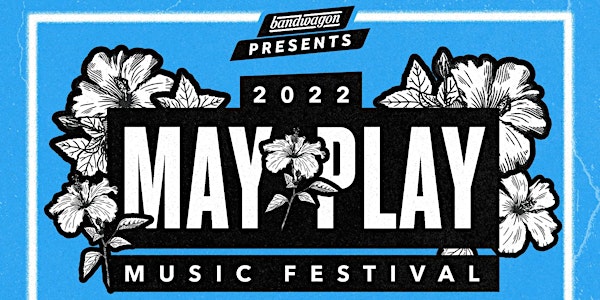 May Play Music Festival 2022
Performers
May Play Music Festival 2022
Cordovas, Silver & Gold, Trash Cat, Co-Stanza, Lauren Morrow
Location
Moxi Theater
802 9th st
Greeley, CO 80631
Free Admission | 8th & 9th St. Plaza in Downtown Greeley | 6pm-10pm Outdoors | 6pm-Midnight inside Moxi Theater
About this event
Join us Friday, May 27th, 2022 as BandWagon, WeldWerks, Chipper's Lanes & Mishawaka Amphitheatre, Moxi Theater, and the Greeley Downtown Development Authority welcome back this annual 'Friday Fest' kick-off Event! Cordovas from Nashville, TN will be headlining the main stage. Local favorites Silver & Gold, Trash Cat, along with some of the best regional talent in the area round out the bill this year.
Performing @ May Play this Year
Bootleg Emulator
& more...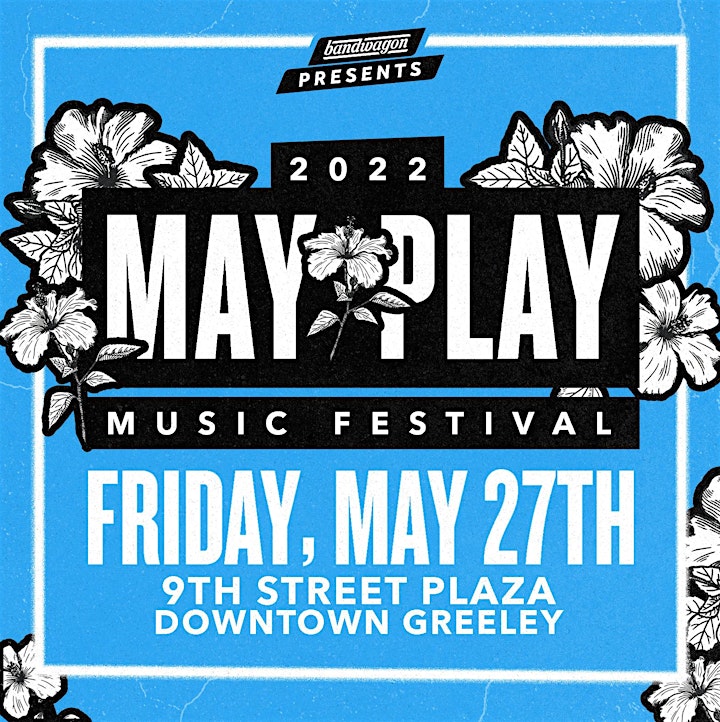 This festival is FREE for ALL attendees, including the main stages on the plaza and the headline event and Moxi.
The capacity for the Moxi Theater will be limited to 360, as such, there is no guarantee of entry. The ONLY way to guarantee entry is by purchasing a reserved table. General Admission tickets do not assure entry. Come by early to enjoy all the festivities that May Play Music Festival 2021 has to offer!
Stay tuned to our Facebook page for artist announcements!

May Play Music Festival is made possible by our generous sponsors.
Title Sponsors:
WeldWerks Brewing Co., Chipper's Lanes / 2454 West, Mishawaka Amphitheatre, Moxi Theater
Plaza Sponsors:
Music Depot, Westlake Wine & Spirits, Goodfellas Bail Bonds, Allo, NCCU, Nosh, Renewal By Andersen, Resource Center
Supporting Sponsors:
477 Distillery, Brix Taphouse & Brewery, High Plains Strains, Nature's Herbs & Wellness, Luna's Tacos & Tequila, Stella's Pinball Arcade & Lounge, Hatchet House, Downtown Development Authority, The Box, Jager, Bear's, Gentry's, Patrick's Irish Pub, Rio Grande Mexican Restaurant
"Weldwerks Brewing Co." Main Stage
- 817 9th St., Greeley, CO 80631-
6:00 - Lauren Morrow
7:30 - Kat Wright
9:00 - Cordovas
"Chipper's Lanes / Mishawaka" Main Stage
- 817 9th St., Greeley, CO 80631-
6:45 - Bootleg Emulator
8:15 - Trash Cat
Moxi Theater
- 802 9th St., Greeley, CO 80631-
5:00 - Doors Open
5:30 - Naked Mannequins
6:30 - Jellyfish Farm
7:30 - Remedy
8:30 - Nightwaker
— INTERMISSION —
10:00 - Silver & Gold
11:00 - Co-Stanza
Patrick's Irish Pub
- 907 8th Ave., Greeley, CO 80631-
6:00 - Anna Zinova
6:45 - Graham Histed
7:30 - Nora Landy
8:15 - Danno Simpson
Brix Taphouse & Brewery
- 813 8th St., Greeley, CO 80631-
6:00 - Steve Murray
7:00 - Hand Turkey Band
8:00 - Defeats the Porpoise
Stella's Pinball Arcade & Lounge
- 802 9th St., Greeley, CO 80631-
6:00 - Bekka Jean
6:30 - 2/3rds Topher
7:00 - Johnny Day / Sean Kennedy / Pie Lombardi
8:00 - Magpie The Band
9:00 - Jonah Ausbun
10:00 - Young Habitat
Gentry's
- 809 9th St, Greeley, CO 80631-
10:00 - Ben Pu
477 Distilling
- 825 9th St unit b, Greeley, CO 80631-
6:00 - Mary Claxton & Brian Claxton
7:00 - Ryan Valentine
8:00 - Julie Koenig