May Meeting: How Companies Succeed and Scale

Monday, May 4, 2015 from 7:30 AM to 10:00 AM (EDT)
Event Details
New England Healthcare Executive Meeting
May 4, 2015, 7:30AM to 10:00AM
Growing and Scaling a Life Science Business
"If you are going to make a mistake, at least make a new one"
LOCATION: Constant Contact, 1601 Trapelo Rd, Waltham, MA
Directions and parking information located at: https://goo.gl/maps/WLRSf
Program description:
The money is in the bank.  Now what do you do?  Come hear four successful healthcare technology executives discuss how they navigated the shoals of business growth to successful exits. 
Topics will include: 
Managing for positive cash flow

Getting your product to market

Getting the right people on the bus (and keeping the wrong ones off)

When the plan goes wrong; how you execute a successful pivot

Managing the channel

Assuring product/market fit

What it means to manage rapid growth

How to sleep better at night
Panel Participants: 
Jean-Luc G. Boulnois, Ph.D., Executive Chairman at Microline Surgical
Paul K. Nichols, Jr., Chairman and CEO of Bio2 Technologies
Donald E. Pogorzelski, past President, Genzyme Diagnostics
M. Josh Tolkoff, CIMIT Accelerator Executive
Panel will be moderated by Jules Fried, a serial entrepreneur with experience scaling businesses.  He was a founding team member of Roll Systems, a two-time Inc. 500 company that grew to $47M in revenue before exiting to a European multi-national and is founder and director of First Commons Bank, which grew larger than over half the banks in the country in just five years of existence.
Panelist Biographies: 
Jean-Luc G. Boulnois, Ph.D., Executive Chairman at Microline Surgical, Inc.
Jean-Luc G. Boulnois is the Executive Chairman of Microline Surgical, a subsidiary of Hoya Corporation in Tokyo which, as President and CEO for the last 9 years, he led through a period of growth in revenue and profits exceeding 17% year-on-year. The Boston-based company designs, manufactures, and markets worldwide reposable minimally invasive electro-surgical instruments used in various surgical specialties.
Previously, Dr. Boulnois was Executive Director of New Technology at Arrow International. He also was co-founder and CEO of several medical device start-ups including Sometec and Technomed International which was introduced in an IPO on the Paris "Second Marché." 
Dr. Boulnois serves as Senior Advisor to Metalmark Capital, a New-York based PE firm with a focus on healthcare and is currently Director of Mauna Kea Technologies, a public company (Euronext: MKEA), and InnFocus, a VC financed company; he has also served 4 years on the Advisory Council of the MAE Department of Princeton University.
For over 12 years, Dr. Boulnois has been Adjunct Professor at Babson College teaching several courses in Entrepreneurship; he earned his MBA from HEC in Paris, France, and his Ph.D. in Mechanical and Aerospace Engineering from Princeton University; he is bi-national American and French, and has lived for 30 years in the United States.
Paul K. Nichols, Jr., Bio2 Technologies, Inc., President and CEO, Chairman of the Board
Mr. Nichols currently serves as Chairman and CEO of Bio2 Technologies, Inc, an early stage orthobiomaterials company located in Woburn, MA.  A 37 year veteran of the medical device industry and a successful executive and entrepreneur in the musculoskeletal sector since 1985, he has founded three companies focused in technology for reconstructive surgery of the extremities, defining a new orthopedics industry subspecialty vertical that now exceeds $1 billion in annual sales.
Donald E. Pogorzelski, past President, Genzyme Diagnostics
Donald E. Pogorzelski is past President, Genzyme Diagnostics.  Mr. Pogorzelski joined Genzyme Diagnostics in 1988, assumed the role of President in 1996 and became an Officer of the Corporation in 2001. In 2011 he orchestrated the sale of the Division to Sekisui Diagnostics, leaving the new entity.
He then worked for a Portland, Oregon start up, Molecular MD, as Executive Vice President, General Manager through 2012, working with the founder of Genzyme. He established their Next-Generation Sequencing business in Cambridge, MA. Prior to joining Genzyme, he was employed by Abbott Laboratories, Diagnostics Division.  He joined Abbott in 1976.  
He was elected to the New England Baptist Hospital Board of Trustees in February 2007, and elected to the Wentworth Institute of Technology Board of Trustees in 2007. In 2012 he was also elected to the Board of Diffinity Genomics, a Rochester start up focusing in molecular diagnostics space. 
Donald is a Trustee for St. Sava Serbian Orthodox Church of Boston.He earned a B.S. in Biology at Loyola of Chicago and M.B.A. at the University of Chicago. Mr. Pogorzelski was the commencement speaker at Wentworth Institute of Technology and received an Honorary Degree of Doctor of Engineering Technology 2006.
M. Josh Tolkoff, CIMIT Accelerator Executive
Josh works at CIMIT, Center for Integration of Medical and Innovative Technology, accelerating the commercialization of suitable projects.  In addition, he is a Managing Director of Ironwood Equity Fund, a later stage venture investor in healthcare and specialty manufacturing companies.  Prior to Ironwood, Josh founded and managed Seedling Enterprises, considered one of the most successful medical device accelerators. 
Josh founded ACT Medical, which became a premier medical device contract developer and manufacturer.  In 10 years he lead ACT's growth to over $20 million before it was sold to MedSource.  Josh started Harbor Medical Devices, a venture backed medical device company.  Prior to founding Harbor, Josh was head of research and development for over 9 years for Medi-Tech, the founding division of Boston Scientific.   He held this role as the company grew from 20 to over 500 employees. 
Josh received a Bachelor degree with concentration in Engineering and Applied Physics from Harvard College in 1970 and a Masters degree in Mechanical Engineering with a major in BioMechanics from MIT in 1971.
Jules Fried, Principal, JM Fried & Co.
Jules is an early stage executive, serial entrepreneur, life science angel investor, trial  attorney, venture mentor, pitch coach and Managing Principal of JM Fried & Co. Most recently a principal in Atlantic VIC, a venture development firm specializing in physical and life science technology licensed from local research institutions. Earlier he co-founded First Commons Bank, one of the fastest growing banks in the US. He also co-founded and held senior roles in two-Time Inc. 500 companies through multiple rounds of angel and institutional capital.  A digital printing peripheral device manufacturer, the business achieved Fortune 500 sales, Fortune 50 business alliances, 70% market share, $47M+ revenue and worldwide industry leadership before successful sale to a $1B+ European multi-national.  Involved with health care for over 30 years, having co-founded a boutique health care law firm later acquired by McDermott, Will & Emery, Jules's expertise includes capital raising; strategic planning; product planning and management; IP management and licensing.  An excellent team builder, mentor and advisor with outstanding communication skills, Jules is a member of Mass Med Angels and board member at First Commons Bank.  He holds an AB from Princeton University and JD, cum laude, from the University of Michigan Law School.
Sponsorship kindly provided by:
Platinum Sponsor: 
CMC Consulting - Global M&A Specialists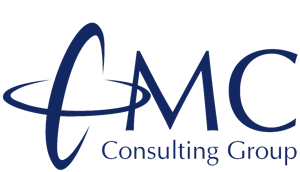 Silver:
Bridgemedica - Your partner for product development and manufacturing


McLane Law - A full service law firm serving New England for 95 Years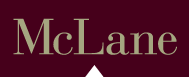 Location: Constant Contact - Industry leading email marketing tools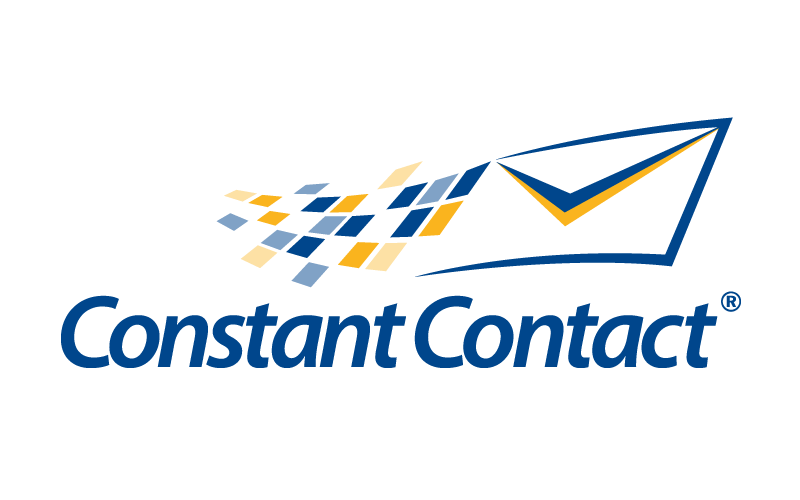 Attendee List
Sort by:

Date

|

First Name

|

Last Name
When & Where

Constant Contact
1601 Trapelo Road
Waltham, MA 02451


Monday, May 4, 2015 from 7:30 AM to 10:00 AM (EDT)
Add to my calendar