Sales Have Ended
Registrations are closed
Sorry, this event is closed! Please pay at the door if you're planning to attend. We look forward to seeing you!
Sales Have Ended
Registrations are closed
Sorry, this event is closed! Please pay at the door if you're planning to attend. We look forward to seeing you!
Description

Saw Works Brewing Company:
Grabbing Influence by the Growlers

Luncheon
Wednesday, May 13
11:30am to 1:00pm
The Foundry

Sponsored by: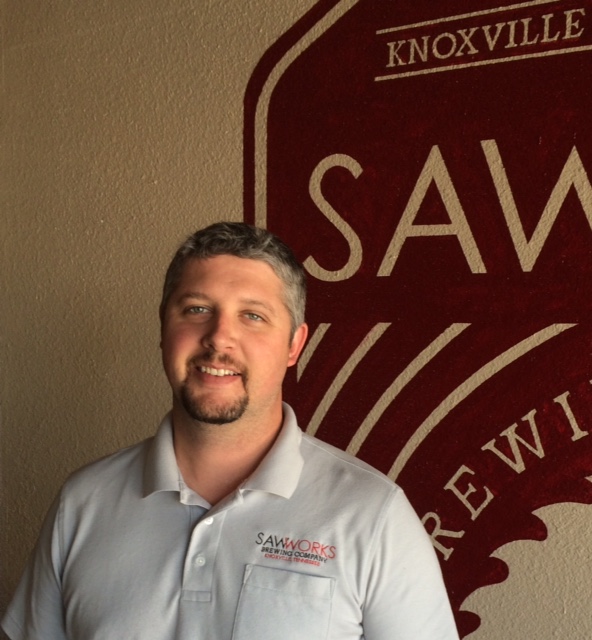 Saw Works Brewing Company has a formidable brew crew, a tasting room, some wicked-good beers—like Buzzsaw Honey Rye, Brown Ale, Rocky Hop IPA—and some fine, fancy medals to show for its tasty crafts. It has a few stories, too. Hear Saw Works's president and transplant from Chicago, Adam Palmer, tell about his growing vision for the brewery in our community and about some unavoidable bumps in the road.

Adam Palmer, president
Saw Works Brewing Company
As president of Saw Works Brewing Company, Adam oversees all day-to-day activities for the company. He has a strong manufacturing background, having served as operations manager for Industrial Enclosure Corporation for seven years. Brought up in a small family business, Adam was exposed to the full manufacturing process from shop floor experiences all the way to the front office. Adam held positions ranging from shop foreman, purchasing manager, customer service manager, and accounting manager, which served as a natural segue into his final position as the operations manager. There, he successfully coordinated efforts between multiple departments, leading diverse teams through complex dealings. Adam's strength in process improvement and business development strategies, paired with his ability to negotiate and communicate with both suppliers and customers, make him a valuable asset to Saw Works Brewing.
Since opening its doors in April 2010, Saw Works has grown to be Knoxville's beer. Currently Saw Works is distributed in between Nashville and and Tri-Cities. Saw Works is the third largest craft beer in draft in the Knoxville market, attributed to the level of quality and consistency that Adam demands of his product. With packaged product coming late summer 2015, Adam is excited about the future of the Saw Works brand.
Adam credits his competitive drive and his desire for success to years of pitching in the professional baseball ranks. During this time, Adam learned the value of hard work, dedication, communication, and working within a team setting. Outside of the office, Adam continues to work hard as he trains for triathlon competitions. After earning his private pilot license in 2014, Adam enjoys spending time flying high above Knoxville and beyond. Adam is a graduate of Illinois Wesleyan University where he earned a BS in Economics. In August of 2014, Adam and his wife, Shellie, had their first child, Adalynn Grace.