May Kaidee hosts an evening with Fantuzzi and Fabulous Vegan Thai Food!
About this event
Join our select enclave of fabulous folk who love both May Kaidee's amazing cooking and the serendipitous tones of Fantuzzi and his musically flexible friends.
A delectable 5-course meal is on offer... with the spiritually inspiring, emotionally uplifting and generally fun-filled music from Fantuzzi, a global troubadour who has spent the past 50+ years travelling the planet sharing GOOD NEWS, GOOD VIBES, GOOD MUSIC!
Get your tickets early! Small, intimate space with VERY LIMITED seating due to COVID restrictions and our desire for safety and pleasure. You can share your table with your close friends while basking in the luxury of a taste-bud explosion followed up with a delicious aural desert from Fantuzzi.
Not only do you enjoy the evening's delights, but you leave with a special FANTUZZI USB containing 3 albums of music, a bunch of Fantuzzi videos and a PDF copy of his biography "Adventures of a 21st Century Troubadour - Love At First Bite".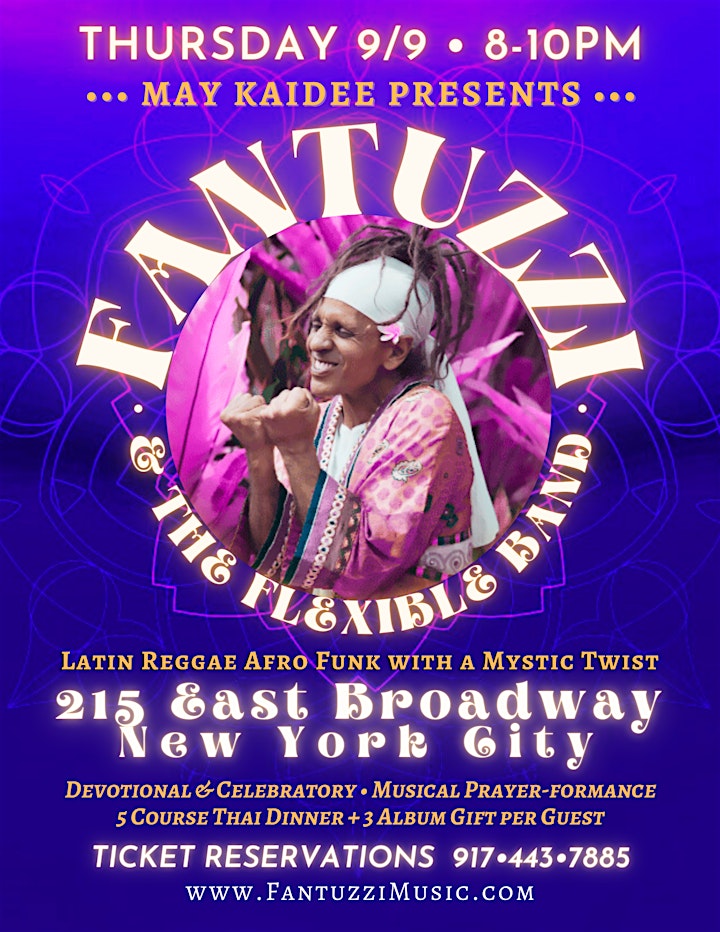 Organizer of May KaiDee's Musical Prayer-Formance With Fantuzzi