Sales Have Ended
Registrations are closed
Please contact president@isc2chapter-centralflorida.org to coordinate your attendance. Thanks, (ISC)2 Central Florida Chapter
Sales Have Ended
Registrations are closed
Please contact president@isc2chapter-centralflorida.org to coordinate your attendance. Thanks, (ISC)2 Central Florida Chapter
Description
We are excited to welcome Derek Gabbard, President of FourV Systems, LLC to presernt on an interesting topic of CyberSecurity Entrepreneurship. We look forward to seeing you at the meeting for some networking, food, and a couple of CPE's.
Abstract
Entrepreneurship is at an all-time high in the cyber security space. Investment from venture capitalists is high, and opportunities to launch both product and service companies abound. It's a fascinating time for sure – whether you have an idea you'd like to pursue or you are interested in the way the market is evolving. We'll cover the lifecycle of three startups in which I've been a part – from the early days through market adoption through exit. My goal is to entertain with some interesting lessons learned, give you some thoughts on how you might avoid mistakes I've made if you want to go this route, and to give you an appreciation of what the companies you've been buying products and services in this space have gone through to survive and thrive.
BIO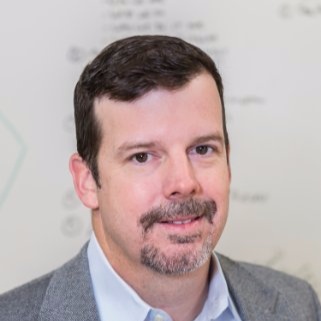 Mr. Derek Gabbard is the President of FourV Systems, LLC, a subsidiary of SRC, Inc. In this role, he is responsible for building the FourV team, developing the product and service offerings, and capturing market share for the company. Previously, Mr. Gabbard served as the Chief Executive Officer of Lookingglass Cyber Solutions, where he was responsible for delivering products and services to Lookingglass customers, across the commercial, federal civilian agency and defense department communities. Prior to Lookingglass, he served as Senior Member of the Technical Staff at the world-renowned CERT at Carnegie Mellon University. He was responsible for the development and delivery of information assurance and security curriculum, industry best practices, and government policies. Mr. Gabbard developed courseware in cryptography, secure remote access methods, firewalls, intrusion detection systems and securing network infrastructure. He also served as a Manager at Arbor Networks, the industry leader in behavioral analysis and DDoS detection and mitigation, where he was responsible for training development of products and technology aimed at large enterprises and Internet Service Providers. Mr. Gabbard is a 1995 graduate of the United States Air Force Academy.