May BCBumps Expectant Parent Dinner: Secrets of the New Mom Sisterhood - Wh...
Description
Join us for our 2018 Expectant Parent Dinner Series!
Secrets of the New Mom Sisterhood: What to expect during labor, delivery and the first weeks at home
Our BCB Resident Experts will discuss what to expect through labor and delivery! And, all VIPs will take home a swaddle from our VIP partner Monica and Andy! Trust us, this is a dinner NOT TO MISS.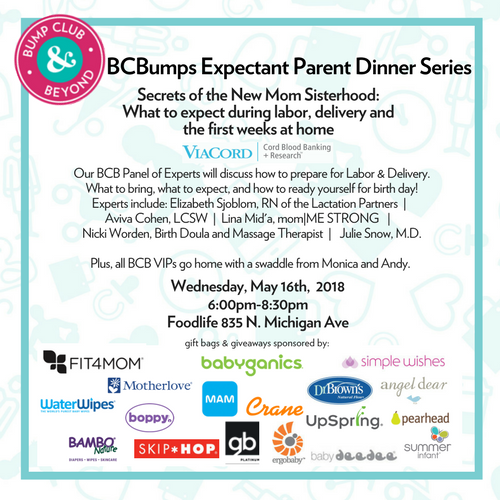 As always, everyone will go home with an awesome gift bag and the chance to win prizes from many of our partners.
BCB VIPs login for the VIP discount. In order to use the VIP rate, you must be a registered Bump Club and Beyond VIP. BCB VIPs will receive a special gift at check in so stay tuned for that reveal!