Description
Join Us for the May Atlanta BENG Chapter Meeting
featuring Debbie Rodkin, MBA Linkedin

Debbie will speak on the topic: Cost Segregation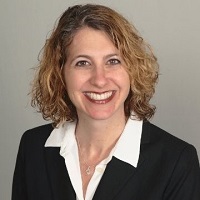 ABOUT DEBBIE RODKIN: Since 2005 Debbie Rodkin has worked to cultivate relationships with CPA firms, commercial real estate developers and investors, asset/portfolio managers, and owners. Through these connections, she helps clients increase cash flow using cost segregation and asset management studies, 179D/energy consulting, and Research & Development tax credits.

WHAT IS COST SEGREGATION? Cost segregation is a highly beneficial and widely accepted tax planning strategy utilized by commercial real estate owners and tenants to accelerate depreciation deductions, defer tax, and improve cash flow.
ABOUT BENG:
The Atlanta chapter of the Business Executives Networking Group (BENG) is a multidiscipline, independent group of job seekers, those currently employed and business networkers, who are willing to help others. Current membership includes mid to senior level executives with over ten (10) years of business experience. Past attendees have come from the financial management, information technology, legal, manufacturing, engineering, transportation, logistics, distribution and general management industries. We actively seek new members from all disciplines.
Monthly meetings are structured to help each member get the maximum benefit.
BENG Networking Meetings:
Are approximately two hours in length.

Are typically held monthly.

Range from 10 to 30 attendees, but average is 20.

A skill building presentation.

Allows each attendee 30 seconds to introduce themselves, talk about their background and expertise, and to present their Target Companies and networking needs.

Please bring business cards and your marketing plan if you have one.
Networking meetings provide members with an opportunity to sharpen their networking skills, meet peers from various disciplines and share business opportunities and job leads.