Description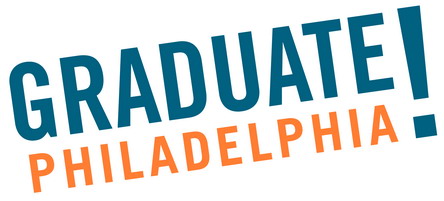 Join us! Visit with representatives from our nine partner colleges to learn how you may transfer your existing credit and complete your degree. Meet with Graduate! Philadelphia Advisors and Ambassadors from our program.
Scheduled Activities Include:
Q & A with Graduate! Philadelphia College Sucess Advisors and Ambassadors throughout the event!
5:00 p.m. Career Pathways in Accounting - Assistant Professor R. Archie, MBA, MACC, Community College of Philadelphia
6:00 p.m. Financial Aid and FAFSA Questions and Answers - Graduate! Philadelphia Staff


Organizer of May Adult College Fair at Esperanza College!
If you are an adult with some college credits and want to go back to complete your degree, Graduate! Philadelphia is here to help you from start to finish.
To get started, sign up on our website, give us a call, or come check out one of our events!
ALL OF OUR SERVICES ARE FREE.
Graduate! Philadelphia
1211 Chestnut Street, Suite 900
Philadelphia, PA 19107
215-498-1504