Description
Presentation Title: Cloud Computing Today: Myths and Realities

Speaker: Ross A. Leo - Director, The CyberSecurity Institute, UH-Clear Lake
Abstract: Cloud computing has evolved from a novel, though not a new, concept in outsourcing computing resources to much more of a mainstream solution for business and government. Like all technologies, it brings with it both innovation and frustration; the latter composed of overpromised benefits and underdelivered "miracles". This presentation will be about some of both, and will seek to disspell a few myths and present a few realities in the hope of helping to ease the discomfort of "learning through experience".

Speaker Bio: Mr. Leo has been in Information Systems for more than 40 years, and an Information Security professional for much of that time. He has worked internationally as a Systems Analyst/Engineer, and as a Security and Privacy Consultant. His past employers include IBM, St. Luke's Episcopal Hospital, Computer Sciences Corporation, and Rockwell International. A NASA contractor for 22 years, from 1998 to 2002 he was Director of Security Engineering and Chief Security Architect for Mission Control at the Johnson Space Center. From 2002 to 2006 Mr. Leo was the Director of Information Systems, and Chief Information Security Officer for the Managed Care Division of the University of Texas Medical Branch in Galveston, Texas.
Upon attaining his CISSP in 1997, Mr. Leo joined ISC2 (a professional role) as Chairman of the Curriculum Development Committee, and served in this role until 2004. During this time, he formulated and directed the effort that produced what became and remains the standard curriculum used to train CISSP candidates worldwide. He has maintained his professional standards as a professional educator and has since trained and certified over 10,000 CISSP candidates since 1998, and nearly 4200 in HIPAA compliance certification since 2004. Mr. Leo is an ISC2 Certified Instructor.
Mr. Leo serves as a member of advisory boards overseeing curriculum development and programs in the Information Assurance and Engineering areas; including Texas State Technical College and Voorhees College. In 2014, Mr. Leo joined the University of Houston-Clear Lake as Adjunct Instructor of Professional CyberSecurity Education, and was recently appointed to the position of Director of The Cybersecurity Institute.
Mr. Leo is a member of the Editorial Board for CRC/Auerbach Publishing. Mr. Leo's industry guide, "The HIPAA Program Reference Handbook", was published in January 2005. He is Series Editor and contributor for the "Critical Infrastructure Protection and Cybersecurity Engineering Series" for CRC Press. In 2016 he provided the definitive entry on HIPAA/HITECH for the Encyclopedia of Information Technology, also by CRC Press.
He is a member of The Project Management Institute (PMI), and the American Board of Forensic Engineering and Technology (ABFET) for The American College of Forensic Examiners Institute (ACFEI). Mr. Leo has been accorded Fellow status for the American Board for Certification in Homeland Security (ABCHS).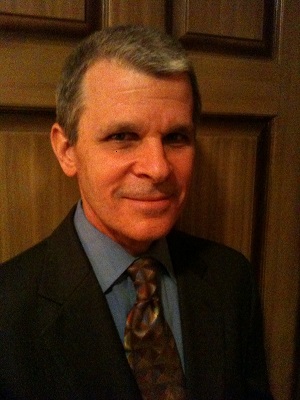 Prerequisite: An interest in information security
CPE Hours: 1
ISSA Lunch Sponsor: TBA

For more information contact:
Meeting Agenda:
11:15 a.m. Registration / Networking

11:30 a.m. Luncheon / Networking

11:45 a.m. Chapter Business Meeting

12:00 noon Keynote Presentation

e
Please Note: The South Texas ISSA Chapter may record (Video and or Audio and or Photograph) the monthly chapter meetings for 2016. We may record (Video and or Audio and or Photographs ) at this event as we believe it brings great value to our membership. While we are not planning, or anticipating, to record (Video and or Audio) the general audience, we are obligated to inform you that you may be recorded (Video and or Audio and or Photograph) during the course of the event. Therefor as a condition of attendance to the event, we require the following release and consent for use.
Effective as of May 12, 2016 and beyond CONSENT and RELEASE is being granted by the REGISTRANT(RECORDED PARTY) to South Texas ISSA (the RELEASED PARTY) to use Video and or Audio and or Photographic recordings taken during the South Texas ISSA Chapter Meetings. I confirm that the RECORDED PARTY is an adult and is fully authorized to agree to this Consent and Release. In exchange for access to the Chapter Meeting and payment as indicated in the fee structure, the REGISTRANT/RECORDED PARTY hereby grants consent to South Texas ISSA and or its agents (collectively, the RELEASED PARTY) and authorizes the use of any and all Video and or Audio and or Photographic recordings taken of me and any reproduction of them in any form in any media whatsoever and any derivative work based hereon throughout the world, for the use of documentation, publicity, promotion, and advertisement of the RELEASED PARTY events. The REGISTRANT/RECORDED PARTY also consents to the use of his/her own name or any fictitious name which may be employed in connection with the aforesaid Video and or Audio and or Photographic recordings. The REGISTRANT/RECORDED PARTY hereby releases any and all claims for Video and or Audio and or Photographic materials collected at this event for the sole use of documentation, publicity, promotion advertisement of the RELEASED PARTIES events. The REGISTRANT/RECORDED PARTY hereby waives any right that he/she may have to inspect and/or approve the documentation, publicity, promotion and advertisement materials that may be created from them. BY COMPLETING THE REGISTRATION, THE RECORDED PARTY WARRANTS THAT HE/SHE HAS READ THIS CONSENT AND RELEASE PRIOR TO THE COMPLETION OF THE REGISTRATION PROCESS, AND UNDERSTANDS IT, AND FREELY ENTERS INTO THIS CONSENT AND RELEASE.