May 7: BEYOND PRAYER: THE EXPERIENCE OF GOD

Saturday, May 7, 2011 from 1:00 PM to 4:30 PM (EDT)
Event Details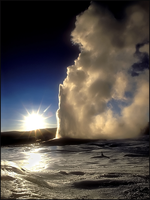 May 7
Saturday 1:30 - 4:30pm; Sign-in 1pm
Duncan Center, Delray Beach
Workshop
Admission: $55 (add $8 for 3 CEUs); Student: $40
BEYOND PRAYER: THE EXPERIENCE OF GOD
Judith Moscu, Ph.D., Jungian Analyst

 
Jungians owe it to themselves to continue exploring the unconscious mind including that which
we call the collective unconscious and more, the "unbounded and infinite" space which escapes
even the archetypal forms, a space with no images. In doing this, we may bump into a realm
filled with the presence of an overpowering emotion… a space that many refer to as the realm
of God. Our relationship with God is limited by the conventional understanding of an entity that
can be unbounded and infinite, and this may be difficult because it is paradoxical; at times we
experience God's engagement with us (as when we feel the guidance of a dream); at other times
God seems cruelly detached from all things human. God may not be felt as personal, amicable,
soft and embracing, although at times it is! Does it sound as if God may be associated with the
unconscious? Yes, they may be experienced as having a similar but problematically paradoxical
nature. We will engage in an exploration of these ideas and related topics within a psychological
approach.
Photograph generously loaned to CJSSF by Raymond Gehman. See www.raymondgehman.com
Learning Objectives: Following the completion of this program, participants will be able to:
1. Reflect on the paradoxical nature of the experience of God;
2. Understand this experience from a Jungian psychological point of view and, in the case
of clinicians, for clients; and
3. Describe connections between the experience of God and that of the unconscious.
Judith Moscu, Ph.D., Jungian Analyst, completed her doctorate in Psychoanalytic
Studies at the University of Essex, UK, and her licensure in Psychology and Jungian analytic
training in her native Venezuela. She is a founding member and former president of the
Venezuelan Society of Jungian Analysts; on the faculty of the Florida Association of Jungian
Analysts; a senior training analyst with the Inter-Regional Society of Jungian Analysts; and
a former editor of The Journal of Jungian Theory and Practice. She is the author of The
Unconscious and the Bible: An Analysis of Pentateuchal Excerpts in the Light of Matte Blanco's
Bi-Logical Approach.
To register and pay by check made payable to CJSSF, click on this Mail-in Registration Form and send your check with the form to:
Patrick Parham, CJSSF Treasurer,
P.O.Box 669,
Hallandale,FL 33008
Directions to the Duncan Center, 15820 S. Military Trail, Delray Beach, 33484 : 
From I-95 to Linton Blvd exit in Delray Beach, go West to Military Trail and turn North (right) for a block to 15820 S. Military Trail. 
From the Turnpike, Exit on Atlantic Blvd, Delray Beach, go East to Military Trail, turn Right (South) and go to Linton Blvd, make a U turn and the Duncan Center is one block on the Right.
Duncan Center Phone: (561) 496-4130; Toll-Free: (877)719-5861
When & Where

Duncan Conference and Retreat Center
15820 S. Military Trail
Call 561-496-4130 for room reservations.
Delray Beach, FL 33484


Saturday, May 7, 2011 from 1:00 PM to 4:30 PM (EDT)
Add to my calendar
Organizer
Center for Jungian Studies of South Florida
The Center for Jungian Studies of South Florida, Inc. is a non-profit educational association that serves licensed mental health professionals and the greater community by fostering the study of the psychology of Carl G. Jung. The Center presents educational services including lectures, seminars, discussions and workshops to address the psychological, social and spiritual issues of our time while providing a forum for personal reflection and development. For more information: Call the Center's Message Phone:954-525-4682 http://www.jungcentersouthflorida.org
May 7: BEYOND PRAYER: THE EXPERIENCE OF GOD