Description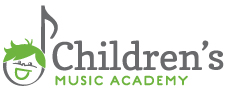 ---
Please join us a for a FREE INTRODUCTORY MUSIC CLASS CLASS and see what we're all about at Children's Music Academy (CMA)! Feel free to bring the family. Please register one ticket for each child who is of age to begin CMA (ages 3-10) and additional parent and/or sibling tickets (3 years and up) to account for everyone else.
Can't wait to see you there!
If you cannot attend the class, please cancel your reservation via Eventbrite or email info@childrensmusicacademy.org. Thank you.