Event Information
Location
Walker-Ames Room in Kane Hall* (2nd floor) on the University of Washington campus
Description
Join is for the final Earl Palmer Show @ The Kindlings this Spring!
Each Kindlings Muse Earl Palmer selects a book thoughtful people ought to read. He gives an overview of the author and subject, followed by dialogue with Dick Staub and finally, Q@A with the live audience.
For this event you should read: The Great Divorce. An Imaginary Story.
C.S. Lewis' The Great Divorce is a classic Christian allegorical tale about a bus ride from hell to heaven. An extraordinary meditation upon good and evil, grace and judgment, Lewis's revolutionary idea in the The Great Divorce is that the gates of Hell are locked from the inside. Using his extraordinary descriptive powers, Lewis' The Great Divorce will change the way we think about good and evil.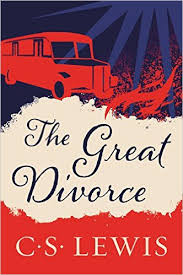 Date and Time
Location
Walker-Ames Room in Kane Hall* (2nd floor) on the University of Washington campus