May 2nd Dinner: Rapid Iteration - Indulge Your Five Senses!

Wednesday, May 2, 2012 from 6:00 PM to 9:30 PM (PDT)
Event Details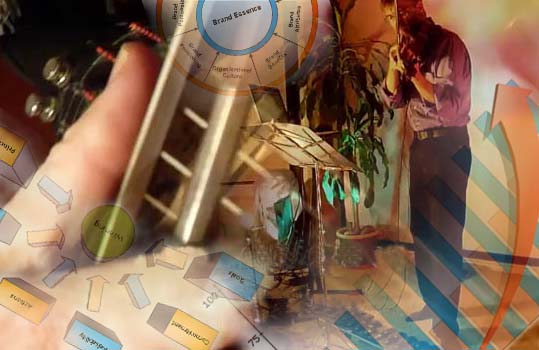 We will explore the role of rapid iteration in music, the arts, software development, medical devices, project management, business operations, collaboration, and more.. Come join us!
========================================================================
Perhaps you woke up this morning to the cacophony of sparrows and blue jays sporting their morning song, felt the cozy weight of that silk-wrapped comforter coaxing you to linger, saw the red LEDs of your digital clock, indicating two hours until that morning meeting (to close the deal of your lifetime!), smelled the scent of bacon sizzling in the kitchen, and finally climbed out of bed, succumbing to the thought of savoring the crispy pork in your mouth, along with a side of over-easy eggs, golden-yolked, and runny to perfection...
Perhaps you created something life-changing today?
Everyday, we respond to the stimuli of our five sense; We feel, we take in, we respond, and we participate.  As the chosen creatures of innovation, what does our natural instinct to respond to the world around us have to do with the innovation process?
This May, join SVII for a stimulating evening to explore these multi-faceted questions:
How can rapid iteration be used to enhance our individual projects, and what kind of tools can make this possible?  
And how can problem-solving theories apply to both software that manages the complexities of change management and to artistic endeavors?
We will explore the role of rapid iteration in music, the arts, software development, medical devices, project management, business operations, collaboration, and more; As the SVII name implies, YOU will play a critical role in setting the agenda!
So don't miss the live demonstration of master looping artist, Jason Marsh, as he sweeps you into the world of real-time music composition and demystifies its connections to enterprise problem-solving, and the opportunity to engage Olin Reams, one of the masterminds supporting ConcepDraw's savvy set of tools, designed to bring your workflow to life!
As always...Let's innovate!
-SVII Core Team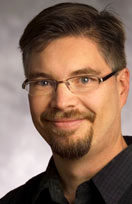 Jason Marsh (Acesis, Inc.) is a violinist with a day job as an Information Architect/Designer for medical software. He played professionally through college but landed at Apple Computer and has been in the computer industry ever since. Jason has built a unique violin-centric style using a computer and foot pedals to create multi-channel live improvised orchestrations in real-time. He sees a close relationship between music creation and the design of complex problem-solving software.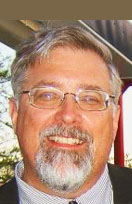 Olin Reams (ConceptDraw) is a technology sales and marketing professional with experience building market presence and success for emerging companies. He has driven strong and sustainable revenue growth in both domestic and international markets, and is an experienced professional well-versed in high-growth technology solution selling, channel development, federal government sales, team recruitment, coaching, building high-performance sales teams and sales & marketing strategy.
Schedule
6:00 – Doors Open (Networking)
6:45 – Dinner Starts
7:00 – SVII Business
7:15 – Program Starts
9:00 – Wrap-Up (Networking till close at 9:30)
*Bring two friends and get a 50% discount on your ticket!  (Email jchen@svii.org with the names of your two registered guests to receive discount code.)
When & Where

Bay Cafe, Palo Alto Golf Course
1875 Embarcadero Rd
Palo Alto, CA 94303


Wednesday, May 2, 2012 from 6:00 PM to 9:30 PM (PDT)
Add to my calendar
Organizer
SVII is dedicated to helping enterprises of all sizes manage innovation better. 
The Institute offers a variety of custom programs to transform your organization's innovation potential into value.
The Institute
The Silicon Valley Innovation Institute creates and supports Innovation Advocates in order to turn Vision into Value, by providing:
Innovation Services & Solutions
Innovation Architecture
Innovation Management
Education in Innovation
Innovation Conferences
A Professional Community
Innovation Tools
SVII contributes to the conscious creation of sustainable Innovation Culture.
"Change is the law of life. And those who look only to the past or present are certain to miss the future." -- John F. Kennedy