Description
Customers are the life blood of any business, we can all agree on that. Where we may differ is in the time spent on new client attraction versus existing customer retention.
Research shows it costs five times as much to acquire a new customer than to develop a loyal one.
Not only does developing your customer retention rate increase your bottom line more quickly, but it also helps you to build brand equity and gives you additional exposure…without spending advertising dollars.
On May 23, our panel which includes seasoned agency, corporate and freelance marketing communications professionals who represent the perspectives of service providers and clients will share their insights and proven best practices on:
Going deeper with clients to build relationships that extend across an entire organization

Strategizing to retain clients in a way that moves the relationship from transactional to true partnership

Enabling clients to become a referral source on autopilot — without them even realizing it

Keeping the relationship fresh by ensuring that you are seen as a go-to extension of their team
This session is open to everyone; however, we believe that the following people will benefit the most:
Solopreneurs and small business owners – and those who hire them

Business owners who want to supplement their marketing communications teams

Corporate professionals who are looking for ways to be more agile and efficient through outsourcing
SPEAKER BIOS: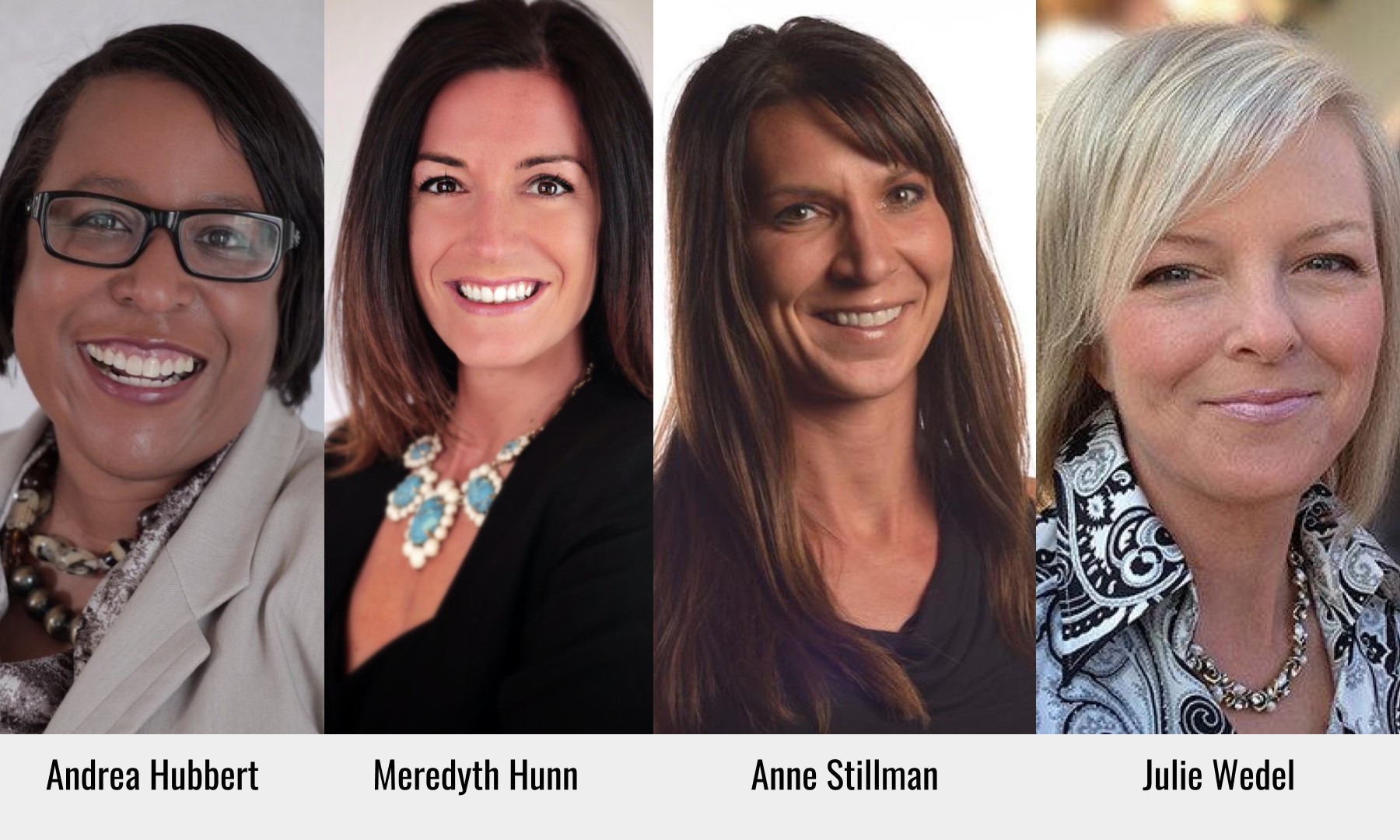 Andrea Hubbert is chief strategist and business growth enabler at Hub+company, and co-president of BMA Milwaukee. She has a significant background in business development, public relations, marketing, and sales. She has steered marketing communication and sales enablement campaigns for organizations of all types — from the smallest non-profits to Fortune 200 corporations.
Previously, Andrea founded Buzz Communications where she worked with musicians and other entertainment industry clients. In addition to helping her clients sign with independent labels, national management and securing numerous local and national media placements, her crowning accomplishment was providing PR for the only unsigned group to perform during President George W. Bush's second inauguration.
_ _ _
Meredyth Hunn is an experienced marketing communications leader who has spent the majority of her career driving internal and external awareness for Fortune 150 companies. Today, she leads global employee and M&A communications in the Buildings business at the multi-industrial powerhouse, Johnson Controls.
Previously, she took a short break from the corporate world to develop and implement a sophisticated marketing communications plan for Nelson Schmidt Inc., a mid-sized marketing agency based in Milwaukee. Prior to that, she held several roles in public relations and sales enablement at the financial security giant Northwestern Mutual, consulting with products and planning organizations across the business.
She began her career in global media relations for ManpowerGroup after graduating from Marquette University with a degree in advertising and public relations.

_ _ _
Anne Stillman is assistant director of sales promotions and integration at Northwestern Mutual, leads a team of sales promotion consultants who focus on driving product sales and planning adoption with Northwestern Mutual's field representatives through integrated sales campaigns.
She has more than 20 years of experience in marketing and communications; she has experience both on the corporate and agency sides, as well as working four years as an independent contractor. Anne has a special interest in leadership and talent development, and achieving results through a highly-engaged team.

_ _ _
Julie Wedel is the owner and operator of Wedel Design+Marketing. She is a graduate of the University of Wisconsin-Milwaukee, has guest lectured at her alma mater and is active in the design and marketing community.
Her 25 years of experience ranges across multiple industries and includes brand development and implementation, print and multimedia projects for Bank One, ManpowerGroup, Goodwill Industries, Hal Leonard, M&I Bank, Milwaukee Art Museum, Motorola, and Milwaukee's own John McGivern.
EVENT DETAILS: (This workshop is limited to the first 40 registrants - register today!)
Schedule
Tuesday, May 23, 2017
7:30 – 9:00 am
Venue
Johnson Controls
5757 North Green Bay Avenue
Glendale, WI 53209
Parking
Visitors should park in the main Glendale HQ office upper lot (south of the building). Please enter at the intersection of North Green Bay Avenue and Civic Drive.
Registration costs and deadline
Early bird (Register by May 19) — Member: $20, Non-member: $30
General registration (After May 19) — Member: $30, Non-member: $40
BMA Milwaukee VIP Visionaries — attend for free!
(For more information about the new BMA Milwaukee VIP Visionary exclusive opportunity please contact Ilka Hoffins, ilka@bma-milwaukee.org.)