May 21 'Contained Exuberance' Pots Workshop

Sunday, May 22, 2011 from 1:00 PM to 3:30 PM (EDT)
Event Details
A Half-Day Workshop
With Margaret Roach and Bob Hyland
RAINDATE SUNDAY MAY 22 Saturday, May 21, at Margaret's in Copake Falls, NY
(Postponed from Saturday, May 21)

Session 1: 9am-11:30am
Session 2: 1pm-3:30pm

Fee: $40 (includes liquid refreshments and snack) 

Limit: 25 people per session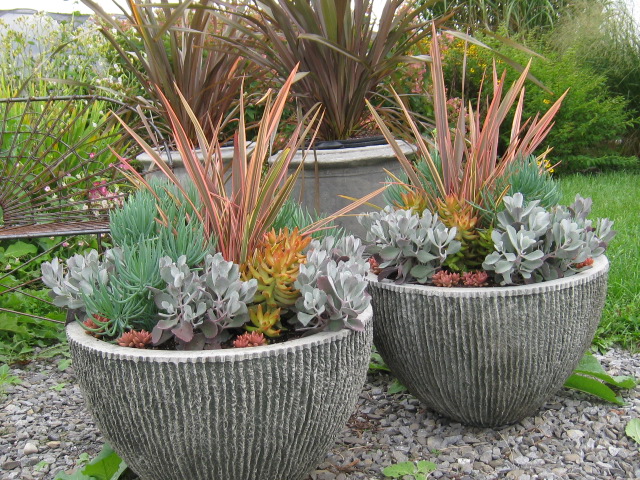 "Contained Exuberance" is a hands-on workshop to help you design and plant your containers/pots for the season. Learn how to select pots (terracotta, earthenware, concrete, cast iron, polyethylene, and a host of lightweight resin and fiber pots) that fit your lifestyle and marry a wide range of plants to your containers. 
We'll cover:

design
turning other vessels into pots

what makes a good potting soil?
feeding, watering and other care

midseason tuneups for long-lasting impact
beyond "annuals" -- everything goes!
scavenging in the garden for container subjects

staging of pot groupings
Margaret and Bob co-curated the 1st container display at Berkshire Botanical Garden in 2009 and have showcased their container plantings at Olana; throughout the Hudson, NY, business districts, and at Loomis Creek Nursery.
Organizer
A Way to Garden
Longtime neighbors and friends, Margaret Roach of A Way to Garden and Bob Hyland (formerly of Loomis Creek Nursery) have collaborated on garden events for decades.
Bob is former VP of Horticulture of Brooklyn Botanic Garden; Margaret is former editorial director at Martha Stewart and now a blogger and author.  Bob recently relocated to Portland, Oregon, but continues his bicoastal garden design business, working with many longtime clients in the Northeast.