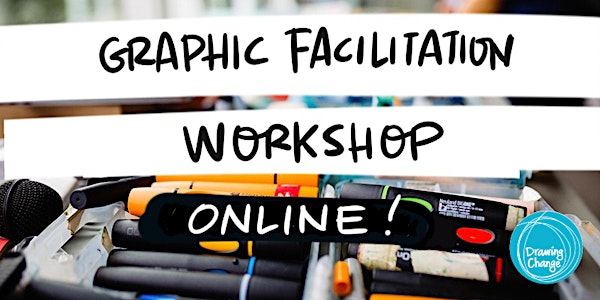 May 2022 Graphic Facilitation Training - Online!
Tickets go on sale on Jan 10, 2022! Virtual Graphic Facilitation training! Distill info, engage diverse voices, and have better meetings
Refund Policy
Refunds up to 30 days before event
Eventbrite's fee is nonrefundable.
About this event
Do you spend a lot of your time in meetings wondering, "What is this meeting about? Is this the best use of our time?"
That doesn't sound fun. Drawing Change can show you a better way. We want you to create meetings with more belonging and connection – using visual facilitation and graphic recording. We've taught our signature workshop for two years online, and we can create a great space with you for this training virtually.
Our foundational workshop will help you hone your listening and drawing skills to make meaning, increase collaboration, and solve problems. No pre-recorded videos - this is a small group learning environment with 2 trainers, and a max of 12 participants. 
What will I learn in this graphic facilitation training?
Expand your leadership tool-box with visual superpowers
Learn how to include diverse voices in meetings
Develop your capacity to distill information
Sharpen your tools to have more effective meetings
Hone your creative thinking and problem-solving skills
Have deep conversations about working wisely with visuals and cultural safety
May 13-15, 2022 ONLINE
Friday May 12th, 5- 6:30pm PST is an online social (optional, but fun)
Saturday May 13: 9am to 4pm PST - Saturday Workshop ; 1 hour for lunch
Sunday May 14: 9am to 4pm PST- Sunday Workshop ; 1 hour for lunch
Monday May 15: (optional )9am to 12pm, PST - Hands On Lab where we'll spend the whole time practicing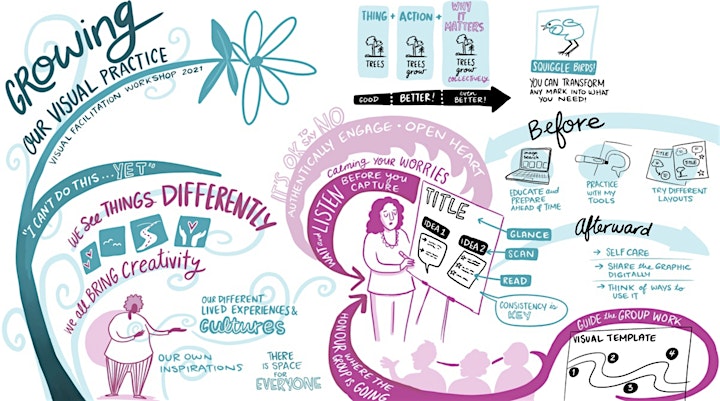 What does the agenda cover?
Before Day 1: Optional online social the evening before the workshop from 5-6:30pm
Day 1: Focus on Graphic Recording
Building your visual vocabulary (even if you think you "can't draw")
Lettering five ways: bring your flip charts to the next level
Layouts and how to structure the page
Hands on-practice
Overview of the field, including conversations about ethics, power, and responsibilities
Resources for your success
Day 2: Focus on Graphic Facilitation
Visual tools for facilitating meetings - drawing and talking
Choosing the right tools
Co-creating the agenda
Guest graphic facilitator will give a presentation about a unique feature of graphic recording practice (May session will be about digital innovations including augmented reality spaces; the October session will focus on the experience of being a Northern Indigenous practitioner. Both sessions are equally fabulous!)
Day 3: Lab (optional, but included in the ticket price - free bonus! )
This is more chance to practice, from 9 am until 12pm. Drawing Change has a unique setup for supportive environment, and a chance to gather great feed-forward to integrate all of your learning. We will practice graphic recording in a slow paced way and answer any remaining questions about business or your action plan. This used to be a separate ticket for our in-person sessions, and we're including it with the online training now. 
Who should attend?
This workshop is for facilitators, educators, managers, and innovators – anyone who finds themselves working with groups (isn't that everyone?). You don't need to be a super-sketcher to be able to communicate visually. If you've ever drawn two overlapping circles to explain something, you're already using visual thinking. This workshop will enhance how you connect ideas, listen and create visual summaries for meetings and events. Our workshops generally attract people who want a unique approach to using visuals with a lens of diversity, inclusion, and equity, as well.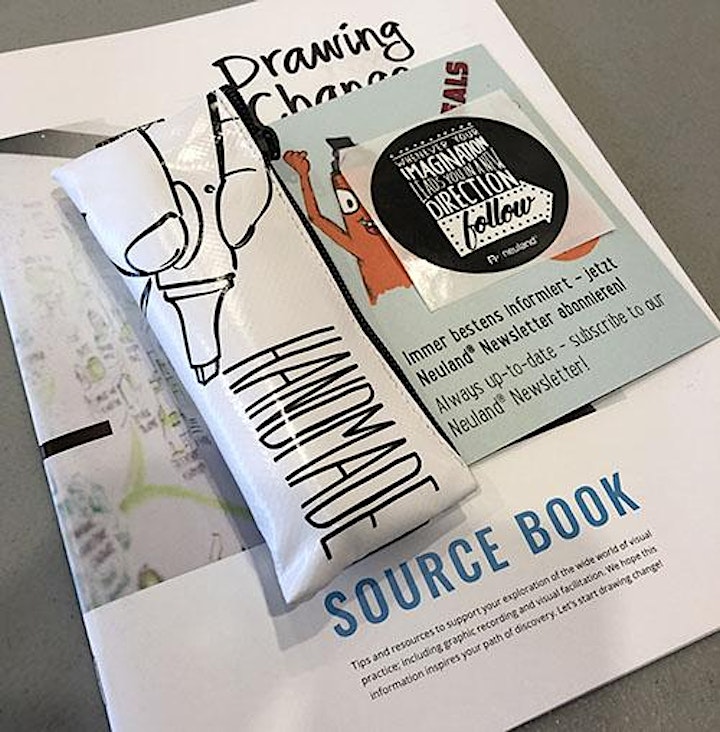 What's included?
FULL KIT of drawing supplies valued at over $100. A really generous kit of markers and supplies so you can start your visual practice right away. We're going to mail you paper to work on, and you can bring an ipad / tablet if you like 
Two full days of online instruction, an optional virtual social, and an optional day 3 lab
Supportive coaching and facilitation from Sam and a guest facilitator
Templates, handouts, a book of icons, and resources created by Drawing Change
Two exclusive Neuland® Ambassador gifts
A new network of visual practitioners to support you after the course!
What does the training cost?
$2500 CDN + GST
Payment plan options available by request. Please contact: hello@drawingchange.com
Join us! can't wait to meet you.
PS: And if you're curious ... will this work on Zoom? for the last year, Sam and the team have been graphic recording and facilitating for groups around the world. We've facilitated meetings of up to 950 people at a time, so we've got a great handle on how to make online learning fun and engaging. This intimate learning environment is going to be fun, and a safe place to try learning new things together!