May 2017 Technical Meeting

Wednesday, May 17, 2017 at 6:00 PM (EDT)
Event Details
May 2017 Technical Meeting
*** Note to Chapter Sponsors:
Reserve your 3 FREE Tickets under "ICRI Chapter Sponsors"
Hidden in Plain Sight—The Cast Stone of the Coignet Building
Join us on May 17th for dinner and a presentation by Mary Jablonski.
1 AIA Learning Unit will be awarded. 

Abstract: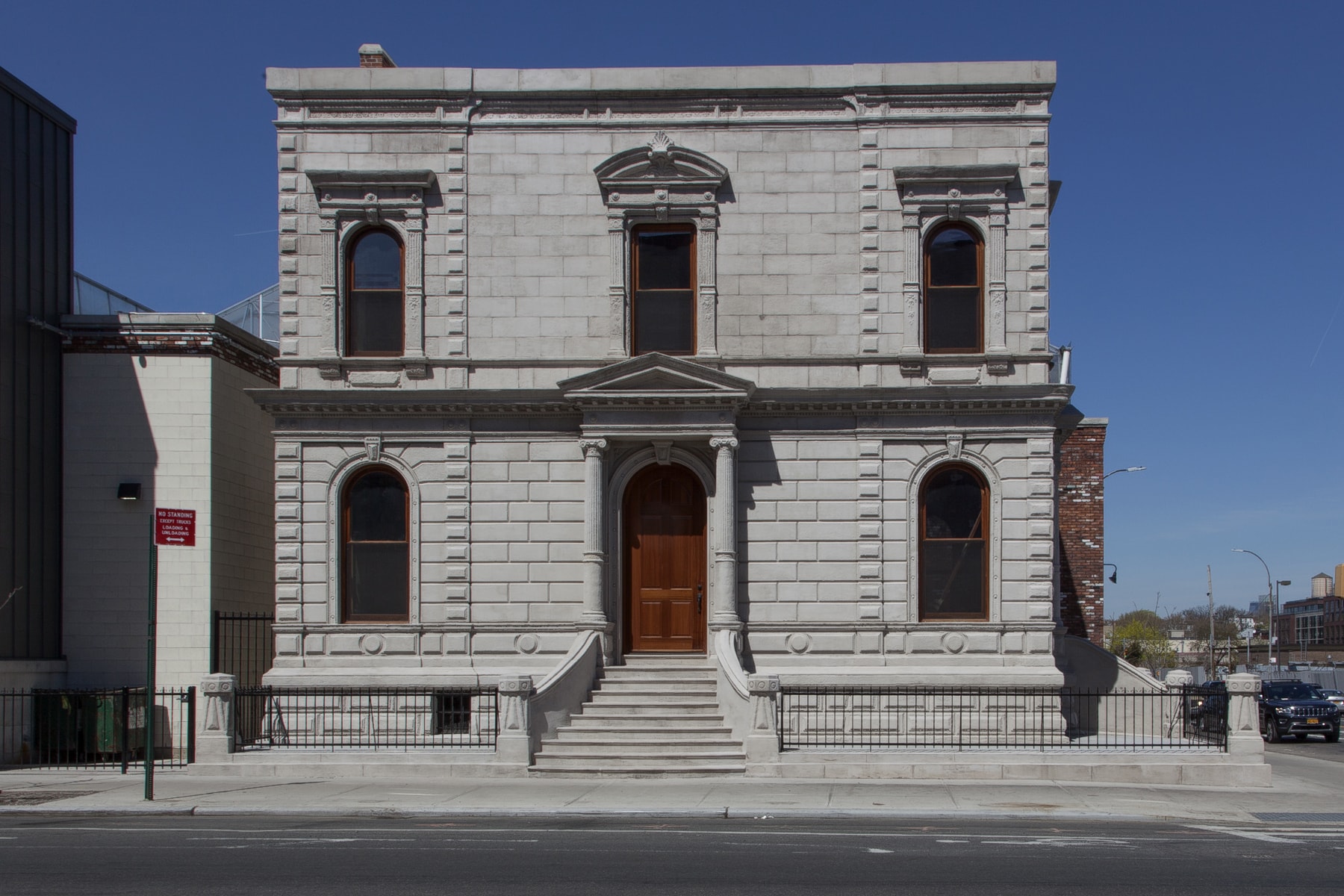 Buildings can have stories hidden within the products used to construct them.  When research is carefully undertaken and people are willing to ask questions, interesting stories unfold.
The 1873 the New York and Long Island Coignet Stone Company built offices along the Gowanus Canal in Brooklyn, New York to serve as an advertisement for the company's cast stone products.  Rusticated, smooth, beveled, and ornamented surfaces decorated the cast stone blocks displaying the possibilities of the new cast stone material. Another characteristic was the enormous size of the cast stone blocks.  This large size was possible because the Béton Agglomère or Coignet-Béton process, a dry damp method of the casting units was used rather than the more common wet pour process.
The New York and Long Island Coignet Stone Company was at the forefront of the industrialization of concrete.  Two of the original officers of the company, Quincy Adams Gilmore, and John C. Goodridge, went to France in 1870 to look at cement materials and bought the United States patents for Beton Coignet from the concrete innovator, Francois Coignet.  Gilmore had been a General and army engineer with a significant interest in concrete.  He authored numerous papers on fortifications and building materials, including A Practical Treatise on Coignet-Beton and Other Artificial Stone, published in 1871.
One hundred and forty years later The Coignet Building remained barely standing, and the original company was long gone. It may be the earliest cast stone building in the country.  What also made it so important was that it represented industrialization of building products and the growing importance of concrete.  When work began on the restoration of the Coignet Building in 2014, little was known about the cast stone and its composition.  The first step was to understand the materials and how they were deteriorating in order to know how to best repair the cast stone.  As part of the materials study, petrographic and chemical examinations were performed on cast stone samples.  The findings were illuminating and useful.  
About the Speaker: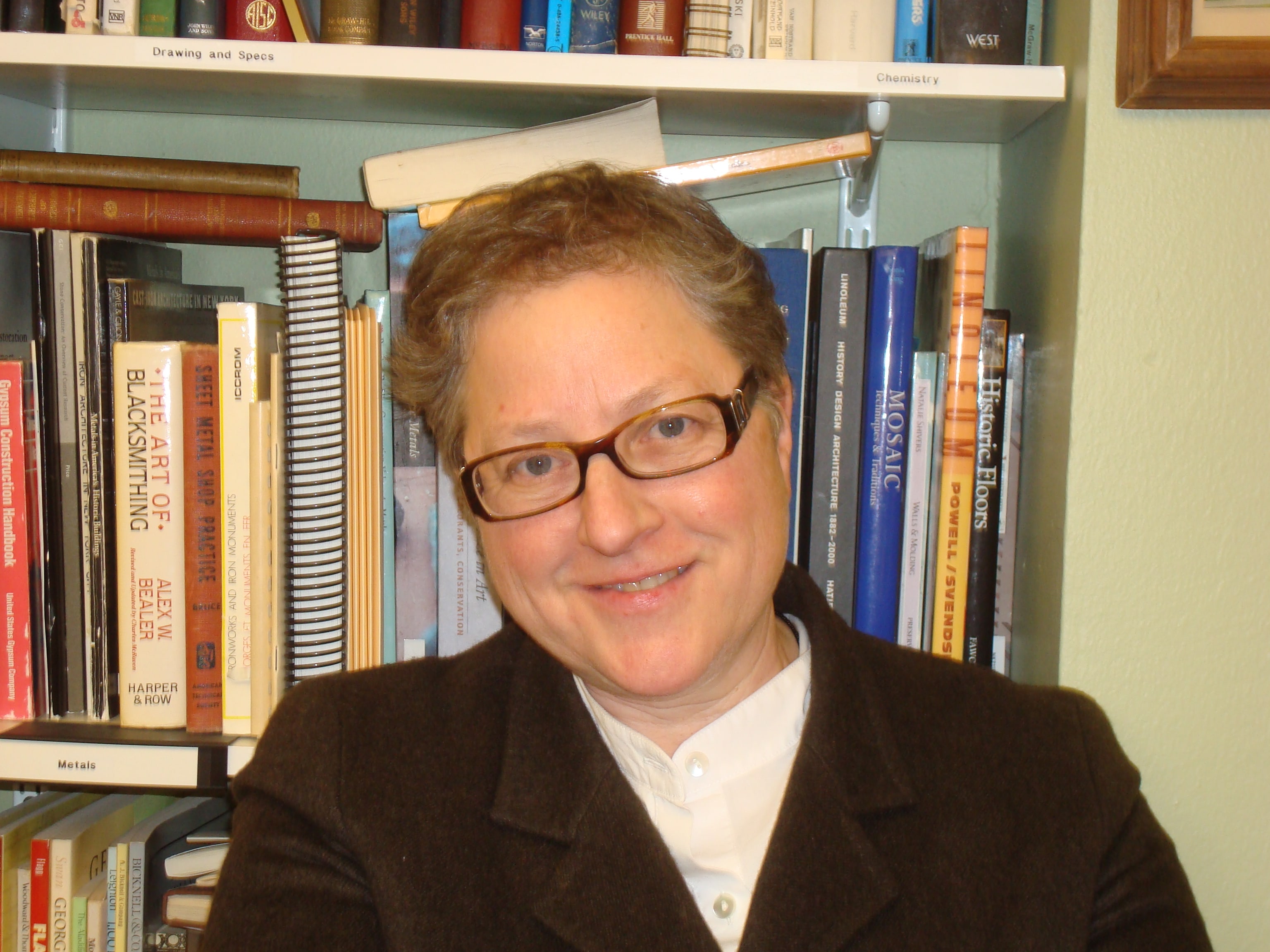 Mary Jablonski is an Architectural Conservator and President of the firm of Jablonski Building Conservation, Inc.  Her work varies from conservation of architectural elements and sculpture to field surveys, conditions assessments, field testing, laboratory analysis and forensic research.  This work has included a significant number of masonry and concrete buildings.    Mary has a Masters of Science Columbia University Historic Preservation Program with an emphasis in Architectural Conservation and is an Adjunct Professor at Columbia University in the Historic Preservation Program where she teaches two conservation courses.  She is a Fellow of AIC.  
Event Details
Date: Wednesday, May 17, 2017
Time:
6-7pm: Buffet Dinner w/ Beer & Wine Open Bar
7-8pm: Technical Presentation
Location:
Club 101
101 Park Avenue, NY, NY
Cost:
Prepaid Members - $55 pp.

Members at the Door - $75 pp.
Prepaid Non members - $75 pp
Nonmemebrs at the Door - $95 pp
Students - $35 pp
Chapter Sponsor: Receive free passes for a total of 3 persons, please indicate up to 3 attendee names.
Table Top Exhibit: $250
Includes table, chair and 1 free pass for exhibitor
Event Sponsor: $1,000
Includes prominent signage and special recognition at meeting.
When & Where

Club 101
101 Park Avenue
New York, New York 10178


Wednesday, May 17, 2017 at 6:00 PM (EDT)
Add to my calendar
May 2017 Technical Meeting