May 2015 Meeting - Israel Dot NET Developers User Group (IDNDUG)

Wednesday, May 20, 2015 from 5:30 PM to 8:30 PM (IDT)
Event Details
On our 4th meeting of 2015, we will stretch our boundaries into the web realm and delve into Angular and SPA. Bring a towel ;)
End-to-End SPA Development using ASP.Net and AngularJS
Single Page Applications (SPAs) are web applications that are built using a single page, which acts as a shell to all the other web pages, with a rich JavaScript front-end. As opposed to traditional web applications, most of the SPA development is done on the front-end. The server, which once acted as a rendering engine, provides only a service layer to the SPA. This transition helps to create a more fluid User Experience (UX), and turns out web applications to desktop-like smart clients. Known web applications like Gmail and Google Docs are implemented as SPAs, demonstrating that SPAs are the way to write your future web applications, and not just a transient trend. In this session, we will explore the concepts of building an end-to-end SPA using anASP.NET MVC/Web API back-end and AngularJS in the front-end.
 On Wednesday 20th May 2015
17:30 - 18:00   Assembly 
18:00 - 19:00  SPA - Part I
19:15 - 19:25   Break 
19:25 – 20:30  SPA - Part II
About the speaker: 
Gil Fink is a web development expert, ASP.NET/IIS Micrsoft MVP and the founder and CEO of sparXys. He is currently consulting for various enterprises and companies, where he helps to develop web and RIA-based solutions. He conducts lectures and workshops for individuals and enterprises who want to specialize in infrastructure and web development. He is also co-author of several Microsoft Official Courses (MOCs) and training kits, co-author of "Pro Single Page Application Development" book (Apress), the founder of Front-End.IL Meetup and co-organizer of GDG Rashlatz Meetup.
 מפה והוראות הגעה למשרדי מיקרוסופט
הסדרי חנייה:
למשתתפים רשומים - החניה חינם, בחניון האורחים בניין, שימו לב שהנהלים התחדדו וכעת כל אורח נדרש לספק שם מלא בעברית, מס' רכב ומס' טלפון נייד.
למשתתפים לא רשומים -  בסמוך לבניין, נמצא חניון כורכר בתשלום. 

למגיעים בתחבורה ציבורית:
קווי אוטובוס:
מתל אביב (תחנה מרכזית) לצומת רעננה: קווים 501, 502, 567. 
מהרצליה (תחנה מרכזית) לצומת רעננה: קווים 501, 502 
         ירושלים (תחנה מרכזית) לצומת רעננה: קו 947. 
       מפתח תקווה (תחנה מרכזית) לצומת רעננה: קווים 561, 921, 641, 551. 
         מהוד השרון אל צומת רעננה: קווים 921, 551, 561, 641, 564. 
  מנתניה (תחנה מרכזית) אל צומת רעננה: 947, 641.
נתראה באירוע!
When & Where

Microsoft Israel Office
4 HaPnina
Ra'anana
Israel

Wednesday, May 20, 2015 from 5:30 PM to 8:30 PM (IDT)
Add to my calendar
Organizer
Israeli Dot Net Developer User Group (IDNDUG) At Microsoft Israel (Developers)
בהתאם למסורת של קבוצות המפתחים שהתקיימו בעשור האחרון IVCUG ו- IVBUG, קבוצת מפתחי .Net היא מקום מפגש למפתחים המעוניינים להעמיק את הידע וההיכרות עם הטכנולוגית והכלים בפלטפורמת הפיתוח .Net. במפגשי הקבוצה נדון בתכנון ועיצוב אפליקציות, על הדרכים לגשת לפרוייקטים מורכבים, באינטגרציה בין הטכנולוגיות השונות, מתודולוגיות ועוד. בקבוצה חברים נציגים מבתי תוכנה וארגונים בארץ, חדשים ובעלי ותק, אשר משתפים ידע, נסיון, מעלים רעיונות חדשים לשיתופי פעולה, יצירת קשרים ואף לעיתים מציאת עבודה למפתחים וארכיטקטים. בקבוצה ירצו מיטב המומחים בארץ, וכן יתארחו בה מרצים מחו"ל.
מנהלי הקהילה: שי בר-לב ואריאל בן-חורש
הקבוצה נפגשת בכל יום רביעי בשבוע השלישי של החודש
הספונסרים שלנו (תודה רבה!!)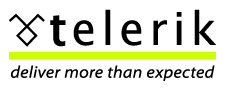 May 2015 Meeting - Israel Dot NET Developers User Group (IDNDUG)