May 2015 LIFT Networking Event

Tuesday, May 12, 2015 from 10:30 AM to 12:00 PM (EDT)
Event Details
Please join us May 12th for the May 2015 LIFT Networking Event! Ladies in Friendship Together (LIFT) is a networking group for women of any faith. Our goal is to support, edify and encourage each other personally, professionally and spiritually.  
You'll find we're a little different. Our simple goal is to love, support and encourage each other. You won't find any judgment, competition or falseness in our group. You will be surrounded by women who are transparent, honest and friendly. Women of all faiths and employment status are welcome to attend.Wl start the
We'll start the meeting with a brief devotional thought and will then have the privilege of hearing a presentation by Dr. Pamela Reilly on maximizing our spiritual gifts. Please feel free to share this event with others.
This Month's Presentation:  
Discover and Celebrate Your Spiritual Gift! 
Presented By:  Dr. Pamela Reilly
Do you know what your spiritual gifts are and what factors may be affecting your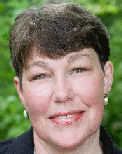 ability to use them? During this meeting, we'll each take a spiritual gifts assessment and immediately score it to discover what our most likely spiritual gifts are. (Your results will be confidential. You do not need to share them unless you wish to.) 
Dr. Reilly will then share more information about spiritual gifts, including:
The difference between a talent and a spiritual gift

An overview of how each spiritual gift is used in today's world

Pointers about the potential blessings and challenges that may come with each gift

Information about common conflicts that may occur between people having specific gifts

How to maximize your ability to use your spiritual gifts every day
If you've never taken a spiritual gifts assessment or would like to learn more about your gifts and the gifts of others, please join us!
Dr. Pamela Reilly is a Naturopathic Doctor with over 25 years of experience helping others improve their health, control chronic conditions or age gracefully using a holistic approach. She specializes in using emotional release techniques, nutrition and lifestyle changes to help the body restore its natural balance. She works in conjunction with her client's mainstream practitioners instead of working against them. Her offices are located in Indianapolis, but she also holds consultations via video conference or telephone. She welcomes invitations to share inspiring and empowering health information at events and conferences. For more information, please visit her website at:  http://goodworkswellness.com.
What to BringYou! Nothing else is needed, but please consider bringing the following:
If possible, please bring two canned goods to donate to the church's food pantry. The church is graciously allowing us to use their meeting space for free in exchange for our support of their food pantry. They have asked that each lady bring at least two cans of food to donate and that it not be expired. (They also welcome cash donations if you are unable to bring canned goods.)
 

An optional item for the Pay it Forward Basket, if you wish. What's a Pay it Forward Basket? It's a basket where we share an item we'd like to pay forward to a random group member. The item does not need to be new or expensive. If you wish to participate, bring something that touches your heart and which you think will bless someone else. We will draw names to randomly choose winners of items in the Pay it Forward Basket. (There is no need to contribute an item to be included in the drawing.)
Please note you do not need to print your ticket to attend. Thanks so much! We look forward to seeing you at this month's LIFT event!
If you cannot attend this event but wish to attend future events or be considered as a speaker, please contact Dr. Pamela to let her know. Thanks!
When & Where

Broad Ripple United Methodist Church
6185 Guilford Ave
Indianapolis, IN 46220


Tuesday, May 12, 2015 from 10:30 AM to 12:00 PM (EDT)
Add to my calendar
May 2015 LIFT Networking Event