May 2013 - HDI Charlotte - BYOD Revisited

Friday, May 17, 2013 from 11:30 AM to 1:30 PM (EDT)
Event Details
Topic:              BYOD (Bring your own Device) Revisited
Date:               Friday, May 17, 2013
Time:               11:30 AM – 1:30 PM
Location:         Compass Group | 2300 Yorkmont Road | Charlotte, NC, 28217 (Get Directions)
                       -1st Floor Training Room

 
Our next HDI Charlotte meeting will be on May 17, 2013 over lunch from 11:30 AM – 1:30 PM featuring an experienced panel of practioners in the BYOD space.  We encourage all helpdesk, technical support, vendor, and customer service professionals to attend.
 
Topic:  BYOD ("Bring your own Device") Revisited
Almost exactly one year ago, our May meeting was around mobility solutions -- iPhones, iPads, Blackberry devices, etc. and the corporate approach to BYOD.  We had a joint presentation by Tom Cipolla and Sherrie Durasoff of TIAA-CREF which received tremendous feedback and interest in discussing again.  With that in mind, we're bringing Tom back as well as adding two new panelists for a conversation around what they're doing and/or considering in their environments.


Michael Cato -- UNC Charlotte, Interim Vice Chancellor for Information Technology & CIO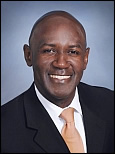 Michael Cato leads the Information Technology Services (ITS) department at The University of North Carolina at Charlotte as the Interim Vice Chancellor for Information Technology and Chief Information Officer (CIO). Michael joined the UNC Charlotte community in 2006 as the Director of Health Informatics in the College of Health and Human Services (CHHS) where he was responsible for expanding and refining information and technology services. Prior to joining UNC Charlotte, Michael held several IT positions at UNC Chapel Hill including directing the Tailored Technology Research Group (a group he helped to establish and manage in 2003) at the former Institute for Science Learning.
Tom Cipolla -- TIAA-CREF, Manager, Mobility and Collaboration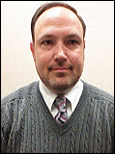 Tom Cipolla has extensive experience in the BlackBerry, iPhone, and Android spaces.  Currently Tom is leading Mobility and Collaboration for TIAA-CREF, including mobile device strategy and SharePoint.  Before he joined TIAA-CREF, Tom headed up the mobile strategy and operations team at Wells Fargo.
Ted Augustine -- HP, ePrint Solutions


Join us and bring your questions!  We intend to make this as interactive as possible.

When & Where
2300 Yorkmont Road
Charlotte, NC 28217


Friday, May 17, 2013 from 11:30 AM to 1:30 PM (EDT)
Add to my calendar
May 2013 - HDI Charlotte - BYOD Revisited