May 2012 Social Media Club Austin Meeting #SMCA

Tuesday, May 22, 2012 from 6:00 PM to 8:00 PM (CDT)
Event Details
Join #SMCA for our May Panel on Social Recruiting, held at our home at KLRU in the Historic Austin City Limits Soundstage.

How do you connect with prospective employers when everyone, including your current boss, can see your social profiles? Is your Klout score important? Should you cull your past tweets to get rid of your rants? Our Social Media Club Austin panel will discuss these and other burning questions that are top of mind for job seekers and top talent in Austin.
This May 22 panel focuses on how social networks have transformed the recruiting process. Learn how corporate and agency recruiters use social networks such as LinkedIn, Facebook and Twitter to find and cherry-pick the best talent. Panelists will share both sound advice and cautionary tales about the importance of your online presence in today's job market.
Our panelists are Will Staney of SuccessFactors, Bryan Chaney of Aon and Social Media Breakfast Austin, Meredith Hall of Dell, Jodie Garrison of ARM and Paul McDonald of BuildASign.com. SMCAustin VP Oscar Davila will moderate.
Also, hiring managers from local companies including Spredfast, BuildASign.com, Dachis Group, Third Coast Search and SpeakSocial will be available to meet you, answer questions and talk about career opportunities. Check our Facebook group or Twitter feed as we add to the line-up.
Panel Lineup:
MODERATOR: Oscar Davila (@oscardavila)
Oscar currently lives in Austin and tries his best to Keep Austin Wierd (Sic). You can usually catch him running or biking the trails around Lady Bird Lake. When not enjoying the outdoors he is out networking at the many tech events in Austin. 
Oscar has been recruiting for about eight years. He started recruiting insurance professionals early in his career and then moved on to recruiting IT professionals.  He is very excited about the evolution of social recruiting and its future impact in the recruiting world.  He admits that he is a social media geek and is fascinated by the future capabilities of Facebook, Twitter, LinkedIn, mobile devices and web apps. His guilty pleasures are chocolate and sushi, so if you ever need a favor, keep this in mind.
William Staney (@willstaney)
Will recently held the position of Talent Acquisition Web Strategy Manager at VMware where he was responsible for building out and implementing the corporate Employment Web Marketing and Social Recruiting Strategy for Silicon Valley's "Silent Giant". During his time at VMware, Will trained an entire global staffing team and implemented social media strategy and adoption throughout the organization that has dramatically changed the way they find top talent and spread awareness of their employer brand online. VMware's social recruiting adoption and strategy, spearheaded by Will, has been said to be "leading the charge in terms of innovation, transparency and energy...and many companies have unofficially looked to VMware's social media adoption as the role model for how they would like to invest in the future." - Joshua Waldman, CareerEnlightenment.com June, 2011 
In February Will began a new journey as Director of Recruiting, Strategic Programs at SuccessFactors where he is responsible for driving the success of their social recruiting strategy, strategic sourcing, employer branding, career site branding and candidate experience. 
Bryan Chaney (@bryanchaney)
A marketer in recruiter's clothing, Bryan Chaney has spent his life trying to see things from other points of view. He founded a job seeker networking group called Getting the Gig, and shares information, tips and job leads with members across the country. In 2010, he started the first CareerConnects, an annual career strategy event in Austin. As a social media evangelist and speaker, he also leads the Austin chapter of the Social Media Breakfast series.
His day job you ask?  Bryan leads social media recruiting efforts on the talent acquisition team for London-based Aon plc (NYSE: AON), a global Fortune 500 company and leader in risk, reinsurance and human resources consulting. You can learn more about working for Aon at http://facebook.com/AonCareers.
Meredith Hall (@MeredithAtDell)
In her role as a Talent Acquisition Manager at Dell, Meredith Hall is responsible for managing world-class recruitment delivery and strategy for a team of technical recruiters supporting Dell's Cloud Services, Healthcare, and IT Services organizations; she is Dell Social Media and Community certified.  Meredith started her career in technical recruiting in 1999 in Research Triangle Park, continued as a recruiting consultant in San Diego and San Jose, CA, and joined the Dell Talent Acquisition team in Round Rock in 2010. She has been blogging since 2006 and was an early adopter of social networking.  Meredith is passionate about employment and personal branding, innovative recruiting techniques and sourcing, social media, and inspirational leadership. Meredith is married to another technical recruiter, a busy mom of two future recruiters, and a proud graduate of The University of Texas at Austin. Follow her at MissRecruiter.blogspot.com and on Twitter at @MeredithAtDell.
Jodie Garrison (@jodiegg)
Jodie currently matches engineers to opportunities at ARM in Processor Design, System Design, Services, and R&D while spearheading the US HR effort in social media and social recruiting. Also, as a side project, she coordinates a networking organization called DVClub for design verification engineers that promotes knowledge exchange in the semiconductor industry.
Jodie sees recruiting more as a branding and community building opportunity due to her background in franchise development. She transitioned into recruiting by managing a general staffing franchise after serving as the franchise development director for a division of Sally Beauty Company for several years. She graduated from the University of Vermont.  Jodie tweets at @jodiegg, @ARMJobs, and @DVClub.
Paul McDonald (@buildasignhires)
Paul is Talent Acquisition Manager at BuildASign.com, a leading online custom printing provider based in Austin. Paul was hired as BuildASign's first recruiter in early 2010, and developed the recruiting program from the ground up, incorporating social as a major initiative within the hiring process. He has hired more than 250 employees, helping to rapidly grow the BuildASign.com team.  Paul has hired for a wide range of roles such as Art Director, Software Engineers, Web Designers, Customer Service, Product Managers, Public Relations, Online Marketing, and many more.    
Prior to BuildASign, Paul worked as a Senior Field Recruiter for Dollar General, charged with staffing 300 stores across Texas. Before joining Dollar General, Paul served as Account Recruiting Manager and Trainer for Aerotek, where he recruited and trained new employees, filling more than 200 roles each year. 
Paul received his Bachelor's degree from Texas State University in San Marcos and is an active committee member of the Austin Young Chamber.
Special Thanks to our sponsors: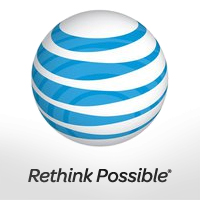 2012 Corporate Sponsor: AT&T. Connecting you to your world, everywhere you live and work.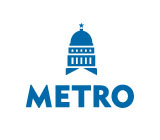 2012 Local Sponsor: Capital Metro is proud to sponsor Social Media Club Austin! Capital Metro has recently installed new bus stop signage at every stop in Capital Metro's service area to allow riders to get schedule information on the go – using a cell phone, you can access "next bus" information for individual stops by calling Capital Metro's Go Line, texting the number provided or scanning the unique QR code included on each sign. You can find Capital Metro on Facebook, and follow them on Twitter at @CapMetroNews and @CapMetroRail.

2012 Refreshment Sponsor: Austin's Pizza For those of you who have been attending our meetings for some time, you know what a great friend Austin's Pizza has been to SMCAustin. Austin's Pizza uses only pure, whole ingredients and has the best delivery network in town with 11 Austin area locations.

 Here's directions to KLRU in the UT Communications Complex and where to find parking nearby: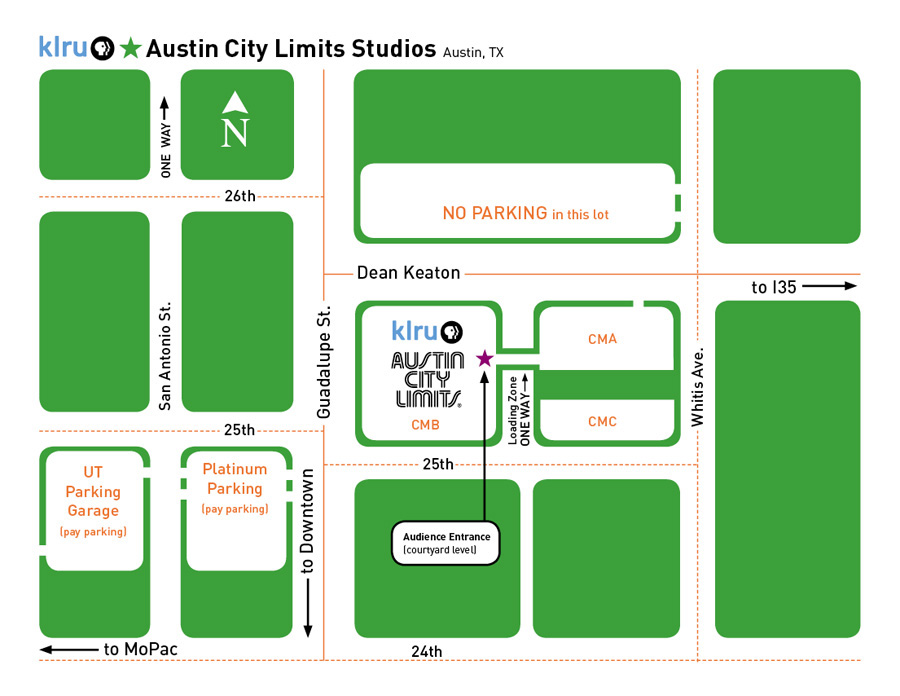 Attendee List
Sort by:

Date

|

First Name

|

Last Name
When & Where
2504 Whitis Avenue
Corner of Guadalupe and Deen Keeton
Austin, 78712


Tuesday, May 22, 2012 from 6:00 PM to 8:00 PM (CDT)
Add to my calendar
Organizer
Social Media Club Austin Chapter
May 2012 Social Media Club Austin Meeting #SMCA