May 20, 2021 - Rockland - Free Estate Planning & Elder Law Care Workshop
Free, informational workshop that will show you how to protect your assets and family from probate, estate taxes, the nursing home and more!
About this event
Are you prepared?
Have you or your parents protected the family home and assets from the $15,000.00 per month nursing home, probate court or tax man from the Massachusetts estate "death" tax?
Register for our FREE, educational Estate Planning & Elder Law workshop and learn how to protect what you have for the people in your life that you love the most!
Come to the Doubletree by Hilton Hotel in Rockland, and let us answer these questions for you! We will require all guests to wear proper face masks/coverings, and will be adhering to all CDC guidelines.
Topics to be covered include;
Living Trusts - What are they, and why are people creating them?
What is the difference between Revocable and Irrevocable Trusts?
Will a Will protect my assets from Probate Court?
Asset titling, and how important it is.
What is the current cost of a nursing home?
How to protect your assets and family from the probate court, estate death taxes, financial creditors and predators and the nursing home/Masshealth-Medicaid
and MORE!
Registration is required so call now because seating is limited and we fill up quickly!!
Call Ashley at 781-871-PLAN (7526) or email ashley@elderlawcare.com
Testimonials from Recent Workshops:
· "It was explained in a manner that lay people could understand. And I loved the use of "props" and the family photo."
"The "down to earth" nature of the discussion. It wasn't just all legal-ease and the fact that Patrick took time to answer any questions was very helpful.".
www.elderlawcare.com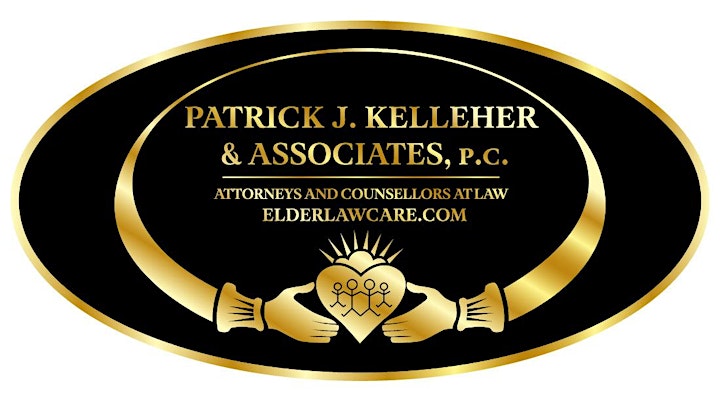 Organizer of May 20, 2021 - Rockland - Free Estate Planning & Elder Law Care Workshop
Our caring elder law team's mission is to help and protect families from the financial, physical and emotional devastation that can affect a familywhen their aging loved ones become incapacitated. 
Patrick's father ended up in a nursing home after suffering a bad fall. He did not adequately protect the family home and he regretted it terribly in the days leading up to his passing in the nursing home. 
Have you taken action to protect yourself and your loved ones from the $15,000/per month nursing home costs? With the monthly cost of nursing homes being so high and the average stay being about 3 years, you could end up paying over $500,000 for nursing home care. 
Please call or email us today as there is a '5-year look back period' to be able to properly protect your home and assets from the high cost of nursing homes. 
We have helped many families and we hope to help yours, too!