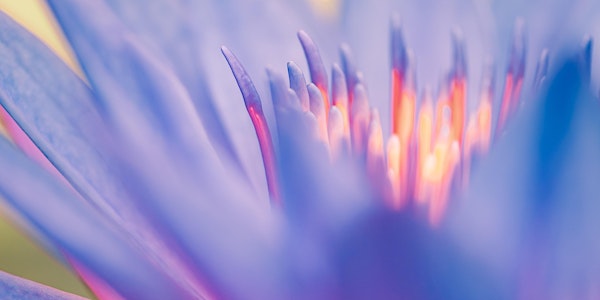 May 18, 2021 Meeting
May is the month for Nurturing... How do we nurture?
Refund Policy
Contact the organizer to request a refund.
Eventbrite's fee is nonrefundable.
About this event
May is a time to tap into our Divine Feminine energy. Happy Mother's Day to those of us that were able to celebrate. Whether or not we have a mother figure in our life, it is always important for us to know how to nurture ourselves...
#2021 #NurturingMay #Love #LoveIsAllThereIs #gifts #Community #WeAreAllInThisTogether #ISeeYou #Abundance #Success #Fun
As we gather together in person or in spirit, it always nourishes us to know what makes us feel nurtured. We can hardly wait to share this month's energy of nurturing with you. Check out our panel of experts below:
Charn Pennewaert - https://mediastreammarketing.com/
With over 20 years of experience as an Entrepreneur, Charn is the Founder and CEO of Media Stream - a digital marketing agency in Newport Beach, California. Her expertise lies in connecting with her clients to help boost their online presence and create a strategic approach to growing their business. As a web designer, digital marketer, and SEO specialist, she works with a number of celebrity clients, authors, speakers, organizations, wellness coaches, and holistic companies to elevate their brand. Her passion lies in helping those who help others.
Aside from her professional experience, she teaches and practices the art of the Samurai - Aikido daily at her family's dojo - Newport Beach Aikido for the past 21 years. As a certified instructor, she applies the concepts of Aikido in her leadership roles and personal life to always improve, connect, and grow.
Natalia Jansen - www.nataliajansen.arbonne.com
Natalia is a single mom, theatre artist, educator, health and wellness entrepreneur and in training to become a Life Mastery Coach with Brave Thinking Institute. Born in Simferopol, Crimea (former USSR), and grew up in Slovakia. Initially came to the United States as an Exchange Student senior year in high school and decided to stay and forge her own path through life. Earned BA as an Independent Scholar, traveled to Study Abroad in India where she lived, studied, and researched Indian Classical Dance Theatre Bharata Natyam. Moved to LA to earn her MFA in Theatre Directing and have been working as an educator and theatre arts teacher for the last 16 years. She is also an Independent Consultant and District Manager with Arbonne helping people make Healthy - their Lifestyle through clean, high-performance, plant-powered products in nutrition, skincare, personal care, and cosmetics. My life's purpose is to help as many people discover their true potential by guiding their spiritual beings through a transformation and designing the life they love living every day.
Dr. Sarah Larsen - https://drsarahlarsen.com/
Sarah Larsen, MD is a Medical Intuitive who received a degree as a Medical Doctor from the Medical University of The Americas and is an Ordained Interfaith Minister from All Paths Divinity School. Her approach to intuitive healing is described as merging ancient wisdom, modern science, and spirituality for optimal living and completion of your soul's journey!
She co-founded the online community, Miracle Makers Academy, with a mission and vision"To make the world work for 100% of humanity in the shortest possible time through spontaneous cooperation without ecological offense or the disadvantage of anyone," as was originally said by R. Buckminster Fuller
Title: Nurturing the Healer: 4 Simple Steps that make a Difference
LOCATION: Your Place
Your Street, Your City, Your State of Being!
FREE PARKING for sure!
Everyone is welcomed! Please register and a zoom link will be sent out on the day of.