May 18, 2017 - HDI Charlotte Chapter Meeting

Thursday, May 18, 2017 from 11:30 AM to 1:30 PM (EDT)
Event Details
Topic:             HDI Charlotte Chapter Meeting
Date:              Thursday, May 18, 2017
Time:              11:30 AM – 1:30 PM
Location:        Coliseum Centre 6  |  2815 Coliseum Centre Drive | Charlotte, NC, 28217

Our next HDI Charlotte meeting will be on Thursday, May 18 over lunch from 11:30 AM – 1:30 PM.  We encourage all helpdesk, technical support, vendor, and customer service professionals to attend.
 
Topic:  Cut the ITIL Anchor

The idea that workers want to bring their own device is flawed. They don't want to bring their own, they just don't want to wait on IT to delivery antiquated solutions. Patience is not a business virtue in a world that expects a rapid pace of change. While ITIL helped manage fragile IT, stable infrastructure is now delivered through cloud and SaaS. However, this does not mean that ITSM has to slowly fall into irrelevance. This session explains how Lean ITSM and DevOps can accelerate business velocity.
Join us to learn:
How DevOps, continual deployment and other agile methods can improve governance.

How to Transform your ITSM disciplines and systems into velocity engines instead of control systems.

How to Identify the four challenges to enterprise agility and how ITSM can morph to meet the need.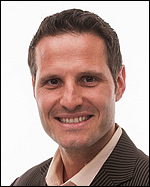 Presenter:  Matthew Hooper –Digital Tranformentalist
Author, podcaster, blogger, & Twitter addict, Matt Hooper is an engaging international speaker on agile business management, leadership, technology, & customer service. His 20+year career has taken him from help desk analyst to CIO. Matt brings practical & real-world insights for growing and sustaining business outcomes through organizational agility and customer centricity. An active member of the ITSM, DevOps, & Agile communities follow him on Twitter: @Vigilantguy


Many thanks to Ivanti for providing this month's speaker.

When & Where

Coliseum Centre 6
2815 Coliseum Centre Drive
Charlotte, NC 28217


Thursday, May 18, 2017 from 11:30 AM to 1:30 PM (EDT)
Add to my calendar
May 18, 2017 - HDI Charlotte Chapter Meeting