MAY 16: ADOBE AFTER EFFECTS 2017 meet the team

Tuesday, May 16, 2017 from 7:00 PM to 10:00 PM (PDT)
Event Details
MEET THE TEAM BEHIND THE ALL NEW ADOBE AFTER EFFECTS!
Creative Cloud gives you the power to create, collaborate, and streamline your video workflow from start to finish. Building on 25 years of proven Adobe technologies, Adobe Product Manager Victoria Neece and Engineer Tim Kurkowski will show you how dynamic integration between Adobe products deliver powerful performance and efficiency to keep your projects on track and keep you in the creative zone. 
They will also discuss the latest release of Adobe Video's tools, including new features for graphics and titling, animation, polishing audio and sharing assets; support for the latest video formats, such as HDR, VR, and 4K; new integrations with Adobe Stock; and advanced artificial intelligence capabilities powered by Adobe Sensei.
Bring your team to this one, because Victoria will talk about the new workflow opportunites that will allow you to easily give some graphic editorial freedom to your editors as well.
Quickly access frequently-changed parameters and retain stylistic control of your compositions by packaging them as Motion Graphics templates in this new panel. Editors can change variables like text and color without changing the overall aesthetic, and your team can share templates via Creative Cloud Libraries.
We're getting the bios together, but during NAB we saw the great new features that Adobe Video offers, and we're sure you'll want to see them in person too!
Get a free earlybird ticket this week!
---
Thanks to all of our sponsors, we will have the usual gifts and door prizes. To find out more, visit the registration website - we will update that regularly.
- your friends at DMALA / Digital Media Artists Los Angeles /
HOLY CRAP - THERE'S MORE THAT WE WANT YOU TO BE A PART OF AT THE NEXT MEETING TOO!
----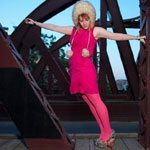 Do you follow
@KtIsabelle
on twitter? We'll be hanging out up the street @1739 Public House on Vermont Ave after the meeting.  Make sure you follow her on twitter for more news coming up... 
WORDPRESS NEEDS YOUWe've launched a new look for the DMALA website. Currently, the direct URL is http://dmala.wordpress.com.  We'll be moving back to HermosaWave once we start to build this up.  Got any ideas? We wanna hear 'em.Twitter : http://twitter.com/dmala Toolfarm (http://tinyurl.com/TFdmala) Thanks to our friend @MicheleYamazaki @toolfarm; you can save some crazy money on software. Gotta use our member link! (or call them and let them know you're referred by us - yes non-members can use the link) OUR AWESOME SPONSORS ACTUALLY SPONSOR YOU...YES! Part of our evening is going to feature our door prize drawing.  Everyone who comes gets a ticket.
The prizes are offered by the companies who help you make your work better - please click on their links and check out their gear.  
-Ko
(@ninjacrayon) ARE YOU A MEMBER OF OUR FB PAGE? You should be. Jobs, Specials, News, More...GOT A COMMENT? SUGGESTION? WANT TO GIVE A PRESENTATION? WANT DIFFERENT PIZZA? Shoot me an email. 
Did you know you can add/approve your friends for the FB Group?
INVITE A FRIEND
When & Where

Barnsdall Art Park
4800 Hollywood Blvd
Los Angeles, CA 90027


Tuesday, May 16, 2017 from 7:00 PM to 10:00 PM (PDT)
Add to my calendar