May 15, 2015 - HDI Charlotte Chapter Meeting

Friday, May 15, 2015 from 11:30 AM to 1:30 PM (EDT)
Event Details
Topic:              Improving Efficiency in Your Daily Process and Procedures
Date:               Friday, May 15, 2015
Time:               11:30 AM – 1:30 PM
Location:         2300 Yorkmont Road | Charlotte, NC, 28217 (Get Directions)
                       -1st Floor Training Room

Our next HDI Charlotte meeting will be on Friday, May 15 over lunch from 11:30 AM – 1:30 PM.  We encourage all helpdesk, technical support, vendor, and customer service professionals to attend.
 
Topic:  Improving Efficiency in Your Daily Process and Procedures

Do you have time wasters in your daily operations?  Bottlenecks?  Having trouble meeting and exceeding your operational goals? Learn how to use  Lean to streamline your daily operations.  Jamie achieved his Master Black Belt in Lean management based on Toyota Production Systems and will use this experience to introduce you to this methodology and its relationship with Six Sigma.  We will walk through steps of a typical kaizen aimed at reducing waste in your processes.   Jamie will share real life examples of how he used these tools to drive efficiency, improve productivity, increase over-all CSAT, and build morale in his teams.   Using Lean methods resulted in Jamie successfully improving the efficiency of one of his teams by reducing ASA by 371%!  Before this session ends we will participate in a fun and interactive Lego activity designed to test your knowledge and show how reducing waste can help to improve your efficiency.  Participants will leave this meeting with ideas to introduce change in their own teams.
Presenter Bio:  Jamie Stannard, SignUp4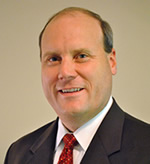 Jamie has 20+ years' experience in the technical support industry. He is Vice President of Client Care at SignUp4, an event and meeting management technology company based in Atlanta, GA.   As a certified HDI Support Center Manager he also holds certifications in KCS Principles and a Master Black Belt in Transactional Process Improvement.  A familiar face at HDI's annual conference and expo Jamie has presented this session at more than one conference garnering great feedback on this topic.  In addition, his Lean methodology tips and best practices were published in HDI's SupportWorld magazine.  Jamie received his MBA from Kennesaw State University and his BS/BA from Central Michigan University. He has been a member of HDI since 2000 and currently President-Elect of the HDI Atlanta local chapter.

Many thanks to our event lunch sponsor:


When & Where

1st Floor Training Room
2300 Yorkmont Road
Charlotte, NC 28217


Friday, May 15, 2015 from 11:30 AM to 1:30 PM (EDT)
Add to my calendar
May 15, 2015 - HDI Charlotte Chapter Meeting