Description
THIS WORKSHOP WILL BE HELD ONLINE!
The LitWits Workshop on MISTY OF CHINCOTEAGUE by Marguerite Henry- 1947 (Learn about/buy the book here).
We can't wait to bring this book to life! We'll explore the sights, sounds, smells, tastes, and feel of this wonderful story through prop-based discussion and creative activities, including drama, art, writing, history, geography, science, and more! (See our website for more details.) When kids experience literature with their senses, they empathize with the characters. They learn naturally, and remember more. Best of all, they have a great time -- and want to read more great books!
About the book:
On an island off the coasts of Virginia and Maryland lives a centuries-old band of wild ponies. Among them is the most mysterious of all, Phantom, a rarely seen mare that eludes all efforts to capture her--that is, until a young boy and girl lay eyes on her and determine that they can't live without her. The frenzied roundup that follows on the next "Pony Penning Day" does indeed bring Phantom into their lives, in a way they never would have suspected. Phantom would forever be a creature of the wild. But her gentle, loyal colt Misty is another story altogether.
A thrilling and long-to-be-remembered tale. -San Francisco Chronicle
There are a lot of well known "classic" horse stories that have reached a massive audience, but not many of them so fully deserve their popular status. This one does. It is honestly one of the best horse stories in existence. -GoodReads review
About the workshop: A LitWits® workshop is a hands-on, memorable experience of a great book. Kids read (or listen to) the story before they arrive,* and for three hours we experience it in all kinds of sensory ways. It's amazing how much kids can learn while they're "just" having fun!
That's because our straight-from-the-pages props, activities, creative projects, and original academic handouts are integrated to convey key academic information: themes, the narrative arc, character development, historical and geographical contexts, vocabulary, writing skills, and more. There's no pressure to perform or participate – we want to inspire your kids to read more great books!
More details below.
"LitWits is motivating, educational, and inspirational. Your workshops have shown my son that exploring the world of literature and writing can be fun. I can't thank you enough."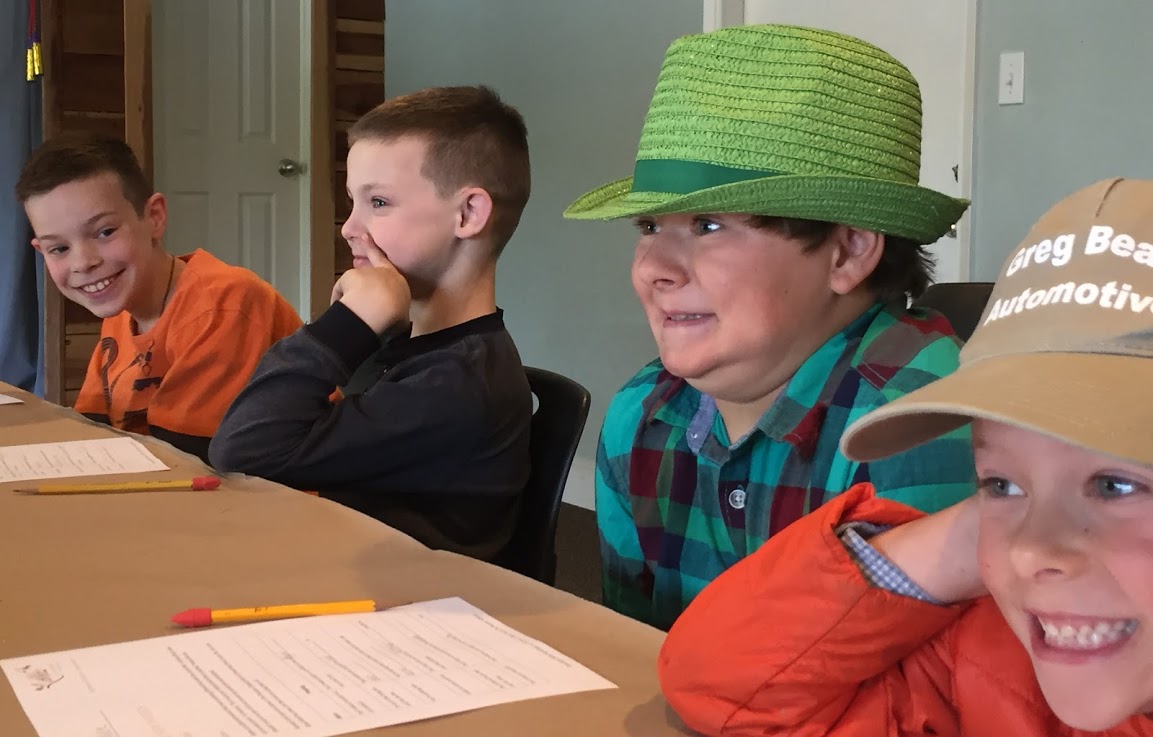 AGES: Each workshop is offered for two age groups. The content will be exactly the same in the 7+ and 10+ groups, and all will do creative writing. The differences are:
Ages 7+
slower pace, more thorough project directions
thorough discussion of all handout information
more time for projects and creative writing, with one-on-one help as needed
age-appropriate expectations for efforts and participation
appropriate peer setting
Ages 10+
faster pace, less detailed project directions
emphasis on thoughtful, thorough responses on all handouts
more time for deeper, age-appropriate discussions and creative writing
age-appropriate expectations for efforts and participation
appropriate peer setting
If this age division separates siblings who would prefer to be together, or if it better suits your schedule to have them in a single workshop, older kids are welcome to attend the 7+ workshops, but not the other way around.
(If you have kids ages 4-6 who'd like to share in the joy of this book, we hope you've discovered our companion class to this workshop!)
Dates and Times: All sessions are being held on Zoom due to the coronavirus crisis. We'll mail you supplies and materials prior to the class. Click the green REGISTER button above, then scroll down to see all session options.
Cost: The $70 cost of each 3-hour workshop includes all supplies and materials.
LitWits Workshops is an approved vendor for Ocean Grove Charter School. Charter school parents, please enter promo code CHARTER to register, then request a purchase order.
Cancellation policy: If you cancel at least 30 days before the workshop, you can choose a refund or makeup. Within 30 days, you'll get a makeup, but we'll ask for a $20 supplies fee to recover that cost. (Use promo code MAKEUP to re-register, and please remind us, in the Notes field, which workshop you missed.)
There are no refunds or makeups for no-shows. We hope that makes sense and seems fair!
*Abridged and audio versions are perfectly acceptable; movie versions are not, because images replace a child's visualization, and words are reduced to dialogue. Our workshops aren't just about the story, but about how the author's craft skills affect thought, character, and imagination.