Sales Have Ended
Registrations are closed
Thanks so much for registering! We look forward to seeing you soon.
Sales Have Ended
Registrations are closed
Thanks so much for registering! We look forward to seeing you soon.
Description
THIS CLASS WILL BE HELD ONLINE!
LittleWits is loads of LitWitty fun for littles, ages 4-6!
In LittleWits, our amazing teacher, Suzanne Andersen, reads carefully selected picture books that tie in to the "big kids" literature workshop we're holding upstairs at the same time. Suzanne's choices will focus on the same setting, culture, themes, or character traits. You don't have to have older kids in our workshops to sign up for LittleWits, but if you do, the whole family can now have LitWits fun! Including you, because now you'll have three whole hours to yourself!
Between readings, Suzanne leads creative activities and projects that help the stories "stick" in little minds. And of course, throughout all that, she prompts conversations about the things that matter.
LittleWits is so much fun, and so high-impact! We all know how important it is to read aloud to young children, and picture books offer such gentle, simple "ways in" to talking about feelings, ideas, and character. It's especially rich ground for conversations about self-control, kindness, and courage.
LittleWits provides:
big life lessons from beautiful books
literary fun for ages 4-6 (whether or not they have siblings in our literature workshops for ages 7+/10+)
hands-on activities that create positive associations with reading
inspiration for little ones to learn to read, and grow to love great books
special family connections with siblings who've been reading the "older" book for a workshop
shared experiences for the family, all focused on a classic book and related topics in picture books
free time for parents! YES!
All this, and lifelong memories of wonderful picture books. Because our goal is the same as yours: to have your littles grow up to love great books!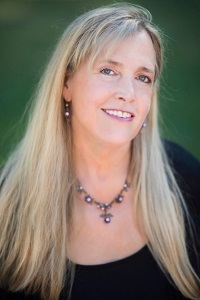 Instructor: We're so proud and pleased to have Suzanne Andersen as our newest crew member on board the good ship LitWits! She's a kindred spirit with a giant heart for kids, a passion for books, and an experiential teaching philosophy. She's been an Ocean Grove tutor for many years, and has extensive experience teaching children of all ages and capacities in loving, creative ways. Her training, knowledge, and abilities are matched by her extreme kindness, compassion, and patience. Suzanne is much beloved by all, and we know your littles will love her.
Ages: 4-6
Dates and Times: This class will be held on ZOOM due to the coronavirus crisis on Th May 14th 1-4p or Fr May 15th 1-4p (your choice). We'll mail you supplies and materials prior to the class.
What we're reading and why: We'll be reading and experiencing picture books relating to The Boxcar Children No. 1 --for instance, stories that have the same setting, culture, themes, or character traits. As mentioned above, this is so that siblings in LittleWits and older workshops can share what they've learned with each other. It's not necessary to have a sibling enrolled in a workshop, though, and there's no preparation necessary.
Cost: The cost of $70 per three-hour session includes all supplies and materials. LitWits Workshops is an approved vendor for Ocean Grove Charter School. Charter school parents, please enter promo code CHARTER to register, then request a purchase order.
Cancellation policy: If you cancel at least 30 days before the class, you can choose a refund or makeup. Within 30 days, you'll get a makeup, but we'll ask for a $20 supplies fee to recover that cost. (Use promo code MAKEUP to re-register, and please remind us, in the Notes field, which workshop you missed.)
There are no refunds or makeups for no-shows. We hope that makes sense and seems fair!