May 12th 2016 - ISSA South Texas Chapter Monthly Luncheon

Thursday, May 12, 2016 from 11:30 AM to 1:30 PM (CDT)
Event Details
ISSA South Texas has a special treat in May - From 12:00 to 1:00 Andrew Bennett will be speaking about Smart Cities and then from 1:00 to 3:00 there will be a free database security workshop by Imperva.  Lunch starts at 11:30, so come and enjoy our May presenters.
From: 12:00 to 1:00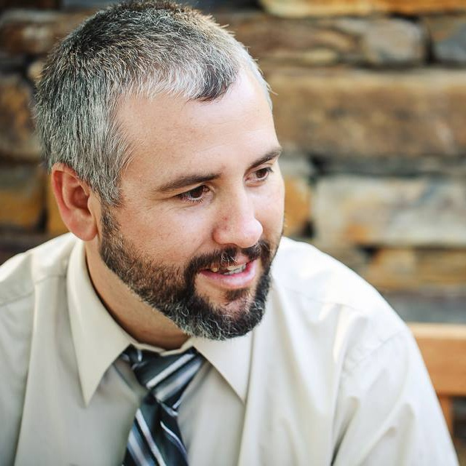 Presentation:
Smart Cities:  How bad could it be...Really?
Speaker Bio:
Andrew Bennett is a native Texan with nearly 20 years of experience in IT, digital forensics, and cybersecurity issues. He has an MS in Information Assurance and Security and is a doctoral candidate at Pepperdine University's Graduate School of Education and Psychology. He was named the Cyber Investigations Contributor of the year by the International Association of Financial Crimes Investigators in 2013.  He is the Director of the Center of Excellence in Digital Forensics, where it is his mandate to identify and assist in solving the cyber security and investigations problems facing society today. 
His recent work includes, research into data breeches vis-a-vis privacy, a low cost remote forensic imaging solution, criminological profiling of online criminals, penetration testing and validation of SCADA/ICS security measures, 3D crime scene reconstruction, network security visualization, and more.  He and his team have participated and assisted in over 400 criminal cases in the past 5 years.  He works with federal and state agencies including the FBI, Secret Service, Homeland Security, the US Marshals, the Texas Rangers and the ATFE to find solutions to cyber security and forensics problems facing law enforcement and industry alike.  His most exciting project this month is a partnership with the ATFE to examine digital evidence left behind after pipe bomb explosions. 
Director Bennett volunteers with local schools and the Boosting Engineering Science and Technology (BEST) Robotics Competition.  He is actively involved in international advocacy for cyber security and education presenting his thoughts on these topics to diverse audiences around the world.  He participates in community outreach for public cyber security education and privacy awareness, and is a tireless advocate for the dissemination of security and investigation best practices to every facet of our future lives. 
Director Bennett prefers to be called Andy, has a new daughter with his lovely wife andthey reside on their little 8 acre ranch in the woods of East Texas.  Andy and his family enjoy the outdoors, watersports, and home improvement projects.

---
From 1:00 to 3:00
Workshop:  Database Security for Enterprise Security Teams
Data theft occurs every day and that data almost always originates in databases. Why then does IT security have so little control over database security? Why is database security left to DBAs who often have little security expertise? Is security a priority for DBAs and should they be responsible? How do you meet security and compliance needs when it seems everything you try impacts the database?
Data security starts at having eyes on the data.
If you're not watching the data, you can't hope to secure it. This means database monitoring, but most organizations think they can't monitor databases, because of perceived database performance impact, the database itself doesn't support effective auditing or some other reason.
The reality is that lack of data visibility is the greatest gap in data center security and compliance that currently exists in almost every organization today. Why?
This presentation will describe many of the real and perceived challenges with database security. We will cover the reasons why DBAs may be reluctant to audit and explain why many of those reasons are no longer valid.
Today, security teams are typically responsible for securing data, so there's no reason why security teams shouldn't have full visibility and control of database activity to achieve their mission.
Speaker:  Terry Ray – Chief Product Strategist, Imperva, Inc.

Terry Ray is the Chief Product Strategist for Imperva, Inc., the leading provider of
data security solutions. Terry works directly with Imperva's largest customers to
educate them on industry best practices, challenges and regulations. He also,
operates as an executive sponsor to strategic customers who benefit from having
a bridge between both company's executive teams. During his 13 years at
Imperva, he has deployed hundreds of data security solutions to meet the
requirements of customers and regulators from every industry. Terry is a
frequent speaker for RSA, ISSA, OWASP, ISACA, Gartner, IANS and other
professional security and audit organizations in the Americas and abroad.
Since 2003, Terry has specifically focused his efforts on data security and risk,
working with companies to help them discover and protect sensitive data, and
create controls to minimize risk for regulatory governance and best practices.
He can be reached at terry@imperva.com

 Meeting Agenda: 
11:15 a.m. Registration / Networking

11:30 a.m. Luncheon / Networking

11:45 a.m. Chapter Business Meeting

12:00 noon Keynote Presentation

1:00-3:00pm

I

mperva's Database Security Workshop



Please Note:  The South Texas ISSA Chapter may record (Video and or Audio and or Photograph) the monthly chapter meetings for 2016. We may record (Video and or Audio and or Photographs ) at this event as we believe it brings great value to our membership.  While we are not planning, or anticipating, to record (Video and or Audio) the general audience, we are obligated to inform you that you may be recorded (Video and or Audio and or Photograph) during the course of the event.  Therefor as a condition of attendance to the event, we require the following release and consent for use.  
 Effective as of May 12, 2016 and beyond CONSENT and RELEASE is being granted by the REGISTRANT(RECORDED PARTY) to South Texas ISSA (the RELEASED PARTY) to use Video and or Audio and or Photographic recordings taken during the South Texas ISSA Chapter Meetings.  I confirm that the RECORDED PARTY is an adult and is fully authorized to agree to this Consent and Release.  In exchange for access to the Chapter Meeting and payment as indicated in the fee structure, the REGISTRANT/RECORDED PARTY hereby grants consent to South Texas ISSA and or its agents (collectively, the RELEASED PARTY) and authorizes the use of any and all Video and or  Audio and or Photographic recordings taken of me and any reproduction of them in any form in any media whatsoever and any derivative work based hereon throughout the world, for the use of documentation, publicity, promotion, and advertisement of the RELEASED PARTY events.  The REGISTRANT/RECORDED PARTY also consents to the use of his/her own name or any fictitious name which may be employed in connection with the aforesaid Video and or Audio and or  Photographic recordings.  The REGISTRANT/RECORDED PARTY hereby releases any and all claims for Video and or Audio and or Photographic materials collected at this event for the sole use of documentation, publicity, promotion advertisement of the RELEASED PARTIES events. The REGISTRANT/RECORDED PARTY hereby waives any right that he/she may have to inspect and/or approve the documentation, publicity, promotion and advertisement materials that may be created from them. BY COMPLETING THE REGISTRATION, THE RECORDED PARTY WARRANTS THAT HE/SHE HAS READ THIS CONSENT AND RELEASE PRIOR TO THE COMPLETION OF THE REGISTRATION PROCESS, AND UNDERSTANDS IT, AND FREELY ENTERS INTO THIS CONSENT AND RELEASE.
When & Where

Houston Engineering & Scientific Society (HESS)
5430 Westheimer Rd
Houston, TX 77056


Thursday, May 12, 2016 from 11:30 AM to 1:30 PM (CDT)
Add to my calendar
Organizer
The South Texas Chapter of the Information Systems Security Association (ISSA) is a non-profit organization of information security professionals and practitioners.
South Texas ISSA provides education forums, publications and peer interaction opportunities which enhance the knowledge, skill and professional growth of its members. This Chapter is affiliated with the international ISSA organization, conforms to its professional and organizational guidelines, and supports the ISSA Code of Ethics. We encourage our members to pursue and maintain formal security certifications in their chosen fields and offer training opportunities to help members meet requirements for continuing education.