Description
Presentation Title: IoT & IIoT Wireless Network Threats and Countermeasures
Speaker: Michael T. Raggo, CISSP, NSA-IAM, CCSI, ACE, CSI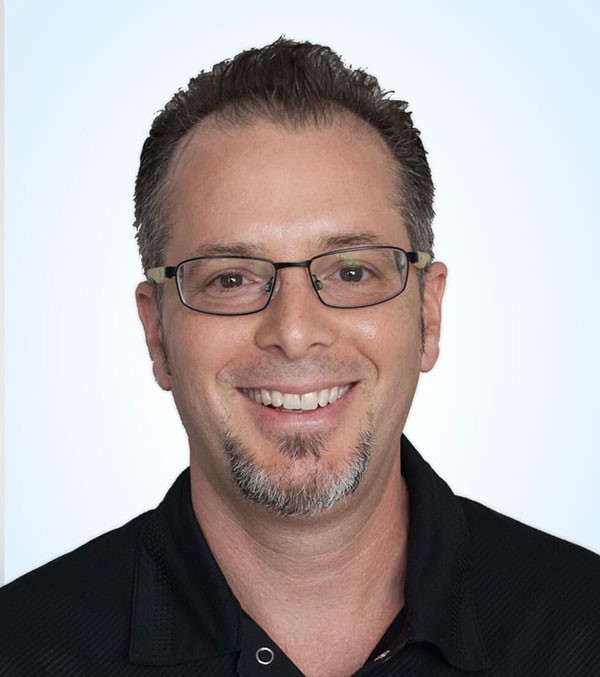 Abstract: 95% of IoT devices are wireless. As a result, IoT offers a plethora of new protocols and frequencies over which communication travels. Furthermore, the autonomous nature of IoT networks creates Shadow IoT and IIoT Networks separate from the enterprise network. Due to lack of familiarity among most enterprises, most organizations are ill-equipped to monitor or detect these mysterious channels for harmful activities. As a result, it's quite easy to remain under the radar and exploit these to exfiltrate data out of an organization or infiltrate the network undetected. In this session we'll explore real world scenarios of IoT and IIoT risks to provide the basis for building a new and complimentary approach to fortifying your organization's defense-in-depth strategy and proactively protect against IoT network threats.
Speaker Bio: Michael T. Raggo, Chief Security Officer, 802 Secure (CISSP, NSA-IAM, ACE, CSI) has over 20 years of security research experience. His current focus is wireless IoT threats impacting the enterprise. Michael is the author of "Mobile Data Loss: Threats & Countermeasures" and "Data Hiding: Exposing Concealed Data in Multimedia, Operating Systems, Mobile Devices and Network Protocols" for Syngress Books, and contributing author for "Information Security the Complete Reference 2nd Edition". A former security trainer, Michael has briefed international defense agencies including the FBI and Pentagon, is a participating member of FSISAC/BITS and PCI, and is a frequent presenter at security conferences, including Black Hat, DEF CON, Gartner, RSA, DoD Cyber Crime, OWASP, HackCon, and SANS.
ISSA Lunch Sponsor: Signal Sciences

DevOps and cloud power today's software-driven world. You're shipping new apps and new services on new architectures faster than ever. To protect this growing and changing footprint, you need a unified front.
Signal Sciences Web Protection Platform protects any app, against any attack, and integrates with any DevOps toolchain. It is designed to unify the efforts of engineering, security and operations to increase security and maintain reliability without sacrificing velocity.
With flexible deployment options, greater protection and visibility beyond OWASP top 10, and more integrations into your existing tools, Signal Sciences can help you improve product security and provide a better experience for your users.
For more information please visit: https://www.signalsciences.com/
Meeting Agenda:
11:15 a.m. Registration / Networking

11:30 a.m. Luncheon / Networking

11:45 a.m. Chapter Business Meeting

12:00 noon Keynote Presentation
Please Note: The South Texas ISSA Chapter may record (Video and or Audio and or Photograph) the monthly chapter meetings for 2016. We may record (Video and or Audio and or Photographs ) at this event as we believe it brings great value to our membership. While we are not planning, or anticipating, to record (Video and or Audio) the general audience, we are obligated to inform you that you may be recorded (Video and or Audio and or Photograph) during the course of the event. Therefor as a condition of attendance to the event, we require the following release and consent for use.
Effective as of May 12, 2016 and beyond CONSENT and RELEASE is being granted by the REGISTRANT(RECORDED PARTY) to South Texas ISSA (the RELEASED PARTY) to use Video and or Audio and or Photographic recordings taken during the South Texas ISSA Chapter Meetings. I confirm that the RECORDED PARTY is an adult and is fully authorized to agree to this Consent and Release. In exchange for access to the Chapter Meeting and payment as indicated in the fee structure, the REGISTRANT/RECORDED PARTY hereby grants consent to South Texas ISSA and or its agents (collectively, the RELEASED PARTY) and authorizes the use of any and all Video and or Audio and or Photographic recordings taken of me and any reproduction of them in any form in any media whatsoever and any derivative work based hereon throughout the world, for the use of documentation, publicity, promotion, and advertisement of the RELEASED PARTY events. The REGISTRANT/RECORDED PARTY also consents to the use of his/her own name or any fictitious name which may be employed in connection with the aforesaid Video and or Audio and or Photographic recordings. The REGISTRANT/RECORDED PARTY hereby releases any and all claims for Video and or Audio and or Photographic materials collected at this event for the sole use of documentation, publicity, promotion advertisement of the RELEASED PARTIES events. The REGISTRANT/RECORDED PARTY hereby waives any right that he/she may have to inspect and/or approve the documentation, publicity, promotion and advertisement materials that may be created from them. BY COMPLETING THE REGISTRATION, THE RECORDED PARTY WARRANTS THAT HE/SHE HAS READ THIS CONSENT AND RELEASE PRIOR TO THE COMPLETION OF THE REGISTRATION PROCESS, AND UNDERSTANDS IT, AND FREELY ENTERS INTO THIS CONSENT AND RELEASE.