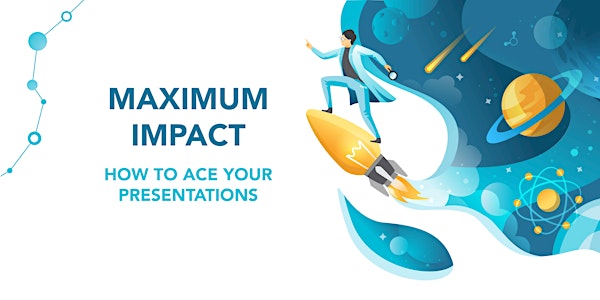 Maximum Impact: How to Ace your Presentations | Small-Group Online Workshop
Refund policy
Contact the organizer to request a refund.
Eventbrite's fee is nonrefundable.
This workshop will give you the tools necessary to craft and deliver a captivating presentation about your research.
About this event
After attending this workshops, you'll possess the theoretical and practical knowledge necessary to present your research in a confident and impactful way.
This workshop is sure to inspire and empower you to positively impact the world with your science.
NOTE: This is a small-group online workshop limited to 10 attendees. It is designed to maximise interaction and provide tailored advice. If you miss out on this one, don't worry, there will be more coming at different time zones. Simply join the waitlist at checkout or monitor this page.
Key learnings:
Learn transferrable skills to turn your science into a captivating story that connects with your audience.
Learn how to design great slides.
Learn practical tricks to overcome stage fright.
Learn the differences between presenting in person and online.
Includes:
3-hour live workshop on Zoom with a high level of interaction and tailored feedback.
Sleek PPT slide templates.
100% money-back guarantee.
Testimonials
"I took away some tips from your workshop and won the new investigator prize at the Stroke Society of Australasia Conference ($1000)... I used more visuals and even some moving people animations on Powerpoint that lots of people thought were very cool!"
Dr Elizabeth Lynch, NHMRC Early Career Research Fellow at the University of Adelaide
---
"I personally invited Dr. Tullio Rossi to Xiamen University (China) to deliver a 5-week long course in science communication and media. I would highly recommend Dr. Tullio Rossi's science communication and media course for any university or research lab.
He provides participants with highly critical skills that are often neglected by the scientific community yet are absolutely crucial for career scientists - the ability to effectively communicate one's research.
Dr. Rossi is a very personable individual and has a way of working with participants that puts them at immediate ease and encourages even the shyest of people to speak up and get involved.
This course is by far one of the most useful ones I've attended and would urge any institution involved with developing future scientists to bring Dr. Rossi over. It is well worth it!"
Emily H. King, COSEE China Coordination, Xiamen University
About the Instructor
Tullio's story
My name is Tullio Rossi, and I am on a quest to make a positive impact on society through science.
During my PhD, I found that my peer-reviewed paper alone wasn't cutting it. If I wanted to reach my peers, let alone the general public, I needed to communicate my findings in a fun and imaginative way.
This realisation changed everything and inspired me to create "Lost at Sea", an award-winning video that reached the hearts and minds of thousands of people.
The success of this first video blew my mind. And I got to thinking, maybe other scientists are lost at sea, so to speak.
Maybe others want to reach the masses with their research, but just don't know where to start.
That was the day I decided to help other scientists by teaching them what I learned along the way.
Key facts about the instructor
PhD in climate science at the University of Adelaide.
Multi-award winning science communicator.
Founder of Animate Your Science.
14 years of professional experience in graphic design.
More info at www.tulliorossi.com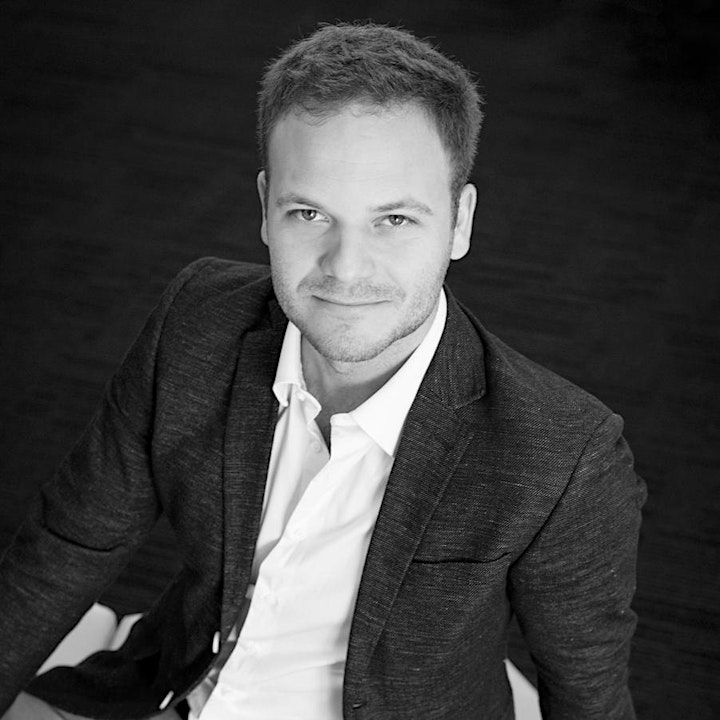 Payment
Pay by credit card or PayPal via Eventbrite or if you need to raise a purchase order via your institution proceed to check out as normal on Eventbrite, click "change payment method" then select "pay by invoice" and submit your order. The organiser will send you an invoice.
Money Back Guarantee
Dr Tullio Rossi taught this workshop plenty of times, including at the University of Adelaide, Flinders University and Xiamen University in China with a 100% satisfaction rate.
You can read some survey responses here and here.
If, for whatever reason, you are not satisfied with the workshop you will receive a full refund. All you need to do is to notify the organiser.
Logistics
This is an online workshop that will use Zoom. Please download Zoom on your device of choice ahead of time and test your webcam and microphone. It is important that we see you and hear you well because this is going to be an interactive workshop.