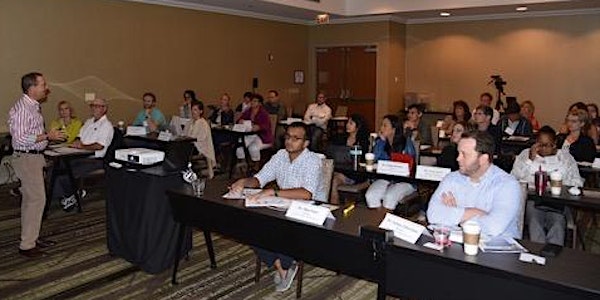 Maximum CT
Get the most out of your CBCT and maximize your return on investment.
When and where
Location
The Community Dental Center of Greater Los Angeles 300 E Buckthorn St. Inglewood, CA 90301
Refund Policy
Refunds up to 30 days before event
About this event
Get the most out of your CBCT and maximize your return on investment by upgrading your diagnostic skills, adding surgical implantology skills, and learn how to be paid for your CT studies, surgical services, and other CT-related treatment by medical insurance. This 2 day course, taught by noted expert clinicians, will give you the foundation to feel confident with your new technology. Earn 16 hours of CE credit!
WE STRONGLY ENCOURAGE YOU TO BRING AT LEAST ONE CHAIRSIDE ASSISTANT PLUS YOUR BILLER/FRONT OFFICE PERSON.
See more.
The advent of cone beam CT technology has brought many changes into the world of dentistry. This technology allows the clinician to see the region of interest in all three planes and provides a more accurate evaluation of the problem which allows for more accurate treatment planning. However, this technology also provides the clinician with the ability to visualize additional anatomy that wasn't previously appreciated in 2D imagining. This can bring concerns about liability, standard of care, how to convey the advantages of a 3D image with patients and a desire to better understand the anatomical regions of interest and rule out various pathologies. It also raises questions about the medical necessity of a cone beam CT. This course will review not only the pertinent anatomy but help the clinician to better understand patient centered diagnostics from a 3D imaging perspective specifically in the region of the temporomandibular joints, airway and maxillary sinus regions. Abnormal radiographic findings and management including the need for surgical intervention will be discussed in addition to how to approach and evaluate a cone beam CT.
Do more.
Dental implant surgery is well within the capabilities of most general dental practitioners. This course aims to educate general dentists in the foundations of surgical principles and dental implant surgery. This course is intended for the doctor who is new to implantology, and has placed zero to 25 dental implants in their career. We will focus on simple, straightforward implant cases, so that competence and confidence can be built before progressing to more advanced clinical situations.
Our curriculum begins with the basics of implantology that every clinician should be familiar with before considering their first implant case. We will then expand into atraumatic tooth extraction and ridge preservation grafting, so that we have ideal ridge anatomy in which to place implants. The course will cover the process of patient consultation, so that the doctor will have confidence when discussing implant surgery with prospective patients. Using the foundations of the BioHorizons Implant System and CBCT, we will discuss prosthetically-based implant planning and surgery.
Although we emphasize fully-guided techniques, the fundamentals of freehand implant placement will be presented. We will also learn how to anticipate, avoid, and manage the most common complications that are associated with dental implant surgery. Hands-on training with the BioHorizons Implant System (both standard and fully-guided) will follow. The student will become very comfortable with the technical skills of implant surgery and the fully guided protocol to make implant placement highly accurate and efficient.
Earn more.
Medical insurance pays for evaluation and treatment for patients commonly associated with CT captured in dental offices. Maximize your investment by learning how to bill AND be paid for imaging and imaging related clinical encounters.
Course Objectives:
At the conclusion of this course, the participant will:
Understand their liability in owning CBCT and better understand the standard of care in imaging.
Understand the use of cone beam CT in the diagnosis and management of various pathologies such as TMJ anomalies, limited airway space and sinus issues.
Understand abnormal radiographic findings and how to manage them including the need for medically necessary surgical intervention/reconstruction and grafting.
Know how to write a Radiographic Report of findings to submit to medical insurance for payment.
Understand the fundamentals of implantology.
Be familiar with atraumatic extraction techniques and ridge preservation in order to maximize the volume of bone at the implant surgical site.
Understand the potential risks and complications that accompany dental implant surgery, and how to manage them if the occur.
Know how to use the concept of prosthetically-based implant planning to determine the proper position and orientation.
Become familiar with using SICAT Implant CBCT software to plan implant surgery and how to order a surgical guide.
Have hands-on experience using the BioHorizons Implant System using standard and guided surgery kits.
Be comfortable with discussing implant surgery with patients and with post-operative management to assure success after surgery.
Medical billing protocols for exams and radiology (2D and 3D)
Medical billing protocols specific for CT related to prosthetically driven guided surgery
Effective Preauthorization of CT and surgery
Synergistic and complementary systems between your evaluation/treatment workflow and your medical billing protocols
Coding CT and surgery cases