Maximizing the Impact of Solar on Affordable Housing

Thursday, September 14, 2017 from 9:00 AM to 3:45 PM (PDT)
Event Details
GRID Alternatives Greater Los Angeles is proud to present the inaugural event in our Los Angeles Energy and Equity Policy Series: Maximizing the Impact of Solar on Affordable Housing. Our goal with LEEPS is to bring light to policy changes that promote social and environmental justice, and to advocate for a policy framework that prioritizes access for those that need it most. 
As California prepares to launch the largest solar for affordable housing rebate program to date, our first LEEPS event will focus on strategies for expanding solar access to the affordable housing property owners and residents of Los Angeles, which is home to the most solar rebate-eligible properties of any county in the state. A soon-to-be-released report from GRID Alternatives Greater Los Angeles and the UCLA Luskin Center for Innovation estimates over 115 MW of rooftop solar potential at affordable housing sites in Los Angeles County, including over 62 MW in the City of Los Angeles alone.  
The full-day event will convene advocates and experts from the affordable housing, environmental justice and clean energy spaces, and will review the considerable opportunity available for affordable housing property owners to reduce operating costs, while extending the financial and workforce development benefits of solar to those who face some of the greatest barriers to access – low-income renters.
Ticket prices includes conference admission, a catered lunch, and morning coffee and pastries. 
Event qualifies for up to 6 LEED CE credits. 
---
~Agenda~
Welcoming Comments (9:30am): Michael Kadish, Executive Director, GRID Alternatives Greater Los Angeles

Golden Opportunity: Affordable Housing in the Solar Metropolis Report Findings (9:45am): J.R. DeShazo, Executive Director, UCLA Luskin Center for Innovation

MORNING KEYNOTE (10am): Nury Martinez, 6th District, City of Los Angeles
PANEL 1 (10:15am) - The Environmental Justice Imperative for Clean Energy Investment at Affordable Housing in Disadvantaged Communities
Solar for affordable housing rebate programs are targeted within pre-defined "disadvantaged communities", or census tracts assessed to be disproportionately burdened by pollution emissions and socio-economic structures. This panel will introduce the environmental and socio-economic causes for Los Angeles County being home to by far the most "disadvantaged communities" of any county in the state, and make the case that the communities impacted most by 

the related environmental and health effects

 should be the ones directly benefitting from clean energy technologies.

 
Moderated by Aura Vasquez,

Director of Climate Justice, Center for Popular Democracy; Commissioner, Los Angeles Department of Water and Power
Bahram Fazeli,

Policy Director, Communities for a Better Environment
Gisele Fong,

Program Manager,

The California Endowment
Nancy Halpern Ibrahim,
Executive Director, MPH, Esperanza Community Housing
Taylor Thomas,

Research and Policy Analyst,

East Yard Communities for Environmental Justice
PANEL 2 (11:15 am) - Policy and Financial Solutions to Investing in Solar at Affordable Housing 
California has invested in solar for affordable housing for more than a decade, and is preparing to launch the largest solar for affordable housing rebate to date: the Multifamily Affordable Housing Solar Roofs program. This panel will review rebates and other financing options available to affordable housing property owners, and explore the challenges that remain for solar investment at affordable housing sites. The panel will also discuss the policy reforms needed to expand solar access to multifamily residents and affordable housing residents within Los Angeles Department of Water and Power territory, including the implementation of virtual net metering. 
Moderated by J.R. DeShazo, 
Executive Director, UCLA Luskin Center for Innovation
Tara Barauskas,

Executive Director, Community Corporation of Santa Monica
Jae Berg, 
Project Manager, Incentives and Operations, Center for Sustainable Energy
Blanca de la Cruz,

S

ustainable Housing Program Director, California Housing Partnership Corporation
Walker Wells,
Vice President of Programs, Global Green
LUNCH KEYNOTE DISCUSSION (12:15pm): 
Lauren Faber, Chief Sustainability Officer, City of Los Angeles
Gary Gero, Chief Sustainabilty Officer, Los Angeles County
Ben Winter, Housing Policy Lead, Los Angeles Mayor Eric Garcetti's Office of Economic Opportunity
PANEL 3 (1:45pm) - Workforce Development Opportunities through Solar Investments in Affordable Housing 
This panel will showcase a significant co-benefit of solar for affordable housing: the ability to develop and train an equitable workforce for the rapidly growing and labor-intensive solar industry. The panel will discuss how to maximize this co-benefit and describe how the California solar industry, which now employs over 100,000 workers, may represent a transformative opportunity for at-risk populations such as the affordable housing residents themselves.
Moderated by Jan Perry,

General Manager for Los Angeles Economic and Workforce Development Department, City of Los Angeles
Jennifer Thomas Arthurs,

Deputy Assistant Director for Housing Services, Housing Authority City of Los Angeles
Maria Elena Marquez-Brookes,

Director of Resident Services, LINC Housing Corporation
Adewale OgunBadejo,
Workforce Development Manager, GRID Alternatives Greater Los Angeles
Veronica Soto, 
Program Director, Emerald Cities
PANEL 4 (2:45pm) - Advanced Clean Energy Solutions for Affordable Housing
This panel will look beyond solar and preview additional clean energy technologies that can benefit the affordable housing property owner and their residents, including energy efficiency, electric vehicles and charging infrastructure, energy storage, and other technologies. The panel will discuss the opportunities for these technologies at affordable housing but also their challenges in implementation. 
Moderated by John Marler,

Senior Director, Energy and Environment, AEG
Tim Kohut, 
Associate Principal, Green Dinosaur
Roman Partida Lopez, 
Senior Equity Specialist, Center for Sustainable Energy
Seth Mullendore,

Project Director, Clean Energy Group
Maria Stamas

, Project Attorney, Energy & Climate Programs, NRDC
---
About GRID Alternatives 
GRID Alternatives Greater Los Angeles
is an affiliate of GRID Alternatives, the nation's largest nonprofit solar installer, bringing clean energy technology and job training to underserved communities. GRID GLA
has installed 1,313
solar electric systems for low-income households to-date, with a combined installed capacity of 4,490
, saving $33,319,531
million in lifetime electricity costs and preventing 86,673
tons of greenhouse gas emissions. 4,492
people have also received training through the program. For more information, visit
www.gridalternatives.org\gla
*If you have any questions or qualify for a reduced ticket price (students, SCANPH members), please contact Emily Scherer at escherer@gridalternatives.org. 
Partners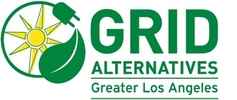 This event is made possible by The 11th Hour Project, a program of the Schmidt Family Foundation.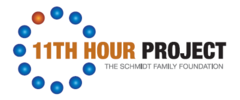 When & Where

Japanese American National Museum
100 North Central Avenue
Los Angeles, CA 90012


Thursday, September 14, 2017 from 9:00 AM to 3:45 PM (PDT)
Add to my calendar
Organizer
GRID Alternatives is a nonprofit organization that makes renewable energy and job training accessible to underserved communities.