Description
Are you interested in learning about additional ways to learn and research different industries, jobs, and companies? Did you know that your local library has countless resources available to aid in your job search? Join Ellen Armstrong, Adult Services Librarian at Columbus Metropolitan Library, as she leads a tour of some of the library's subscription databases and how to effectively use them for company and industry research while job hunting. Take your job search to the next level by uncovering key information that you may be missing with other sources!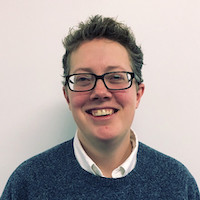 Speaker: Ellen Armstrong
Speaker Bio: Ellen Armstrong has over 8 years of experience as a librarian, including her current role as Adult Services Librarian at the Main Branch of the Columbus Metropolitan Library (CML). She presents programs to teach effective use of CML resources in job hunting for local organizations serving adults, tailored to meet the demographic group served by each organization. Ellen is passionate about new technology, improving the user experience, and service to diverse audiences. Ellen earned her Bachelor's degree from Ohio State and her Master's in Library and Information Science from Kent State University.