Description
Especially For Introverted Business Professionals Who Want To Learn How To Communicate Effectively With Different Personalities



Are you an introverted business professional facing any of these communication challenges?
・

Find it difficult to communicate effectively and confidently
・Bad at keeping the conversation going


・Not knowing

how to communicate with different personalities
We totally understand if you've faced any of these challenges.
That's why, introverts are often being misunderstood, overlooked, and undervalued.
Simply because they didn't get the right support and guidance.
Our Maximizing Introvert's Communications Workshop will help you discover the right strategies that make communicating with people EASIER and LESS STRESSFUL!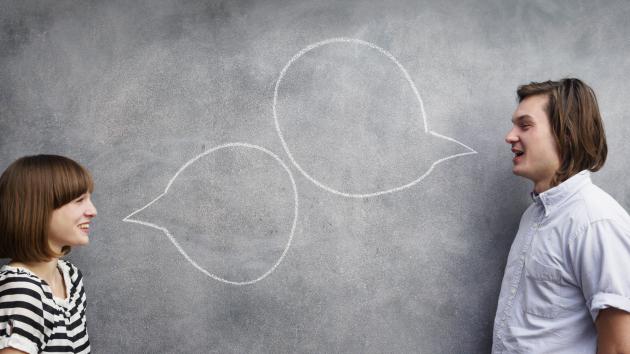 3-Hour Maximizing Introvert's Communications Workshop
Especially for introverted business professionals who want to:
・Raise your confidence in speaking
・Communicate effectively with different personalities
・Improve your professional and personal relationships

---
Here are what our participants say

"Sabrina was just completely helpful beyond anything you can ever imagine. She was really helpful with all the practical day-to-day things because many trainers will tell you, "this is how you speak...", but they don't tell you practical things like this is how you use your hands etc. But she had advice for all of it. It was definitely a very well-rounded training and we benefitted a lot from it."


"Sabrina is very experienced and knowledgeable in the subject matter. The session has been insightful and even at my late 30's, I took away valuable and relevant things from the course."


"Sabrina has a good knowledge and she has engaged the participants. This makes the lesson interesting and enjoyable!"


"Sabrina has been awesome throughout the course which was fun and interesting. Enjoyed it very much."


"Sabrina presents herself very well and the lessons are well organized."


---
Why are we conducting this workshop?
Most people learn how to communicate through massive trial and error.
We want to help you learn how to communicate more purposefully and mindfully. So that you can enhance your quality of relationships — be it with valuable clients, partners, and even our loved ones.
---
How are we conducting this workshop?
A round of DISC Personality Test. And identifying key features of each personality's communication style.
These will give you valuable clues as to set the tone for the conversation and sharing you'll be having. Also, to avoid potential sore points.
Much time will be devoted to practice, not just to converse, but to listen as well.
---
What is DISC?
DISC
is the leading personal assessment tool used by over 1 million people every year to improve work productivity, teamwork and communication.
DISC provides a comprehensive overview of the way that people think, act, and interact.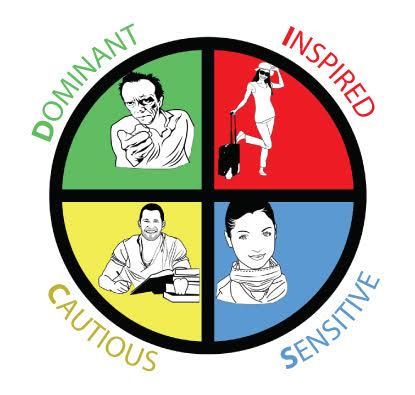 A good example of a Dominance (D) personality style.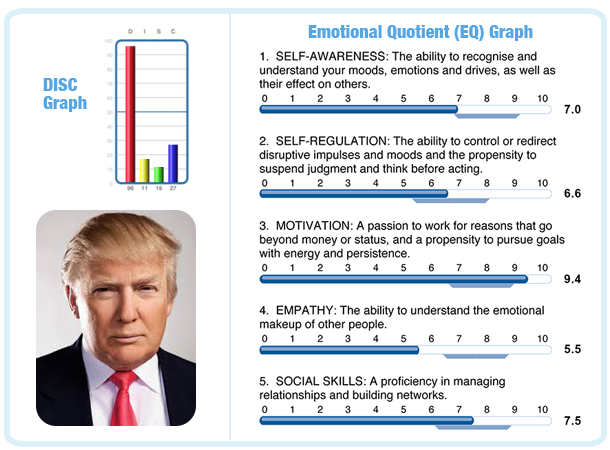 Editorial Credit of Featured Image: Albert H. Teich / Shutterstock.com


Did you know? DISC helps you communicate better even with different personality types!

---
In this 3-hour workshop, you will discover:

1. How to identify key characteristics of each personality's communication style
2. The verbal/physical cues to go further with, or avoid
3. What are the topics of discussion and conversation that appeals to different personality types, and in general
4. The plus points of speaking to an introvert, and why you can actually have an enjoyable conversation with them
5. How to identify warning signs and triggers that make conversations go wrong
6. A lot of case studies, sharing, and practice to take you out of your comfort zone, comfortably
---
3-Hour Maximizing Introvert's Communications Workshop Outline
1. Introduction to DISC:
・How to use DISC to identify personality traits
・
How each personality responds in a communication context
・
What are the 4 quadrants D, I, S, C
・
Pros & cons of DISC
2. A 7-minute administer test in the context of work
3. Analysis of the personality test results: What this means for you
4. Traits and cues of the D, I, S, C personalities to observe through their method of communication
5. Communication strengths and weaknesses of the DISC's
6. How to improve the way you communicate regardless of your quadrants - universal skill such as listening skills and asking leading questions
7. Networking session to apply what you've learned
*** End of Session ***

Meet your trainer, Sabrina.
Sabrina has been dealing with crisises since she began Speak! Ventures Pte Ltd — an organization that equips its beneficiaries with good communication skills and etiquette.
Speak! Ventures has been training close to 8,000 students and participants from schools across singapore and government organizations who need to deal with the public and stakeholders.
Sabrina has been at the frontlines with teams from the Wildlife Reserves Singapore, providing world class service and experiences to visitors. And now, finds herself on the frontlines with Uber, UberEATS, a giant start-up, coordinating restaurants, couriers and Uber's hungry eaters.
Sabrina has also been engaged by, among others, the National University of Singapore, Nanyang Technological University, and even Ho Chi Minh University of Economics (Vietnam), Singapore Armed Forces, Republic of Singapore Airforce, and ST Engineering, to share her thoughts, insights, and skills on communication and speaking.
The skills she imparts participants are rich with relevant and interesting stories, purely derived from her experiences. So, do expect many relevant case studies to work on and lively discussions on possible solutions.
Sabrina believes that there is no hard and fast rule to become a better communicator. And that it starts (and always end) with the right intentions and self — discipline to put others in conversations, first.
---
Background & Awards
MOE Language Facilitator
Certified DISC Behavioral Trainer
Certified
Lamda Speech Trainer
Certified Personal Devt. Consultant
Public Speaking & Competitions Specialist
Experienced Master of Ceremonies
Midas Touch Awards in 2012
Speak! Ventures has been awarded the 500 Promising Awards in 2011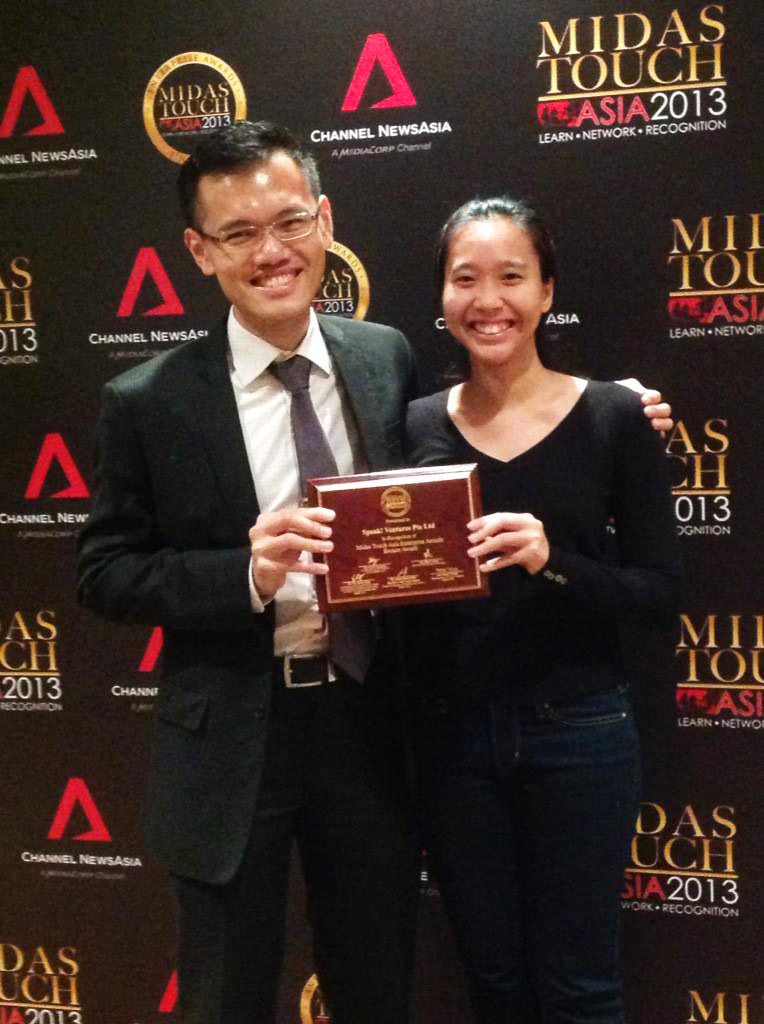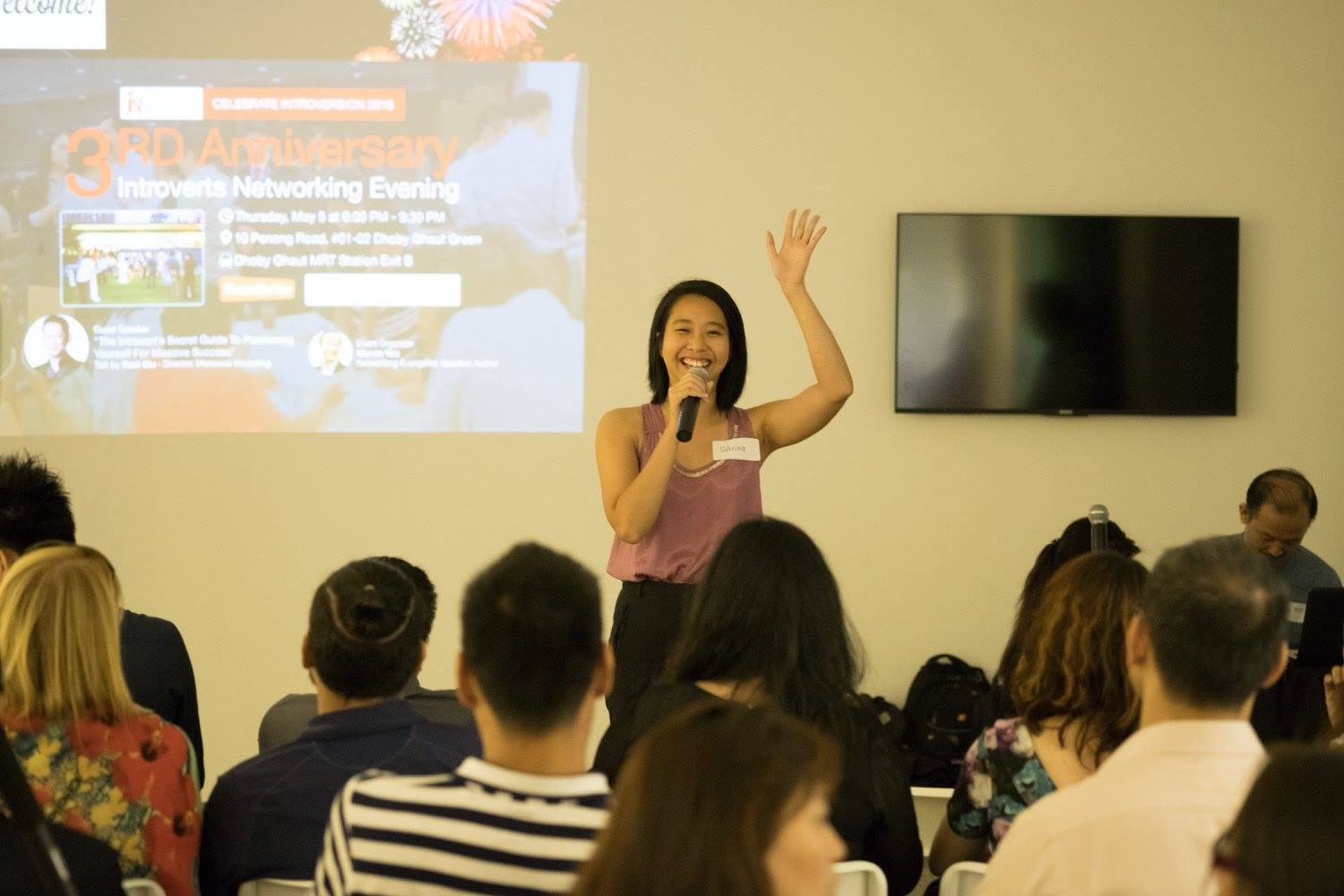 Are you willing to change the way you communicate with people?
If you're an introverted business professional who wants to learn how to communicate effectively with different personalities, we look forward to helping you become a better communicator in a safe, supportive, and non-judgemental learning environment.



Maximizing Introvert's Communications Workshop
Wednesday, January 11
2:00 PM - 5:00 PM

iBosses @

MND Building Annexe B
7 Maxwell Road #03-01
10 mins walk from Tanjong Pagar MRT Exit G