Maximize Your Social Media: Education (at) SIC

Thursday, July 16, 2015 at 6:30 PM

-

Thursday, August 6, 2015 at 9:00 PM (EDT)
Event Details
Social media is critical to marketing & sales success today, but with changes coming seemingly every week, it's hard to keep up. We've brought together four renowned specialists in each area of social media to help you get the most out of social media for your brand; whether you're an entrepreneur, executive or consultant, or even a recent college grad, this series is for you!
This coursework is highly practical – you will be asked to bring your laptops and do the majority of the work right in the classroom.  We will do everything we can to make sure you leave this course with your social media presence up, running & ready to go to market.
Each course will offer one full week of free follow-up questions to ensure you really get set-up properly.
CERTIFICATION:  Participants who complete all four classes will receive a verified SIC certificate, viewable on Linkedin, personal websites and other areas to show off your new capabilities! 
Class 1: July 16th, 6:30pm – Get Found by Google!

We start with the basics – setting up a Google identity, explaining Google search is the basis for
digital marketing generally, and social media specifically. Google+, Google (gmail), youtube and other setup & operations are explained. How to find your keywords is introduced as an important early step in social media marketing. Instructor follow-up questions will be available for one full week following this class to ensure successful set-up.
Instructor: Scott Gombar
Register for Individual Class
Class 2: July 23rd, 6:30pm – Stand Out on LinkedIn!

In this second class in our "Maximize Social Media" series, we extend the search & content marketing ideas into LinkedIn. You'll build a powerful Linkedin profile in sync with your own personal brand, and learn how to have your profile be "found" through LinkedIn and Google search. This is a "hands on" workshop. Instructor follow-up questions will be available for one full week following this class to ensure successful set-up.
Instructor: Sandra Long
Let's Connect: To connect with me on 
 LinkedIn
Register for Individual Class
Class 3: July 30th, 6:30pm – Build Your Business on Facebook!

Facebook has emerged as a powerful small business tool, and the third class will establish your Facebook business page, and explain the basics of Facebook advertising. Instructor follow-up questions will be available for one full week following this class to ensure successful set-up.
Instructor: Claire Schwimmer
Register for Individual Class
Class 4: August 6th, 6:30pm – Create A Breakthrough Digital Marketing Plan!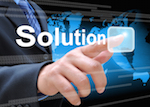 In the final class, we tie everything together to build a marketing plan. Whether this is a personal brand, a small business or a consulting practice, we'll look at your keywords, online presence and understand how to leverage these assets to get out there effectively, and drive the results you want.
Instructor: Keith Reynolds
Register for Individual Class
 Created by: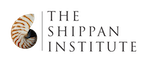 Endorsements
Kind words from some of our instructors' clients & students:
"Scott updated our site and added an SEO campaign.  
Since then our traffic has quadrupled."
- Colleen Ferrary
Founder & President, Small Business USA
"I've attended all of Sandra's LinkedIn courses at the Stamford Innovation Center and am glad that I did. Sandra makes excellent use of the time and is full of great details regarding all that is new, what has changed or is helpful to know about LinkedIn."
Founder & CEO | Entrepreneur | Visionary | Innovator
"Claire explained the new power of Facebook as a business platform in clear, easily applied terms. I was frankly surprised at how much you can do with Facebook, and Claire helped us get a great start!"
-       Val Jaeger
Creative Director, Stamford Innovation Center
"I partnered with Keith to develop strategies for my own business. Keith is a strong business developer, creative thinker, and strategist. I truly enjoyed working with him." 
-       Karen Vogel
Senior Director Marketing and Sales, Binary Group
Have questions about Maximize Your Social Media: Education (at) SIC?
Contact Outdated
When & Where
Thursday, July 16, 2015 at 6:30 PM

-

Thursday, August 6, 2015 at 9:00 PM (EDT)
Add to my calendar
Organizer
Outdated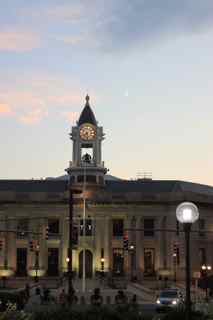 Stamford Innovation Center is the tech and startup hub of Westchester and Fairfield counties.  Join us for events, classes and please try out our coworking.  Come by any Monday-Friday for a free day of Coworking.  Enjoy our free coffee and great wifi.
For parking recommendations and directions, click here.  And for more fun stuff, please check out our website. 
Looking to grow your network?  That's really what all our events and classes and coworking are about.  Please click here join our mailing list and hopefully we'll see you soon.
Maximize Your Social Media: Education (at) SIC