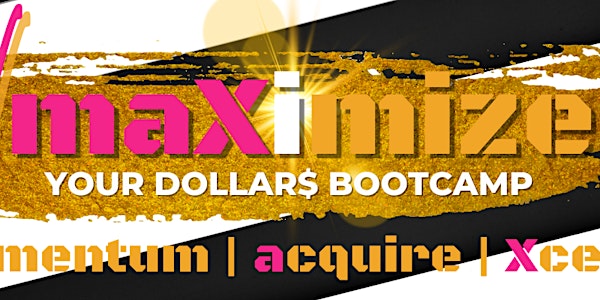 maXimize Your Dollar$ Bootcamp
Maximize Your Dollar$ Bootcamp is a 7-week course to get you started on the path to financial freedom. Here's your push to get money right!
About this event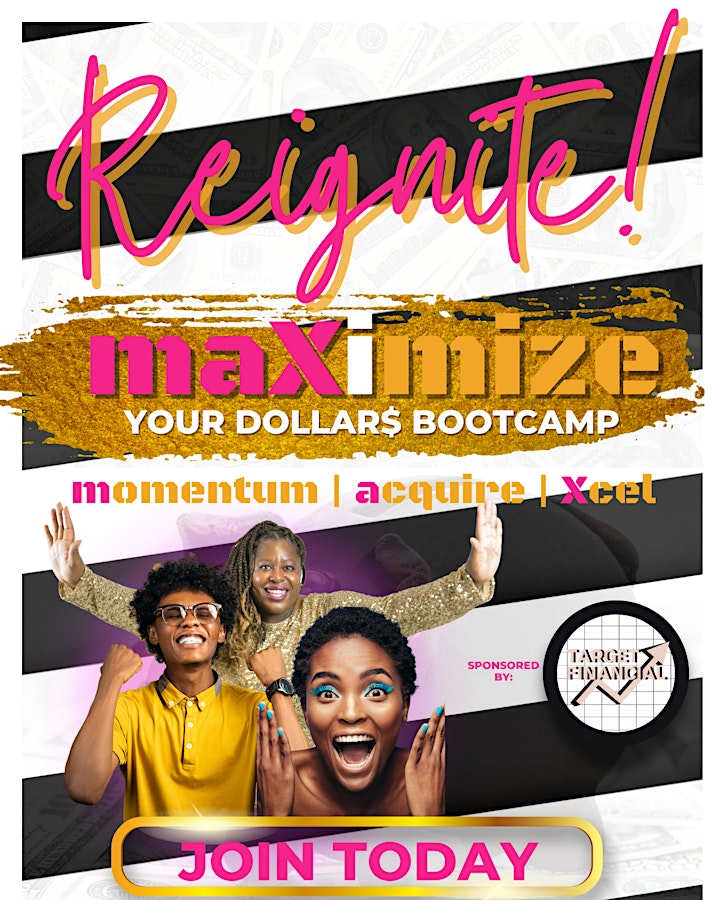 Each session will include work to do beforehand, during, and after the session!
Week 1: Foundation Mindset
Week 2: Minimizing Taxes
Week 3: Ways to Increase Your CashFlow
Week 4: Tackling Debt
Week 5: Emergency Fund & Budgets
Week 6: Budgets
Week 7: Bonus (dependent up on recipients in the class).
This bootcamp is definitely for those who are ready
for their dollars to work for them
to stop living paycheck to paycheck
to assess where their money is going each month
to take accountability and action
to be financially confident
This bootcamp is NOT for those who
don't want to put in the time to invest in their financial future
are not ready to do work it takes to get control of their finances.
are satisfied with their current money situation.
already have adequate financial experts to help them make and grow their money.
It's YOUR money!
Make it.
Direct it.
Save it.
Protect it.
Invest it.
Let's boost your financial confidence and maXimize YOUR Dollar$!
Reserve your spot on Eventbrite and here! (both registrations required for participation)