Description
Is Your Business Maximizing its Facebook Page?
No? Then you'll
LIKE
this free workshop — Facebook
SHARES
tips!
Presenter: Facebook's own Meghna Mahadevan, Community Engagement Coordinator
Where: Mateo's Taqueria, 2471 Mission Street (between 20th and 21st streets), San Francisco When: Monday, December 5th, 3pm–5pm
This is a rare opportunity network and learn how to brand and message your business on Facebook. Don't miss out! You'll de nitely give this workshop a THUMBS UP!
Questions? Contact MEDA's Business Development Team @ (415) 282-3334


¿Su negocio maximiza su página de Facebook?
¿No? Entonces participa en el taller gratuito — Facebook
COMPARTIRÁ
consejos!
Presentador: Meghna Mahadevan de Facebook, Coordinadora de Participación Comunitaria
Dónde: Mateo's Taqueria, 2471 Mission Street (entre las calles 20 y 21), San Francisco Cuándo: Lunes, 5 de diciembre, 3 pm–5pm
Esta es una rara oportunidad para aprender cómo comunicar su mensaje a sus clientes en Facebook. ¡No te lo pierdas! ¡De nitivamente darás a este taller un THUMBS UP!
¿Preguntas? Comuníquese con el Equipo de Desarrollo de Negocios de MEDA @ (415) 282-3334
---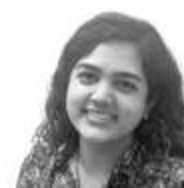 About the speaker
Meghna Mahadevan is a member of the Small Business Community Engagement team at Facebook in Menlo Park, CA. She works to help small business communities understand how to use Facebook to connect and grow- speaking at events all around the country to thousands of business owners. Meghna is very passionate about the small business space, as her parents began a small business when she was born, so she has seen the many challenges and successes first hand. Meghna graduated from the Georgia Institute of Technology with a degree in Industrial Engineering.