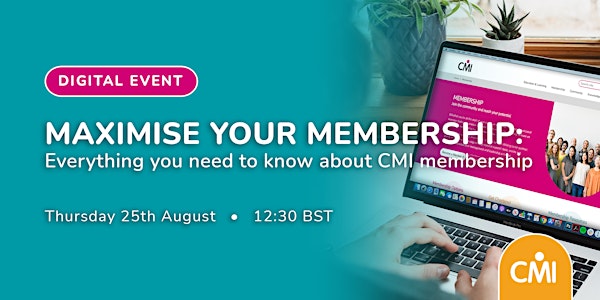 Maximise your Membership: Everything you need to know about CMI membership
Explore how you can get the most out of your CMI Membership to kick start your Management and Leadership journey.
About this event
Are you a Friend of CMI, a member or a subscriber? Wondering how CMI membership will benefit you? Look no further!
Join us for this digital event on Thursday 25th August to discover the exciting potential impact and usefulness of CMI membership to support your development.
From cutting-edge CPD resources to an active global community of like-minded professionals, CMI membership gives you access to a wealth of development opportunities. With access to tailored Management and Leadership journeys, CMI members reflect, assess their skills gap and build on their strengths by utilising benefits to achieve their professional and personal goals.
By attending this event you gain:
Overview of the membership benefits available, including a NEW Management Diagnostic Tool
Understanding of how to access membership resources
Insight on how to maximise membership to further your management and leadership journey
Opportunity to ask any questions you have about CMI membership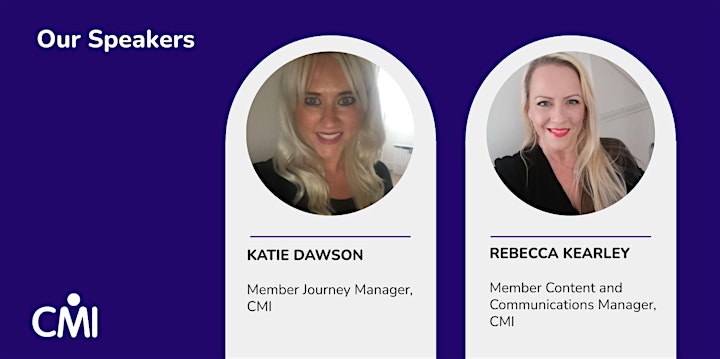 In the meantime...
If you're a member of CMI, or subscribe to our content, you can find thousands of exclusive, practical development resources in ManagementDirect. Log in here and search for a topic to get started!
Not yet subscribed?
From free newsletters packed with the latest trends, insights and tips for managers and leaders, to the full suite of invaluable tools and benefits that come with being a CMI member, we've got something for everyone. Visit our website to find out more.