Please note Daylight Savings Time in the United States is on the same date as this event and it will be at 3pm EDT and not EST
About this Event
With the advancements in acoustic science and artificial intelligence, we are much closer to understanding animal communication and intelligence. What can we learn from our growing awareness of the wide ranging and creative intelligence of another species? And what are the possibilities when artists creatively approach this vast new understanding?
Annie Lewandowski, composer and performer, and engineer artist, Kyle Mcdonald, apply their imagination and Integrate human and machine learning perspectives to vividly illustrate the Humpbacks evolving songs. Explore with them how Humpback Whales think, communicate, and exhibit creativity in their songs and engage with ecological curator at The Serpentine Galleries, Lucia Pietroiusti, on what artists bring to the table of the interspecies quest.
FEATURED PANELISTS
Annie Lewandowski is a composer, performer, and senior lecturer in the Department of Music at Cornell University. In 2017, she began studying humpback whale song with pioneering bioacoustician, Katy Payne. Lewandowski's 2018 composition, "Cetus: Life After Life," for humpback whale song and chimes, explores the evolution of Hawaiian humpback song from 1977-1981. She has been awarded grants from the Atkinson Center for a Sustainability for her research exploring the creative minds of humpback whales, and collaborated with Google Creative Lab to create the broadly adopted public web tool Pattern Radio: Whale Song for teaching AI to recognize patterns in humpback whale song. She has released nine recordings with her band Powerdove, and has presented her work at festivals and venues across the United States and Europe, including the Casa da Música (Porto, Portugal), the Hippodrome (London), the Frieze Arts Fair (London), and REDCAT (Los Angeles). She is a 2014 Civitella Ranieri Foundation Fellow.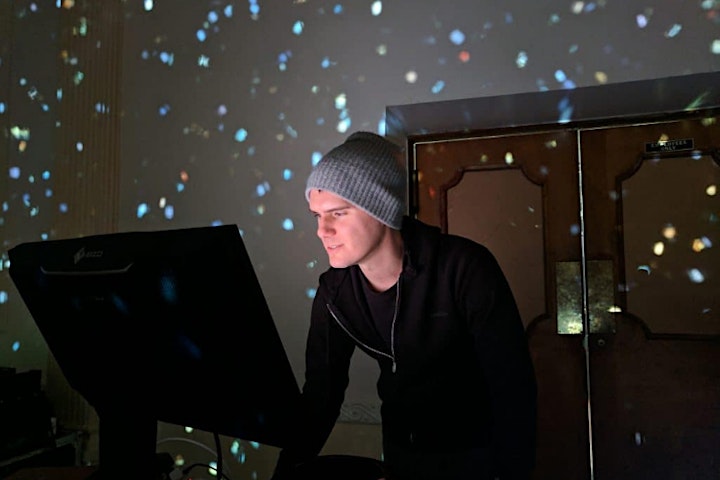 Kyle McDonald is an artist working with code. He crafts interactive installations, sneaky interventions, playful websites, workshops, and toolkits for other artists working with code. Exploring possibilities of new technologies: to understand how they affect society, to misuse them, and build alternative futures; aiming to share a laugh, spark curiosity, create confusion, and share spaces with magical vibes. Working with machine learning, computer vision, social and surveillance tech spanning commercial and arts spaces. Previously adjunct professor at NYU's ITP, member of F.A.T. Lab, community manager for open Frameworks, and artist in residence at STUDIO for Creative Inquiry at CMU, and YCAM in Japan. Work commissioned and shown around the world, including: the V&A, NTT ICC, Ars Electronica, Sonar, Today's Art, and Eyebeam.
Lucia Pietroiusti is Curator of General Ecology at the Serpentine Galleries (London) as well as the Curator of Sun & Sea (Marina) by Rugile Barzdziukaite, Vaiva Grainyte and Lina Lapelyte, the Lithuanian Pavilion at the 58th Venice Biennale, 2019, awarded the Golden Lion for Best National Participation. She is the curator (with Filipa Ramos) of the durational festival on interspecies consciousness, The Shape of a Circle in the Mind of a Fish (2018-19) ​as well as the research, publication and performance project, PLANTSEX, on erotics and botany. Since 2013, she has programmed and produced research projects, artist commissions and performances, as well as film and collaborative partnerships, at the Serpentine Galleries. Pietroiusti was the co-curator of the 2018 (Work), 2016 (Miracle), 2015 (Transformation) and 2014 (Extinction) editions of the Serpentine's yearly Marathon festival of art, science and technology; and the co-curator (with Kay Watson) and co-presenter (with Victoria Sin) of The Serpentine Podcast. Previously, Pietroiusti has been Assistant Curator at the Irish Museum of Modern Art (2007-2009) and Associate Editor of the journal of the arts and letters, Boulevard Magenta (2008-2010). Pietroiusti is currently researching more-than-humanism, ecology, interspecies consciousness, species extinction, plant intelligence, botany and myth.
MODERATOR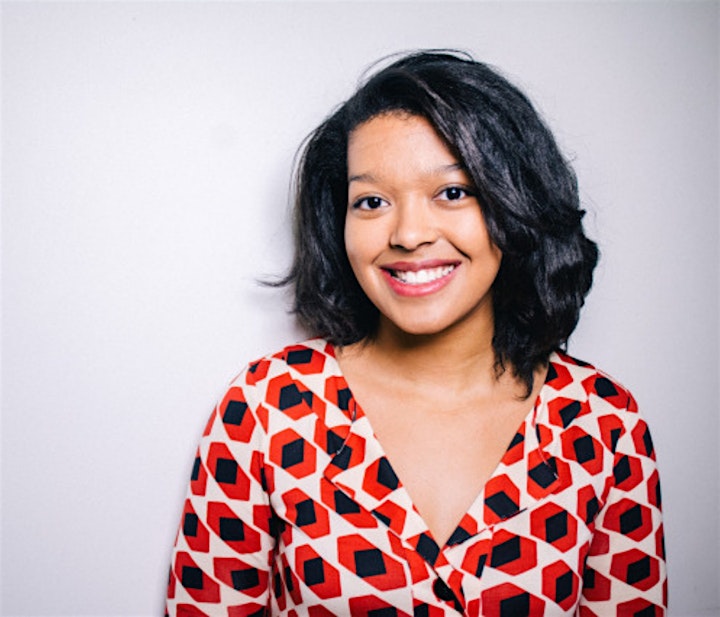 Ashley Jane Lewis is a 29 year old Interactive Artist, Maker and Youth Tech Educator. In the summer of 2016 she was listed in the Top 100 Black Women to Watch in Canada. In her undergrad (New Media, BFA at Ryerson University, 2008 – 2012), Ashley designed The Obama Board, a keyboard that swaps the sound of the note with a word from Barack Obama's inauguration speech. After showcasing the project at the Toronto Mini Maker Faire she was invited to demo the installation at the Detroit Maker Faire for 20,000 people where she won Make Magazine Editor's Choice and was highlighted on Barack Obama's website.