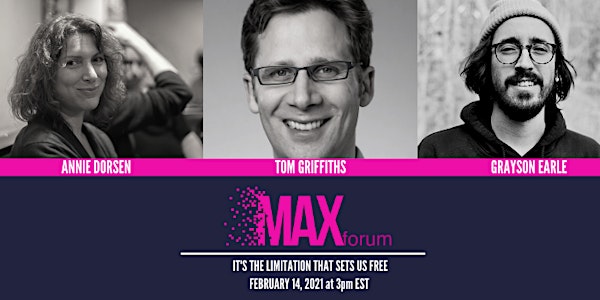 MAXforum: It's The Limitation That Sets Us Free
Featuring McArthur Fellow Annie Dorsen, 2020 MAXmachina artist Grayson Earle, and tech expert Tom Griffiths.
About this event
From Greek tradgedy to Grand Theft Auto, we're taking a look at how artists and scientists are mining the limits of both human intelligence and machine learning to break down boundaries in art-making and open up new territory in the age of multiple intelligences. What gets revealed as our lives become more symbiotic with AI systems, both consciously and unwillingly?
Critically acclaimed director and theater maker Annie Dorsen used artificial intelligence to create a whole new genre—Algorithmic Theater, and now she's giving us a glimpse at what she's working on next; artist and educator Grayson Earle hacked Grand Theft Auto V to reveal biases in our social system in Absurd Intellgence; and best-selling cognitive scirenitst Tom Griffiths explores parallels between human minds and computer systems.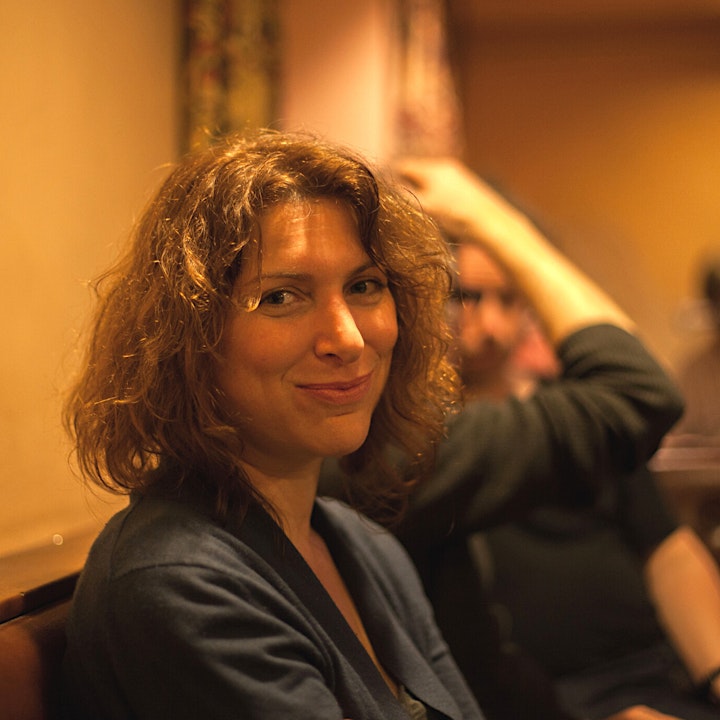 Annie Dorsen is a theater director working at the intersection of algorithmic art and live performance. Her most recent project, Infinite Sun, is an algorithmic sound installation commissioned by the Sharjah Biennial 14 (2019). Previous performance projects include The Great Outdoors (2017), Yesterday Tomorrow (2015), A Piece of Work (2013), Spokaoke (2012), and Hello Hi There (2010). These pieces have been presented at numerous theatres and festivals world-wide, including at the Brooklyn Academy of Music (New York), Hebbel am Ufer (Berlin), the steirischer herbst festival (Graz), the Holland Festival (Amsterdam), and the Festival d'Automne (Paris).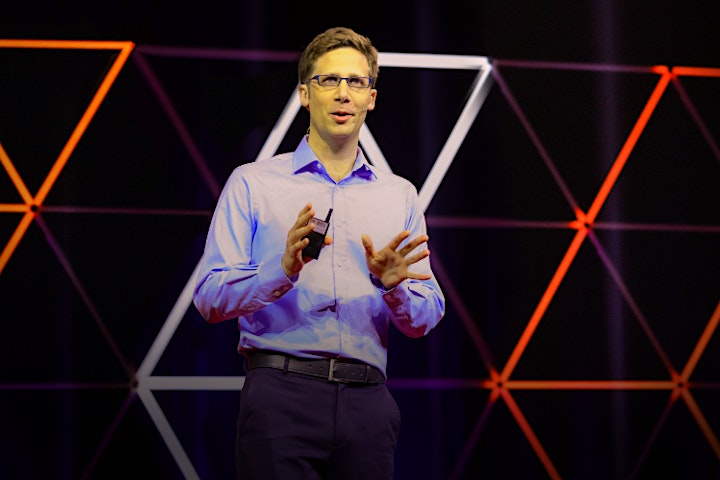 Tom Griffiths is the Henry R. Luce Professor of Information Technology, Consciousness and Culture in the Departments of Psychology and Computer Science at Princeton University. His research explores connections between human and machine learning, using ideas from statistics and artificial intelligence to understand how people solve the challenging computational problems they encounter in everyday life. He has received awards for his research from organizations ranging from the American Psychological Association to the National Academy of Sciences, and is a co-author of the book _Algorithms to live by_, introducing ideas from computer science and cognitive science to a general audience.
Grayson Earle is a new media artist and educator. He has worked as a Visiting Professor at Oberlin College and the New York City College of Technology. He is the creator of Bail Bloc and a member of The Illuminator art collective. Recent displays of his work include Kate Vass Galerie (Switzerland) and the Brooklyn Museum (USA). He has presented his work and research at The Whitney Museum of Art, MoMA PS1, Radical Networks, the Magnum Foundation, and Open Engagement.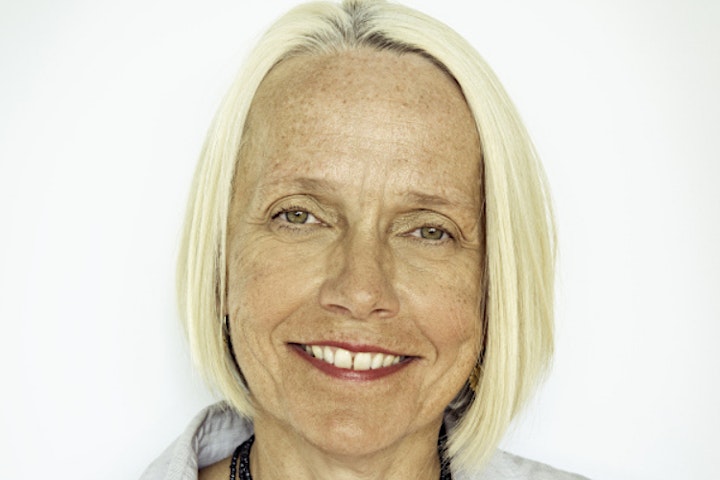 Kay Matschullat is an accomplished performing and media arts director, producer, educator, and founder whose work is dedicated to deconstructing barriers and exploring inventive collaborations. In 2013, Matschullat set her sights on driving innovation in performing arts through the intersection of technology and the arts by founding Scriptopia, the first software application for collaborative, online script development. After successfully launching Scriptopia, Matschullat secured funding for Media Art Xploration (MAX), a non-profit dedicated to the cultivation and presentation of performing and media arts with the goal of increasing artistic exploration and humanistic inquiry into the light-speed advances in science and technology. She most enjoys creating space for artists and scientists to change the world and to that end, she curated MAX 2019: A Space Festival.