Description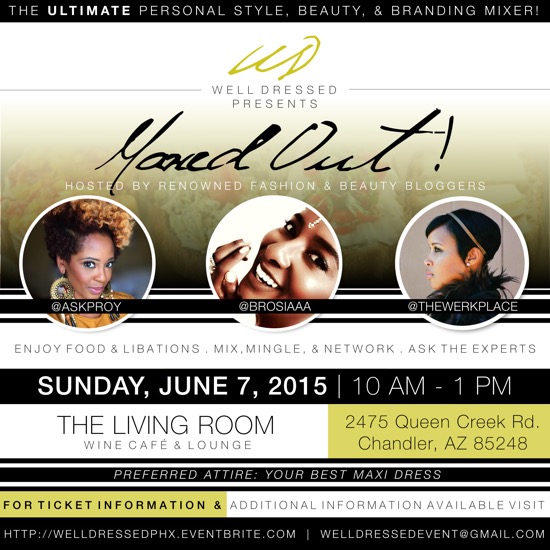 Maxed Out will be held on Sunday, June 7, 2015 from 10AM - 1PM at the Living Room in Chandler, AZ. It will be hosted by renowned fashion and beauty bloggers Ambrosia Malbrough, askpRoy and The Werk! Place.
The ticket includes: Light bites, a drink ticket and guaranteed seating.
Come out in your best maxi dresses to network and get helpful tips on personal style, beauty, and branding!