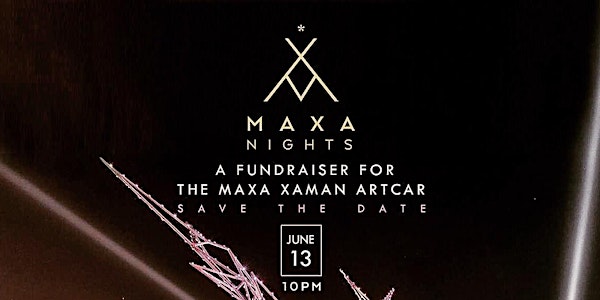 MAXA Fundraiser CDMX (Sainte Vie & Eli Light)
Location
Av. Álvaro Obregón 151
151 Avenida Álvaro Obregón
Ciudad de México, CDMX 06700
Mexico
Description
The Maxa community believes art is life!
One of our prized yearly traditions is the work we carry out with the artists, artisans and communities who create the Maxa Xaman Art Car for you to experience come August.
We invite all Maxians and art lovers to support this cause by joining our 2019 fundraising event.
This Thursday the 13th, we will be celebrating all walks of life and artistic paths. Join us early for an open bar from 22:30 to 00:00.
Lineup:
Sainte Vie
Eli Light
more TBC
For safety reasons, and to be able to curate the best quality experience for our guests, we will only be hosting 300 people.