Max Rodriguez to be inducted into the "2013 Class of Long Island's Top 25 Advocates for Latino Empowerment" presented by The Hispanic Network on May 7th, Westbury Manor and sponsored by Briarcliffe College!

Friday, May 31, 2013 from 6:00 PM to 8:00 PM (EDT)
Event Details
2nd Annual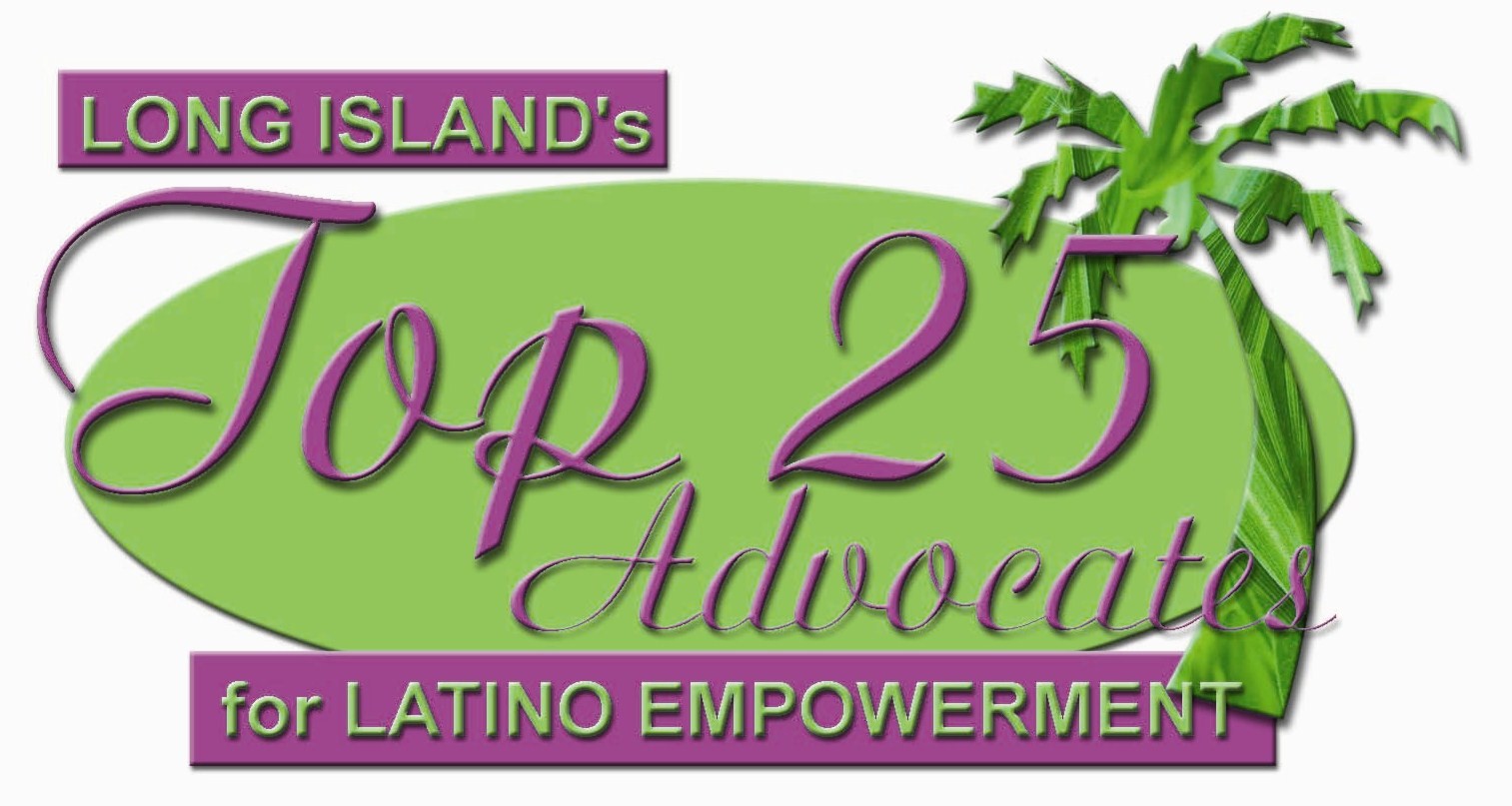 MAX RODRIGUEZ
to be inducted as a member of the
"2013 Class of Long Island's Top 25 Advocates for Latino Empowerment"
He will be honored by the The Hispanic Network LLC
in partnership with Legendary Events 
and its benefactor

 along with other deserving individuals on  
Tuesday, May 7th from 6-8pm 
Westbury Manor
1100 Jericho Turnpike in Westbury
To register or for more information, call Tracey Gittere at (516) 222-0550 or TGittere@LegendaryEvents.net
Presented by 

Sponsored by 

Below is a brief summary of Max's outstanding accomplishments:
Born in Cuba, Max Rodriguez came to the United States with his family at the age of 12. After a short time in Miami they moved to Nassau 'County in 1961. He now lives in the Village of Hempstead in Nassau County and is the proud father of three daughters; Vicky, Jennifer, and Monica. He is also the proud grandfather of Nicholas and Alex.
Max earned a Bachelor's in Science Degree in Business Management and Communications from Adelphi University. He is a graduate of South Side High School in Rockville Centre.
Currently, Max serves as the Special Assistant to the Town of Hempstead Clerk, a position to which he was appointed in 2003 by Mark A. Bonilla, the Hempstead Town Clerk. Mr. Bonilla is the first Hispanic to be elected in the Town of Hempstead. In addition, Max has held other positions in the past. Further, he is a licensed real estate sales agent associated with Scally Realty. In 1994 he was appointed to the Board of Trustees in the Village of Hempstead and elected to a full term in 1995. His election was great historical significance because he became the first Hispanic Trustee to ever serve anywhere in Nassau County. He was also appointed Assistant Director to the Office of Minority Affairs in 1997.
Mr. Rodriguez has taken on many leadership positions to assist the community. He is a member of several well-respected organizations, including Hempstead Village, The National Association for the Advancement of Colored People (NAACP)—Silver Life Member--, The Interfaith Nutrition NetiVork (INN), The Cuban American National Foundation, East Meadow Kiwanis Club, Vice President of The Cuban American National Hermandad del Senor de Los Milagros (The Brotherhood of Our Lord of Miracles). He has also held offices in several other organizations. Some of these include President of Hempstead Village Independence Club, President of the Cuban Civic Club, Co-Chair of Independence Party of the Town of Hempstead, Member of Molloy College President's Advisory Scholarship Committee on Multicultural Concerns, Board Member of the Long Island Hispanic Chamber of Commerce, Adelphi University Alumni Multicultural Scholarship Committee, and Sargeant of the US Disaster Relief Command.
Mr. Rodriguez has also been the recipient of many prestigious awards which include, the American Red Cross Peter Von Berg Humanitarian of the Year Award, Hofstra for Hempstead Unispan Award, NAACP Community Service Award, the United States Postal Award, the Consulate General of El Salvador Diplomat Merit Service Award, the West Indian-American Chamber of Commerce Community Service Award, The Town of Hempstead Hispanic Heritage Award, and Congressional Record Honoree from the Honorable Congressman Robert Menendez.
The "2013 TOP 25 ADVOCATES FOR LATINO EMPOWERMENT" AWARDS RECEPTION takes place on Tuesday, May 7, 2013, 6pm to 8pm, at the Westbury Manor. To register or for more information, call Tracey Gittere at (516) 222-0550 or TGittere@LegendaryEvents.net; or Maria Morales-Prieto at (516)319-9576.
A portion of the proceeds support the Hemsptead Hispanic Civic Association's important programs and services! 
When & Where

Westbury Manor
1100 Jericho Turnpike
Westbury, NY 11590


Friday, May 31, 2013 from 6:00 PM to 8:00 PM (EDT)
Add to my calendar
Organizer
Long Island's Champions for Familes benefits RotaCare!
RotaCare: Free Health Care for People in Need
Founded in 1992 by members of the Mineola‐Garden City Rotary Club, RotaCare was created to serve the needs of the uninsured on Long Island. It began when a group of concerned volunteers met at the Mary Brennan Interfaith Nutrition Network in Hempstead. Many of these volunteers recognized that in addition to food, the medical needs of their clients were not met adequately by the healthcare system. Through the collaborative efforts of the Rotary Club, local healthcare professionals, area residents, and Mercy Hospital, a "MASH" team was formed to operate weekly at the soup kitchen. RotaCare was born. Since its inception, RotaCare has remained a Rotary District project and supported by concerned companies, organizations and individuals to sustain its good works and benefits to the community by providing free health care to people in need. In 2007, RotaCare expanded its scope again, and moved to larger quarters at the A. Holly Patterson Extended Family Care Facility in Uniondale.
RotaCare is a 501(c)(3) non-profit registered with the State of New York.
Federal Tax ID 11-3135331
RotaCare Contact Information
Located on the grounds of the 
A. Holly Patterson Extended Care Facility
875 Jerusalem Avenue
Uniondale, NY 11556
(516) 539-9834
www.rotacareny.org
Max Rodriguez to be inducted into the "2013 Class of Long Island's Top 25 Advocates for Latino Empowerment" presented by The Hispanic Network on May 7th, Westbury Manor and sponsored by Briarcliffe College!