Max Kutner presents a free line up thanks to funding by City Artists Corps! Join us at Green Lung Studio for day 1!
About this event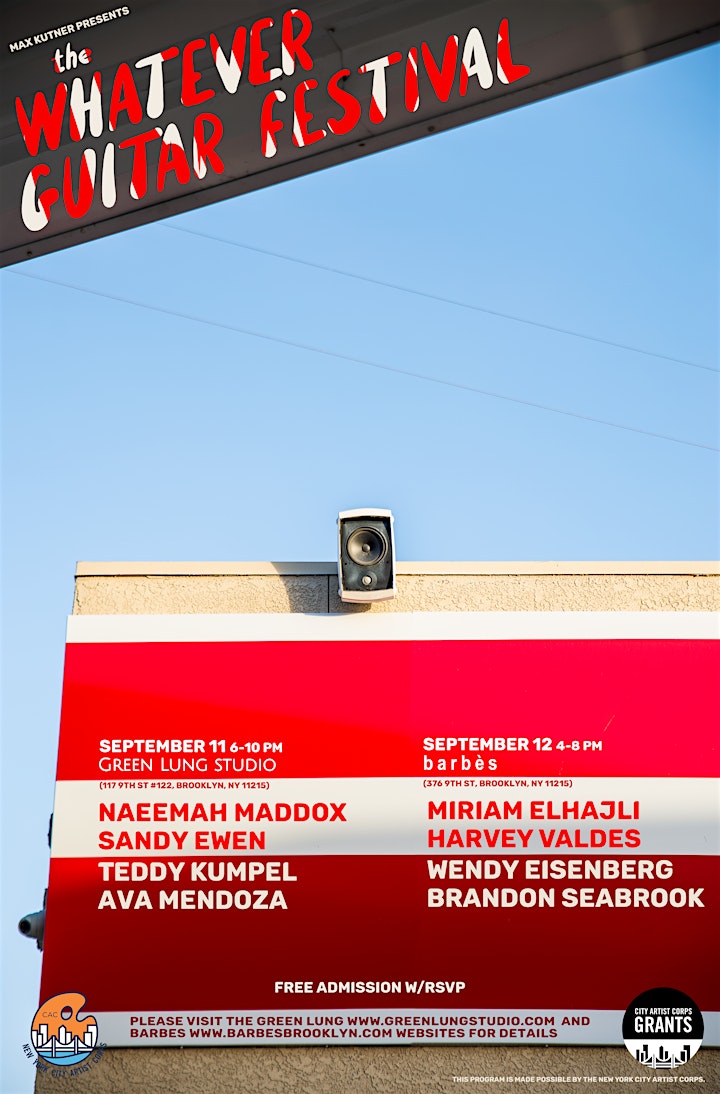 The Whatever Guitar Festival
Guitarist Max Kutner presents a festival of solo guitarists, spread over two days, including one day at Green Lung Studio with Naeemah Maddox, Sandy Ewen, Teddy Kumpel & Ava Mendoza!
Day two is held at Barbès with Harvey Valdes, Miriam Elhajli, Wendy Eisenberg and Brandon Seabrook (RSVP Seperatly on their website)
Free and open to the public, thanks to funding by the City Artist Corps.
Organizer of Max Kutner Presents: the WHATEVER GUITAR FESTIVAL