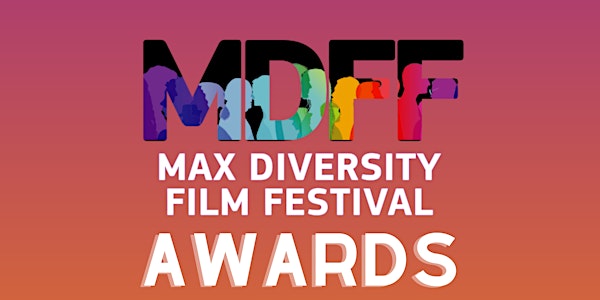 MAX Diversity Film Festival Award Ceremony
The winners of the MDFF will be revealed and we will discover which stories of migration and diversity encouraged them to make their films.
About this event
The MAX project is an initiative funded by the European Commission, which aims to create a new narrative on migration. For almost 3 years the project has been using as its key tools not only evidence-based reports onthe connection between migration flows and socioeconomic development in Europe, but also storytelling, the creation of positive media messages and encounters promoting dialogue between natives, citizens with a migrant background and newcomers.
As part of this mission, we have organised the MAX Diversity Film Festival (MDFF) to provide both amateur and professional filmmakers with a place to showcase their voices, stories and experiences of migration –to embrace diversity, to discuss challenges, inequalities and discrimination, but also to celebrate the power of multiculturalism and communities united in diversity.
With the conviction that films are one of the most powerful communication tools, using the imaginary to evoke emotions while communicating values and messages, we launched this not-for profit competition in May 2021. A total of 477 creators from 82 countries around the globe have responded to our call. After a thorough assessment by the MDFF Committee and the expert evaluation of the 10 members of our jury, the finalists in the four categories competing in the MDFF were announced on 1st October. The audience had the last word to crown the winners in each category as well as deciding the recipient of a special prize, the Audience Award, for those films that have been selected but did not classify as finalists in their categories. For this, an international communication campaign was carried out during October 2021, inviting the audience all around the world to Watch&Vote for their favourites.
The winners will be announced during the Award Ceremony on 5th November, when we will have the opportunity to hear from them what stories of migration and diversity encouraged them to make their films.