About this Event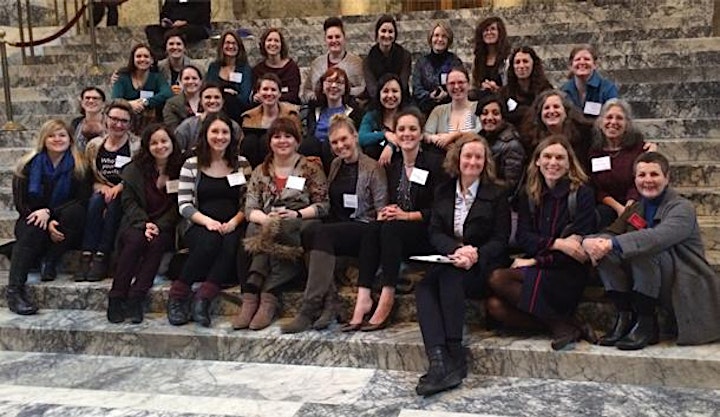 We are glad to have you with us!
Join us as we travel in teams to meet with our legislators and advocate for the interests of midwives and families.
The beauty of Midwife Lobby Day is that you can just show up and make an impact even if you don't want to say anything!
On Valentine's Day 2019, over 60 midwives, families and students traveled to our state's capitol to help preserve the cap on our licensing fees and discuss the importance of consumer clarity regarding freestanding birth centers.
Lobby Day 2018 was also very successful. We had a record number of attendees, great response from many legislators, and even a standing ovation.
We hope you'll join us in making 2020 the best year yet!
Agenda
08:00 Meet at our lobbyist's house for coffee, breakfast, and team assignments
Amber Ulvenes, Lobbyist Extraordinaire
1610 SW Water St Olympia 98501
09:00 Team leads take their teams for the morning session
12:00 Lunch at Amber's
13:00 Team leads take their teams for the afternoon session
16-17:00 Teams return to Amber's house for debriefing, collecting personal belongings
18:00 Catered dinner at a local retired midwife's house. Be sure to register!
Things to Know
If you want to be more prepared, join us for our Lobby Day Legislative Agenda Webinar on Friday, Feb 7, 2020, at noon. Watch last year's webinar video or register for the event here:
https://mawslobbyday2020webinar.eventbrite.com
We will be adding other helpful links and information here as the day approaches.