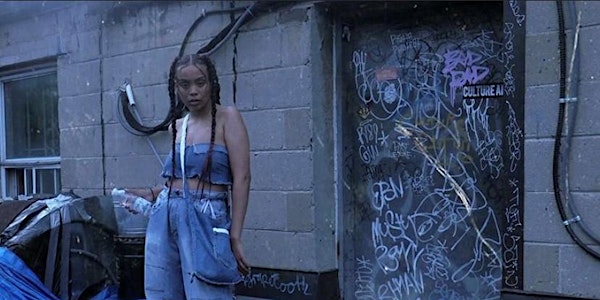 Mauvey, Mighloe + Orson Wilds // Live Music Series curated by School Night
Mauvey performs at the Blue Moon Brewery // curated by School Night Toronto
When and where
Location
Blue Moon Brewery @ stackt 28 Bathurst Street Toronto, ON M5V 0C6 Canada
About this event
Join us in the Blue Moon Brewery for our Live Music Series curated by School Night!
ARTIST: Mauvey
Doors @ 7PM // Show @ 8PM
Show is first come, first serve. RSVP does not guarantee entry. Arrive early to secure a spot!
---
MIGHLOE:
Mighloe is a Toronto based singer & songwriter. A graduate of The Remix Project, and SOCAN incubator, the burgeoning artist has been featured on major R&B platforms such as COLORSXSTUDIOS, CBC the Block and BBC radio. A dreamy and soulful recording artist, Mighloe's vocals have the ability to soothe or cut to the bone depending on what the song calls for. A polymath who is actively involved across various forms of creative expression, Mighloe is a special talent that is proving herself one to watch as she begins to emerge on the world stage.
MAUVEY:
Behind a chic mauve aesthetic and a larger-than-life personality is the man that is Mauvey, being a sanguine paradigm of emotional expression. Listeners flock around the alt-pop rising star because of his musical idiosyncrasy, yet his music and character withhold a certain je ne sais quoi that one simply cannot resist.
Mauvey is founded upon a sense of gratitude. Hailing from Ghana yet raised transatlantically across Canada and the United Kingdom, Mauvey's sound is the culmination of decades spent nomadically traversing the Northern hemisphere. While such an upbringing naturally exposed him to revolutionaries such as Michael Jackson, Prince and Labrinth that would gradually become integral musical influences, Mauvey has a one-of-a-kind cultural lens that borrows from the stylings of one continent and lends them to another.
To date, Mauvey's work has garnered critical acclaim from the likes of BBC Introducing, BBC Radio 1, BBC 6 Music, Exclaim!, Complex, Range Magazine, Selector Radio and The Block CBC. He's owned sets at Reeperbahn, SXSW,The Great Escape, BBC Radio 1's Big Weekend, Isle of Wight Festival, Constellation Festival, Vancouver International Film Festival and undertaken support slots aside easy life and Snotty Nose Rez Kids.
His latest EP "BEFORE THE ALBUM: a love letter to the moons of mars" came out Nov 4, 2022.