Maui, Hawaii - Advanced Sacred Lomi - The Rainbow Bridge Retreat

Wednesday, March 30, 2016 at 5:00 PM

-

Tuesday, April 5, 2016 at 1:30 PM (HST)
Event Details
The Rainbow Bridge Retreat

Gather with other experienced Sacred Lomi practitioners for 7 days and 6 nights on the North Shore of Maui at Hale Akua Eco-Retreat Center and Farm.
At this Advanced Retreat we 
will delve into the Refinement of Skills, the mystery and magic of Self Healing, the beauty of the Hawaiian Chant, the power of the whales on a Maui Whale Watch and the cultivation of an ever-present Rainbow Bridge between Nature and Spirit. 
We invite you to reconnect with your innocence and the expansiveness of your Soul by allowing the lush gardens, organic food, 30 miles of coastline and the sacred space of the workshop to support you.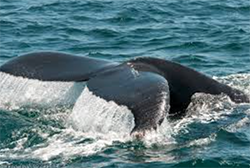 Ho'oponopono: We invite you to build a Rainbow Bridge of love and compassion backwards and forwards through time to your lineage. We invite you to connect with and embody your highest vibration as your most valuable asset and gift back to the world. We invite you let go of old paradigms that no longer serve you and choose to live from your core values and higher intentions. We invite you to navigate your life with all of your worldly skills AND your Soul's Light and Wisdom.
Prerequisites: At least one Three Day Workshop with Sacred Lomi or the 12 Hour Sacred Lomi Home Study Course and the approval of Sacred Lomi. Please call to inquire.
Earn: 32 Credit Hours through NCBTMB.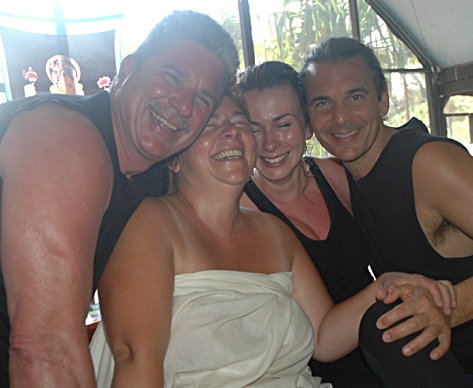 Dates: March 30-April 5, 2016
Accommodations: Your choice of Dorm, Shared, Private and Deluxe Private Rooms

Dorm Room - $2450
Shared Double Room - $2600
Private Room - $2750 
Deluxe Private Room - $2950
Discounts:
If you've attended an Advanced Training with Sacred Lomi we will take $100 off this retreat. If you've attending a Hawaii Retreat with Sacred Lomi we will deduct $200. And if you're a Kumu or Assistant Teacher with Sacred Lomi please call us for the discount. Sorry, we can not combine discounts. 
*All Prices are Per Person with Early Registration 30 days prior to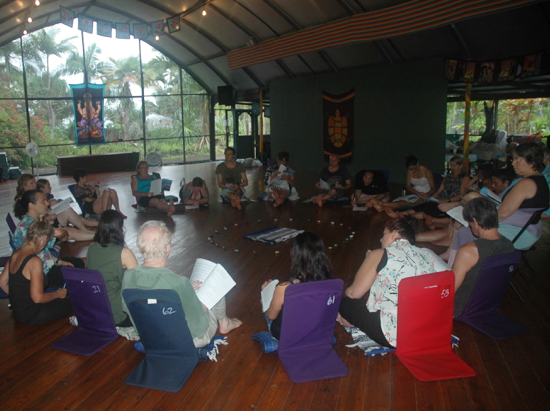 retreat. For late registration please add $100.
CLICK HERE for a full description of the available rooms
Meals: Delicious food is included in the workshop cost beginning with dinner on the 30th and ending with lunch on the 5th.
Registration: We only offer online registration for the initial deposit. If you would like to complete your reservation, please give us a call. (818) 865-8813.
Early Arrivals & Late Stayovers are available and can be booked directly with Hale Akua. Please register with Sacred Lomi first and complete your room assignment by calling us, then contact Hale Akua. 
Workshop Facilitators: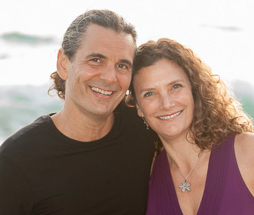 Tom Cochran spent eight years in Hawaii studying Hawaiian shamanism, the culture and the sacred art of Lomilomi. His deep love for the land and this powerful form of shamanic and spiritual healing echoes through his teaching. "This work supports us in opening and remembering the majesty of our being and the power of our essence."  Tom's passion is to support people to open up to their connection with the Divine, to embrace their unique gifts and to deepen their capacity for love and higher consciousness.
Donna Jason is a writer, filmmaker and teacher committed to the transformational power of the creative arts. She has an extensive background in theater, dance, creative visualization and healing through the emotional body. Donna is the creative force behind the Sacred Lomi DVDs, the 7 Principles of Huna DVD and her newest creation, the Hawaiian Healing Intention Cards. Her passion is to support people to allow more joy, freedom and truth into their lives.

Sacred Lomi DVDs and Hawaiian Healing Intention Cards: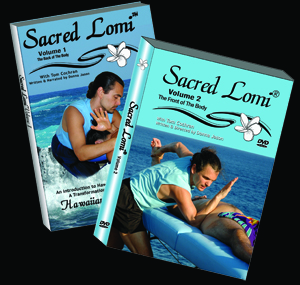 The Sacred Lomi Volume 1 & 2 DVDs provide detailed instruction of all of runs and techniques that you will be learning during the Hawaii Retreat. By purchasing the DVDs ahead of time, you can begin to integrate the principles of the work and even the techniques. We've found that students who work with the DVDs prior to a workshop or retreat learn faster and enjoy the process far more.  $99.95 / set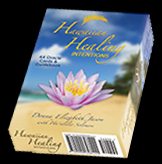 The Hawaiian Healing Intention Cards are a deck of 44 oracle cards full of the wisdom and philosophy of this work. They are designed to support you to live your life more intentionally and help teach your clients to do the same. Each card has a Hawaiian Name, an English Translation, a deep insight and a healing intention.
$24 / boxed set
"Wow… I received so much at the retreat… I feel STRONGER, LIGHTER and able to be myself. I'm not afraid or lonely. I'm speaking my true feelings. I feel GREAT! I am strong on my own and the support and love I received at the retreat has facilitated this change."
~ Susan Kimi M., Chicago, IL
We look forward to seeing you on Maui!
Many Blessings
Tom & Donna
When & Where

Hale Akua Eco-Retreat
110 Door of Faith Road
Haiku, Maui, HI 96708


Wednesday, March 30, 2016 at 5:00 PM

-

Tuesday, April 5, 2016 at 1:30 PM (HST)
Add to my calendar
Organizer
Sacred Lomi, LLC
Tom Cochran and Donna Jason, founders of Sacred Lomi, have been teaching workshops together since 1999.  Sacred Lomi is rooted in Hawaiian Temple Style Lomilomi, synthesizing ancient and modern practices for healing and transformation. "We embrace the integrated whole being - physical, emotional and energetic. By creating a sacred space of unconditional love, we invite you to completely let go and discover your core. We support you to clear old patterning and awaken the divine in your life, work, art and relationships." Through the art of Sacred Lomi we have created a world-wide 'ohana of like-hearted souls who are dedicated to bringing more aloha and kindness into the world through bodywork and Lomilomi.
Maui, Hawaii - Advanced Sacred Lomi - The Rainbow Bridge Retreat