Matzo Ball Party / 5 Venues, 6 DJs, 2 Crazy Nights / The Ball 2017
Description
"The Mother of all Jewish Singles Parties" (Time Out NYC), The Ball has been the country's biggest and best matzo ball event over the course of the past 23 years!
This year, your purchase of a J

ewniversal Pass
admits you to 5 of the cities top venues, with 6 DJs, thousands of Jewish Singles and even complimentary luxury party buses!
December 24 (8 pm - 4 am)
December 25 (8 pm - 3 am)
More details below!


"The mother of all Jewish Singles parties and the largest Jewish singles event in the nation."

"With an estimated 3,000 guests and music calculated to permit conversation, both the dancing and the flirting were said to have been great."

"Fast forward to around 11:30 PM, and the dance floor was jam-packed ...Cut to around 1:00 AM. Nearly everyone is dancing. Some are shaking their tuchus ... on tables and chairs ... In every direction I looked, someone was making out with someone."

"The Ball is all about helping Jewish singles meet up, dance, network, share some laughs and maybe make a lasting connection. Thousands of attendees have been recorded at some of The Balls, so this is big, very big."
===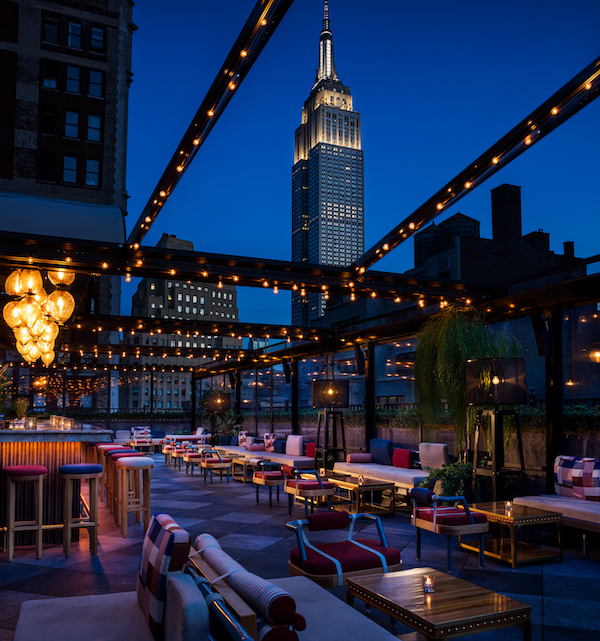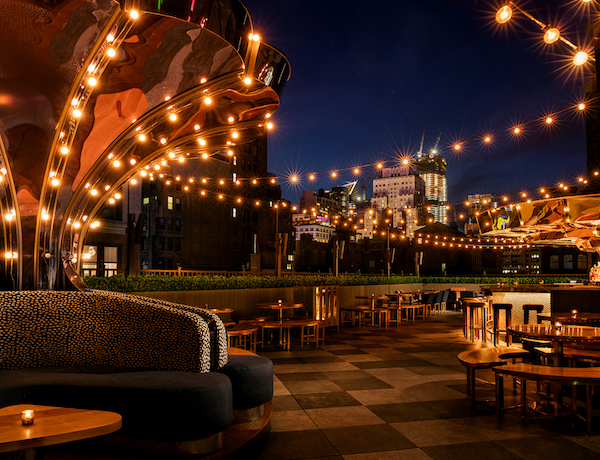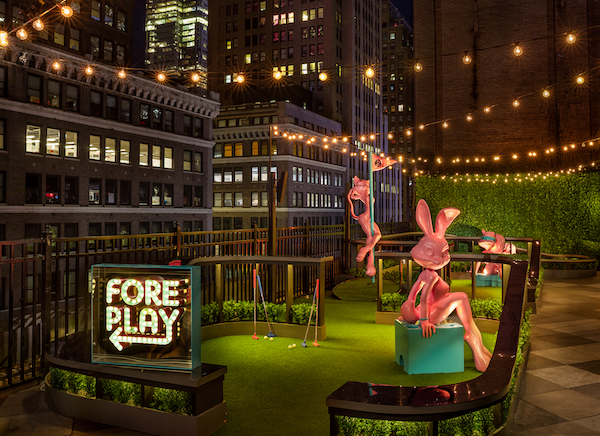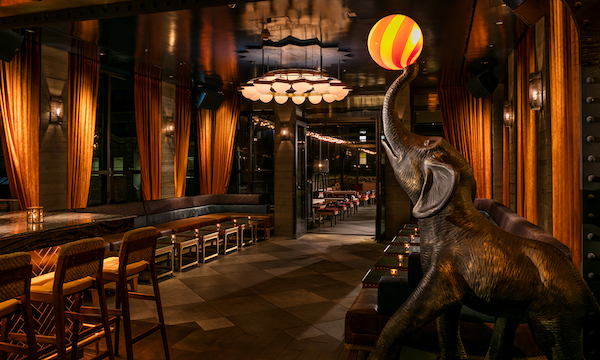 The hottest new venue in the city! Magic Hour Rooftop Bar & Lounge is NYC's largest indoor/outdoor hotel rooftop bar and lounge featuring an "urban amusement park" concept with an adult sensibility and epic Empire State Building skyline views.
Perched atop the new Moxy Hotel, Magic Hour is the latest from the Tao Group, host of many of our previous Dec 24 events (Lavo, Marquee New York, TAO Downtown and more) and boasts three distinct environments, all appropriately enclosed for all-season enjoyment and an all-night matzo ball party!
Highlights include antique carousel seating, whimsical topiary animals in naughty positions and Foreplay - sure to be the venue's most Instagrammed feature - a mini golf course featuring colossal-size animals in NSFW poses.
We'll have 2 amazing DJs on both the East and West decks, multiple bars, bottle service options, and a menu of shareable bites with delicious, modern takes on "State Fair" indulgences.
Interested in bottle service? Email events@letmypeoplego.com for options.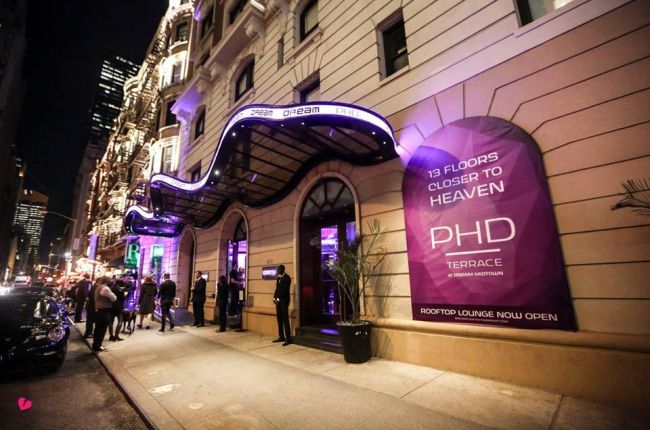 We're taking over ALL of the venues at Dream Midtown for The Ball. And you can use our decked-out Party Bus to party-hop between these parties and our party at Magic Hour Rooftop Bar & Lounge.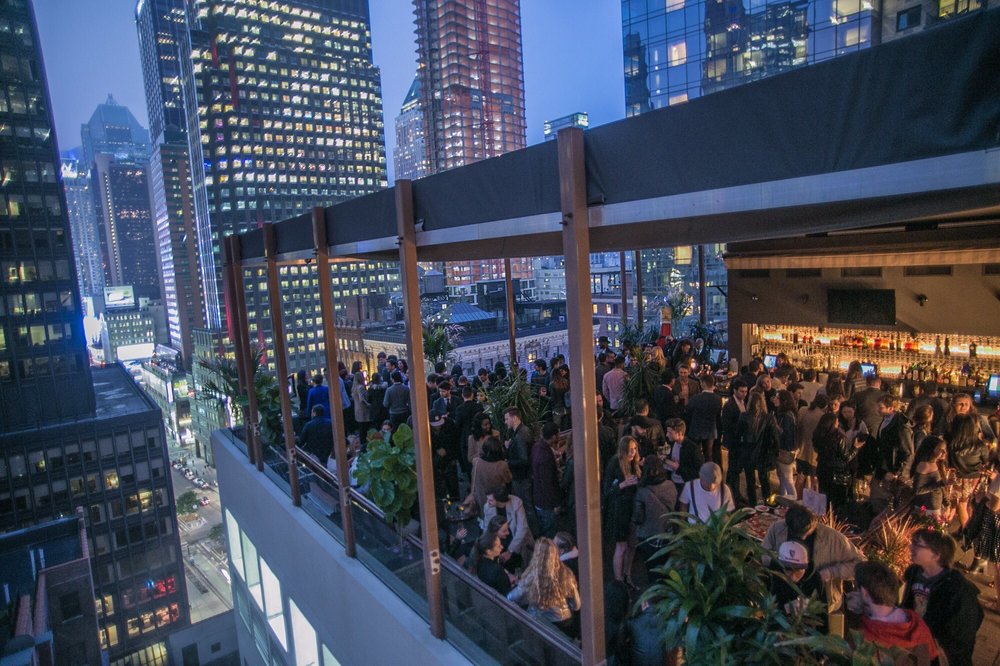 PHD Terrace at Dream Midtown is inspired by a lux penthouse and blessed with impeccable views of Time Square and Midtown Manhattan from the 16th and 17th floors of Dream Midtown. Fully-covered for winter, we'll be taking over BOTH floors and we'll have 2 DJs to keep you dancing all night!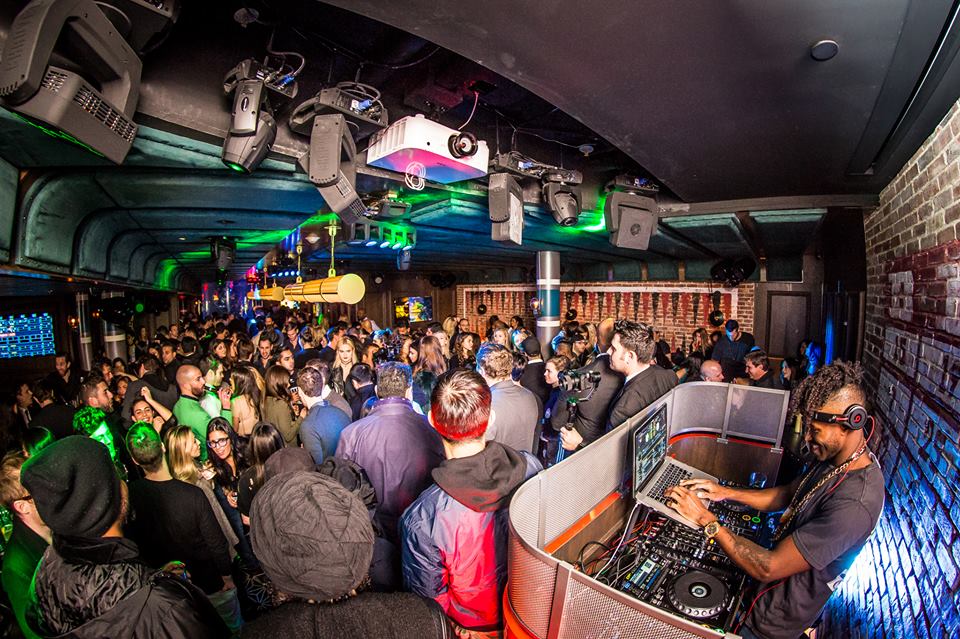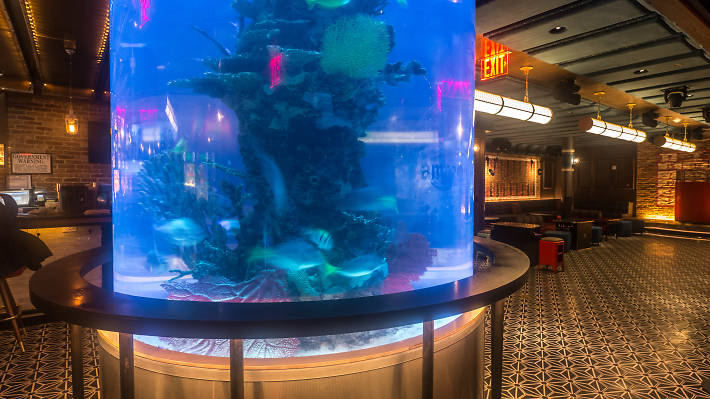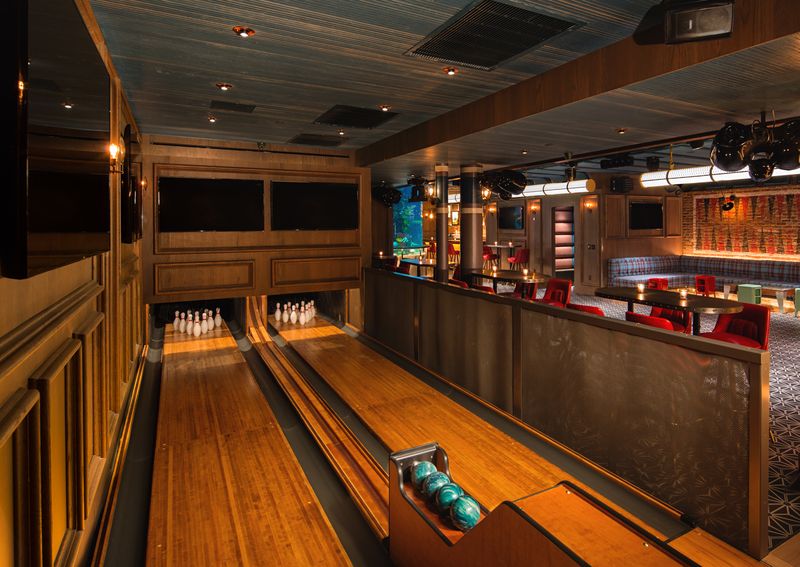 Just opened in 2017, Fishbowl at Dream Midtown is part upscale game room and part bar, lounge and club. Here, you'll be greeted by a 5,000-gallon fish tank complete with exotic salt-water fish, two mini-bowling lanes, Skee-ball machines, photo booth and state-of-the-art sound system where we'll have still another DJ and dancing.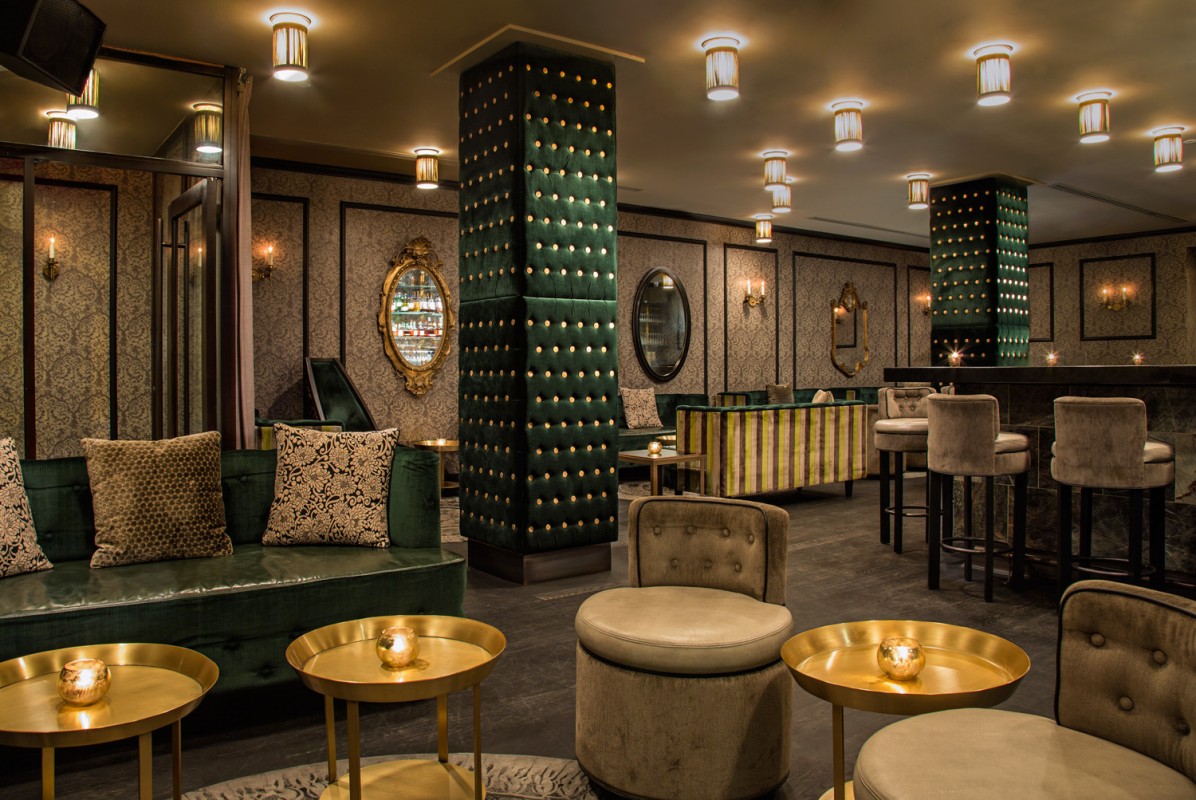 The Rickey at Dream Midtown is an intimate craft cocktail lounge where you'll enjoy high-end mixology and a one-of-a-kind design featuring plush velvet couches and chairs, brass and copper with vintage pressure gauges, Edison bulbs and perforated diffusers. This is a fantastic place for conversation and to bring new friends you meet at The Ball.
Interested in bottle service? Email events@letmypeoplego.com for options.
PHD Terrace, Fishbowl and The Rickey are all located at Dream Midtown (210 W 55th Street)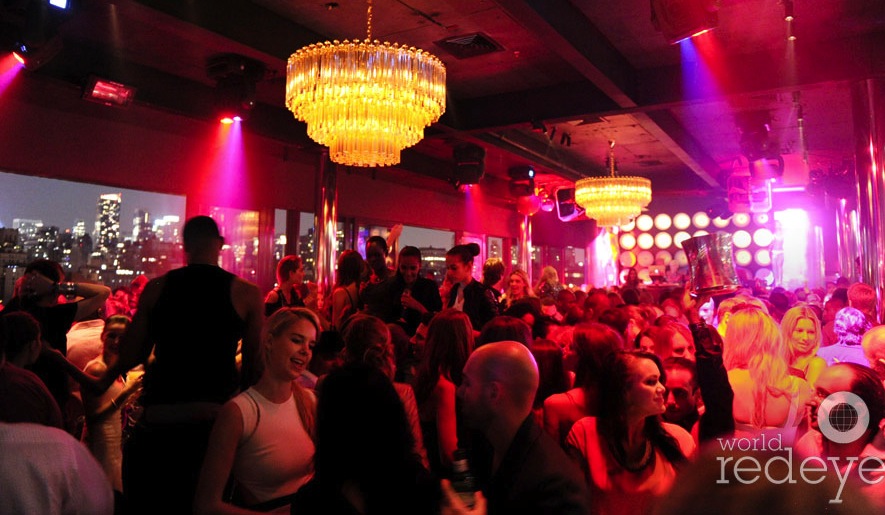 Photo courtesy of WorldRedeye.com
This is the sixth straight year we are holding our Dec 25 party at PHD at the Dream Downtown, the ultimate rooftop lounge with a super-chill vibe and "one of the city's most spectacular views" (New York Magazine).

We believe it offers the city's most perfect environment for dancing, great conversations and making new connections so we look forward to hosting you again on the evening of Dec 25!
Interested in bottle service? Email events@letmypeoplego.com for options.
► Note: We cannot accept cash at the door on Dec 24 at PHD Terrace or on Dec 25 at PHD Rooftop. So if you plan to join us that night only, please purchase an advance ticket here!
Photos from The Ball